In the heart of Estoril, a realm of luxury awaits. Villa Italia Estoril, a real estate masterpiece, stands as a beacon of sophistication and elegance. Designed for the discerning few who seek the epitome of luxury living, this property promises an unparalleled blend of comfort, design, and exclusivity. Dive into this review to discover the myriad facets that make Villa Italia Estoril a coveted address in Portugal.
Complex Name: Villa Italia Estoril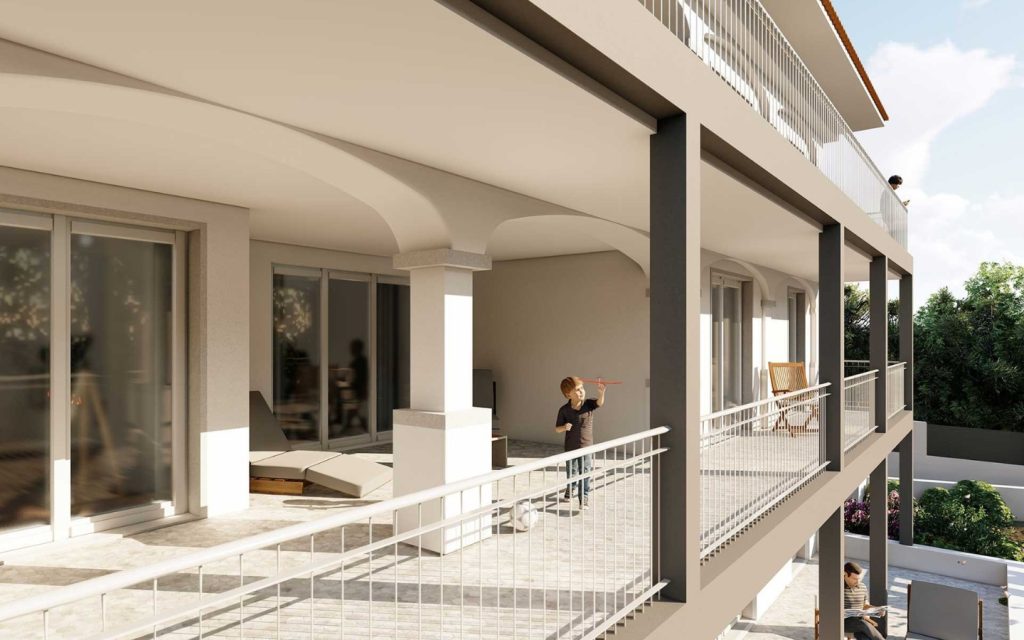 Information about Architects
LCAS
LCAS is known for its deep understanding of the desires and demands of both national and international contemporary luxury housing markets. They have been chosen by numerous clients and investors to design and deliver unique projects. Their goal is to create unforgettable spaces that clients become passionate about.
Year of Construction: 2023
Location
City: Estoril, Portugal.
---
Surrounding Area
Estoril is not just a prestigious location but also a place steeped in history, offering a plethora of cultural attractions and points of interest. Located just minutes from the beach, Estoril is a mere 20-minute drive from the capital, Lisbon. Despite its proximity to the capital, Estoril boasts an efficient transport network and excellent road access. The locale is enriched with several international schools, renowned golf courses, and even a race track. Nature enthusiasts will be drawn to the beautiful Natural Park of Sintra-Cascais, a place of unparalleled beauty. The iconic Estoril Casino remains a central attraction, hosting a myriad of events and exhibitions that enliven the local scene. This vibrant atmosphere is further enhanced by several beach bars lining the Marginal.
Complex Description
Building Details: The complex is one three-floor building with 3 apartments.
Total area of the territory: 925 m².
Features of architecture and design: The design of Villa Italia Estoril is a blend of modern aesthetics and functionality. Every space has been crafted to offer residents a luxurious living experience.
Landscape design of the territory: The property boasts a beautifully landscaped garden that offers residents a serene environment to relax and rejuvenate.
The construction of Villa Italia Estoril is a testament to the commitment to quality and excellence. Every detail, from the foundational work to the finishing touches, has been executed with precision, ensuring that residents experience a blend of luxury and comfort.
Amenities and Services:
Swimming pool: The property features a swimming pool with an electric cover.
Security system: The property is equipped with a video doorman/camera for enhanced security.
Parking: Each unit comes with 2 indoor parking spaces and 1 exterior parking space.
Types of housing:
Ground Floor Apartment: This unit offers a spacious open-plan living space with a terrace. It features 2 large bedrooms with ensuite bathrooms, a third bedroom/office, a fully equipped Miele kitchen, and a laundry room. The total living space is 343 m².
First Floor Apartment: This unit boasts an open-plan living area with a terrace that offers ocean views. It has 3 large bedrooms, 2 of which have ensuite bathrooms. The kitchen is equipped with Miele appliances. The total living space is 259 m².
Pricing
Ground Floor Apartment: Priced at 2,700,000 EUR.
First Floor Apartment: Priced at 2,650,000 EUR.
Penthouse: Priced at 3,000,000 EUR.
---
Agent Contact Form
CONTACT
Leave your request and we'll contact you in the next 24 hours