As parents, we always want the best for our children, and choosing the right school is a crucial decision that can shape their future. If you're planning to move to Lisbon, Portugal, and are considering an international school for your child, you've made a great choice. Portugal is home to some of the best international schools in the world, and the Lisbon area has a wide variety of excellent options to choose from. We're going to take a look at top 5 international schools in the Lisbon area.
St. Julian's School
First up, we have St. Julian's School, located in the beautiful city of Carcavelos.
This school has been providing high-quality British education to students from around the world for over 91 years. With a focus on academic excellence and personal development, St. Julian's is an excellent choice for families looking for a well-rounded education for their children.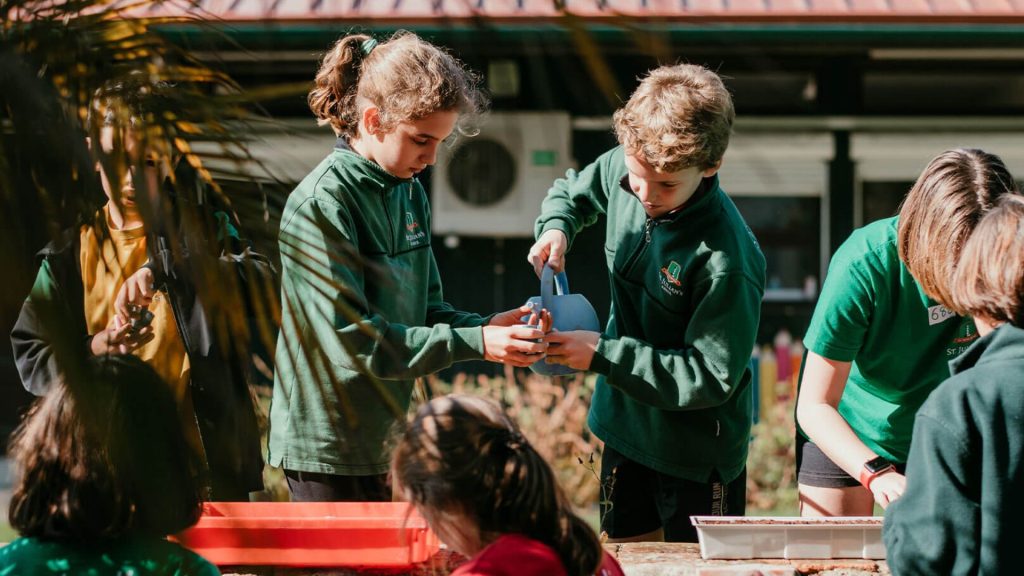 TASIS Portugal
Next, we have TASIS Portugal, located in Sintra, just outside of Lisbon, is a school that has existed in Portugal since 2017, for about 6 years from also this school was founded in Lugano Switzerland in 1956 so it's been offering a high-quality education to students from around the world for over 67 years. This school offers a diverse curriculum that encourages critical thinking and creativity, as well as a strong focus on language development.
TASIS Portugal is a great option for families who value a multicultural learning environment and as well students at TASIS Portugal have the opportunity to pursue the International Baccalaureate (IB) Diploma Program.
https://www.tasisportugal.org/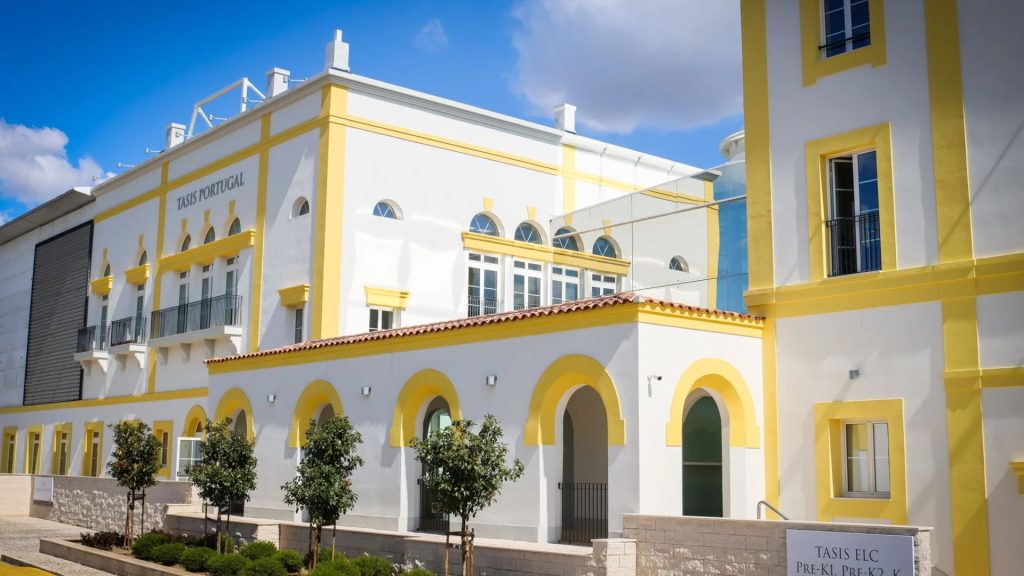 Carlucci American International School
If you're looking for a school with a strong focus on the arts, look no further than Carlucci American International School located in Sintra as well. The school was founded in 1956 and it has already 67 years of existence.
This school offers a comprehensive arts program, including visual arts, music, drama, and dance. Students at Carlucci also benefit from the American High School Diploma (AHS) and the International Baccalaureate Diploma (IB) each of them is accepted worldwide, including for entry into Portuguese universities.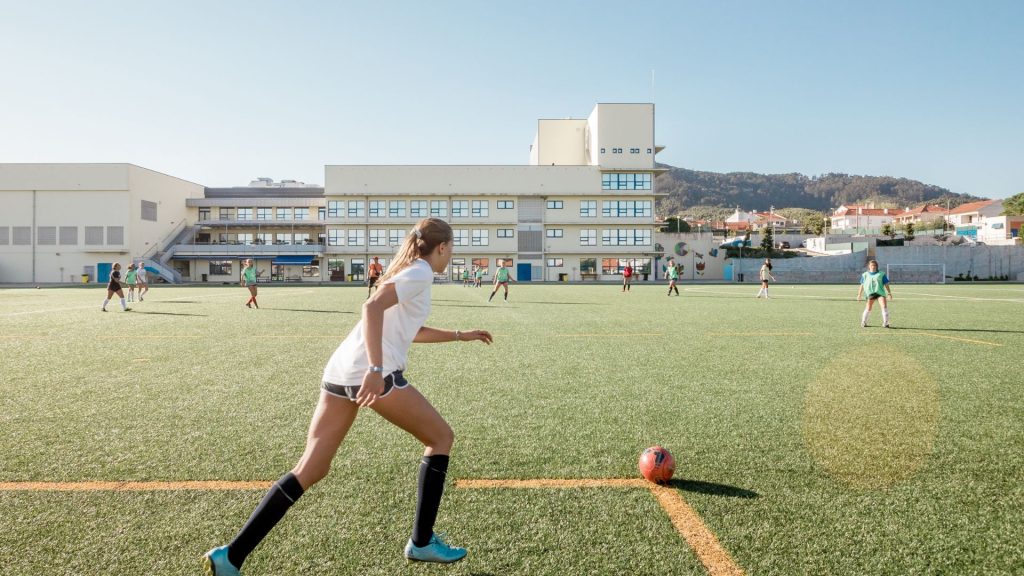 St. Dominic's International School
St. Dominic's International School, founded in 1972 and located in São Domingos de Rana in the municipality of Cascais, is another excellent option for families seeking an international education. With a focus on personalized learning and a commitment to fostering a sense of community among students, St. Dominic's provides an exceptional educational experience for students of all ages and as well an International Baccalaureate (IB) Diploma Programme as one of its diploma options.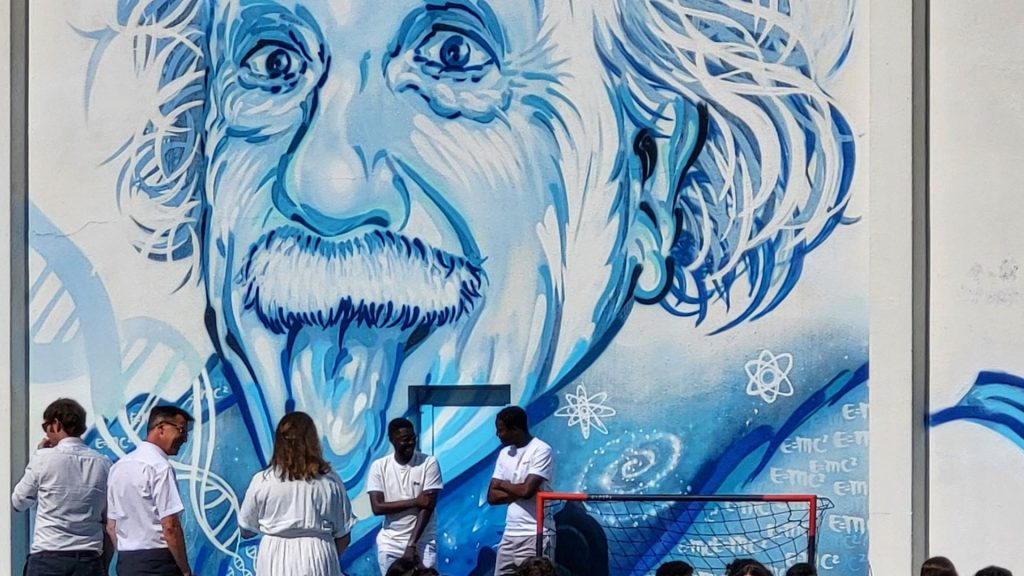 The British School of Lisbon
Last but not least, we have the British School of Lisbon, located in central Lisbon more precisely close to cais do sodré. It is one of the most modern schools nowadays founded in 2019, and has the best digital teaching. In this school all books have been replaced by tablets, providing a more practical and easier learning experience. 
The school also offers a rigorous academic program and British education that prepares students for success in the global community, as well as a wide range of extracurricular activities that encourage students to explore their interests and develop new skills and of course the school provides an International Baccalaureate Diploma (IB).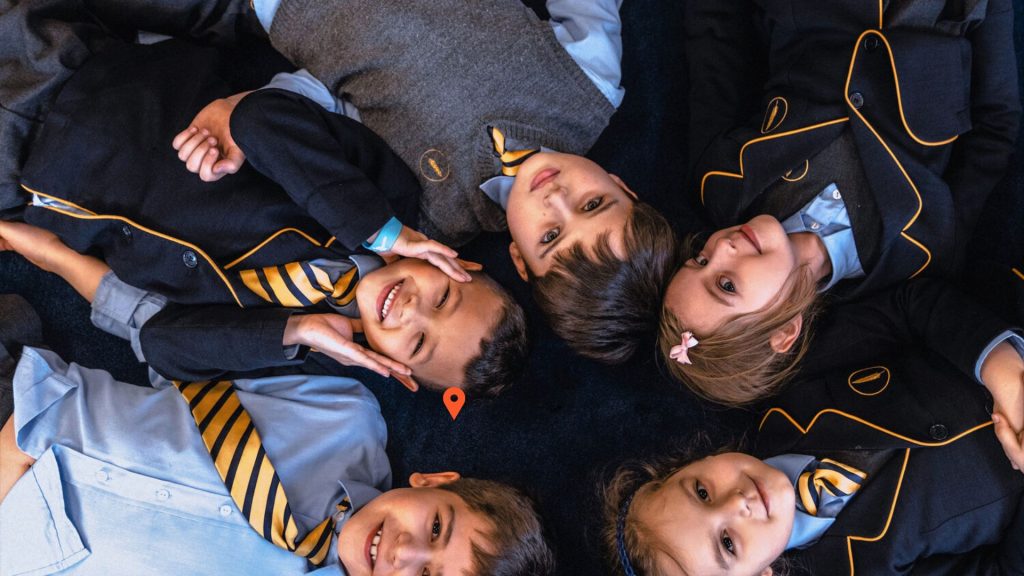 No matter which international school you choose, each of them offers a world class education with highly qualified teachers, state of the art facilities, and a diverse student body. If you're interested in giving your child the best possible education in Lisbon, we highly recommend checking out these top 5 international schools and as well all the new development projects that we have nearby don't miss this opportunity and book a visit tour with us!