Purchasing property in a foreign country can be exciting yet sometimes complex, requiring a deep understanding of local terminology and market nuances. This understanding is especially crucial when considering the possibility of acquiring a home in beautiful Portugal. Each term holds significance and meaning, and it is this context that makes grasping concepts like T1, T2, and T3 apartments, along with other key terms, so important for a successful transaction.
This is why Roca Estate, a real estate agency, aims to present this article as your reliable guide in the realm of real estate terminology. Here, we will elucidate the meanings behind these enigmatic designations, "T0," "T1," "T2," and "T3," while also acquainting you with other essential terms that realtors and sellers will actively use throughout the process of searching for your future home or investment.
Let's delve into the world of real estate terminology together and make this exhilarating process as informative and comfortable as possible for you.
T1 Apartments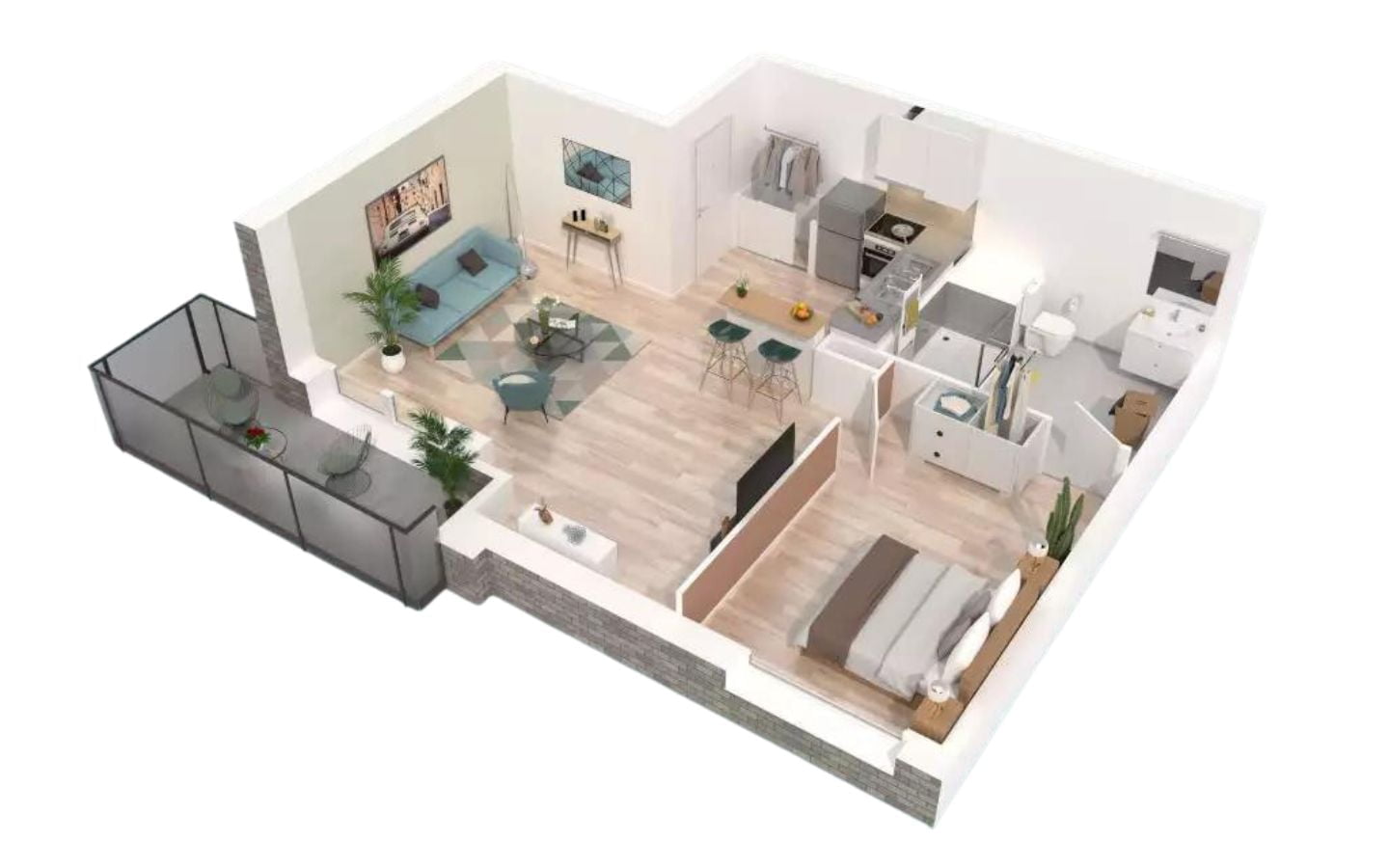 When considering property in Portugal, especially if you are new to local terminology, you may have encountered the designation "T1" for apartments. This important concept signifies a one-bedroom apartment, consisting of a single separate bedroom and a shared area that combines the living room and kitchen.
T1 apartments provide an excellent opportunity for students, young professionals, or individuals who value practicality and do not require a large amount of living space. This type of accommodation also suits couples embarking on their life together or individuals who prefer a minimalist lifestyle.
Furthermore, T1 apartments can be an appealing choice for investors looking to acquire property for subsequent rental purposes. One-bedroom apartments can find demand in the rental market among both short-term and long-term tenants.
Every individual has their own preferences and needs, and the choice of a T1 apartment depends on your lifestyle, future plans, and financial capabilities. If you don't require a lot of space and value compactness and coziness, a T1 apartment can be an ideal choice.
T2 Apartments in Portugal: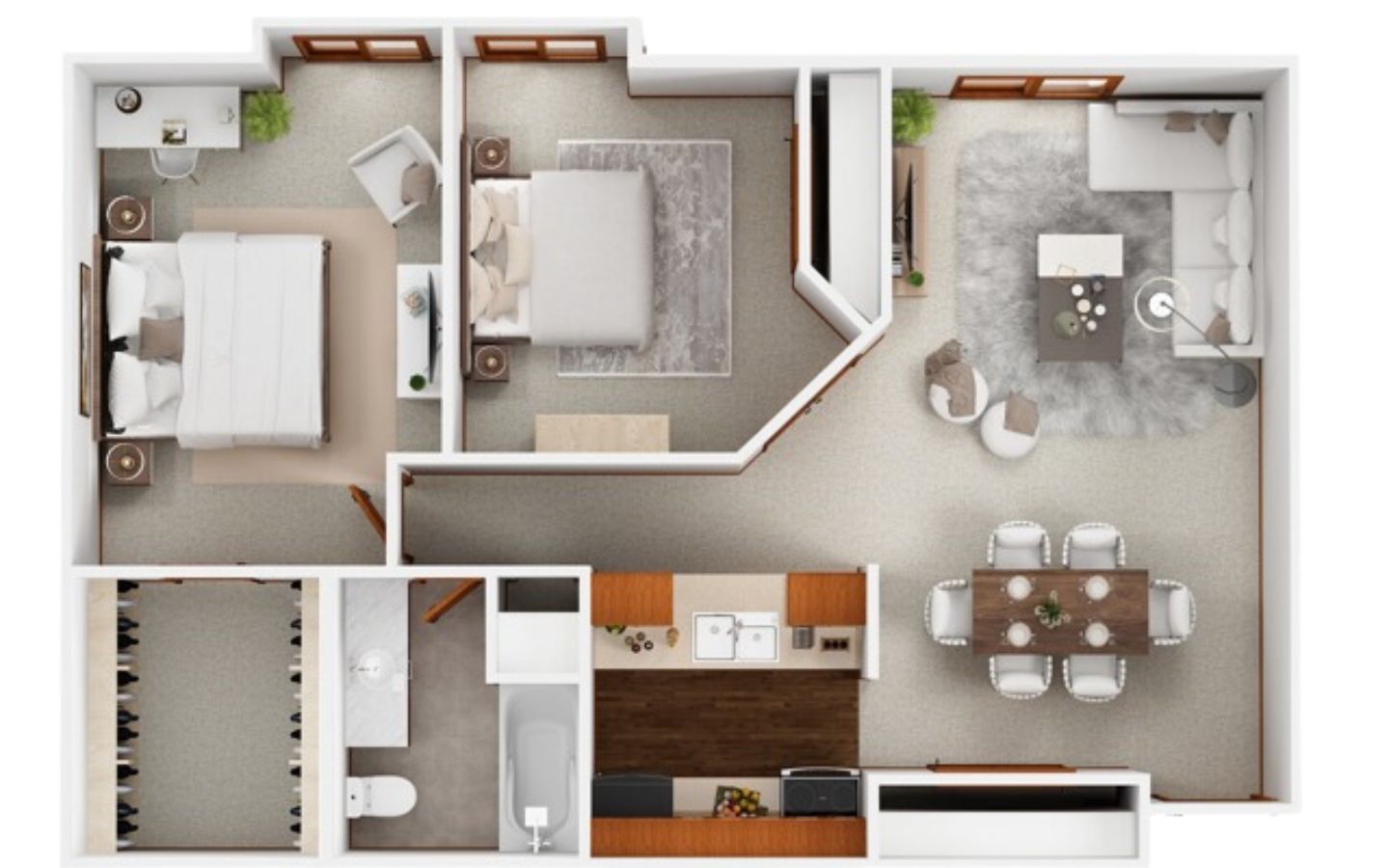 Continuing to delve into real estate terminology in Portugal, let's now focus on T2 apartments. This term denotes a two-bedroom apartment, consisting of two separate bedrooms and a shared area that includes the living room and kitchen.
T2 apartments become an ideal choice for families, couples, and even investors seeking more spacious accommodation compared to the T1 option. They offer separate bedrooms, making them suitable for families with children, as well as for those who often host guests or require dedicated space for work or hobbies.
T2 apartments also cater to those who aim for greater comfort and space while staying within a reasonable budget. This type of housing typically provides more functional layouts and additional opportunities for organizing space.
T2 apartments can be appealing to rental investors as well, as they provide ample space to accommodate tenants with various needs.
T2 Apartments in the Roco Estate Property Catalog
Choosing T2 apartments is suitable for families, couples, and investors who value more space, comfort, and functionality in their living arrangements.
T3 Apartment in Portugal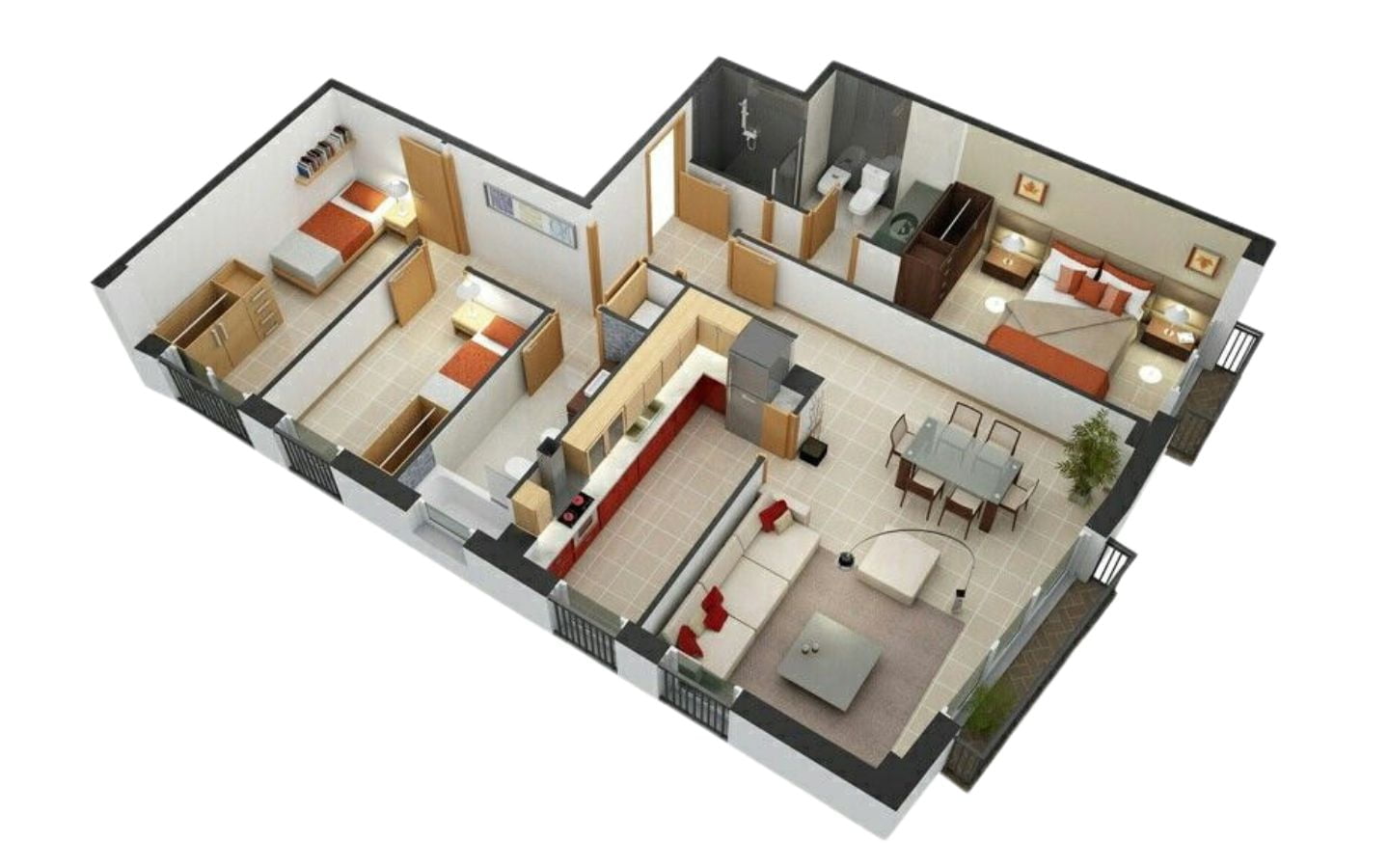 Now let's focus on an even more spacious housing option – the T3 apartment. This is a three-bedroom apartment that includes three separate bedrooms and a common area combining the living room and kitchen.
T3 apartments are usually ideal for families wishing to have separate bedrooms for children and parents. They are also suitable for families with older children or even for those who want additional space for guests or a home office.
This type of housing can also be an attractive option for those looking to invest in rental properties with the possibility of leasing to families or groups. T3 apartments can offer a higher level of profitability compared to T1 or T2 options due to a larger number of tenants.
T3 Apartments in the Roco Estate Property Catalog
If you aspire for more space, comfort, and are ready to invest in a larger living arrangement, then a T3 apartment may be the ideal choice for you. It offers not just more bedrooms, but also greater opportunities for organizing the space according to your needs and lifestyle.
Terminology When Buying Real Estate in Portugal
In the world of real estate, there is a whole range of terms that are important to know in order to make the best choice when buying a property. Here are some of them:
Studio: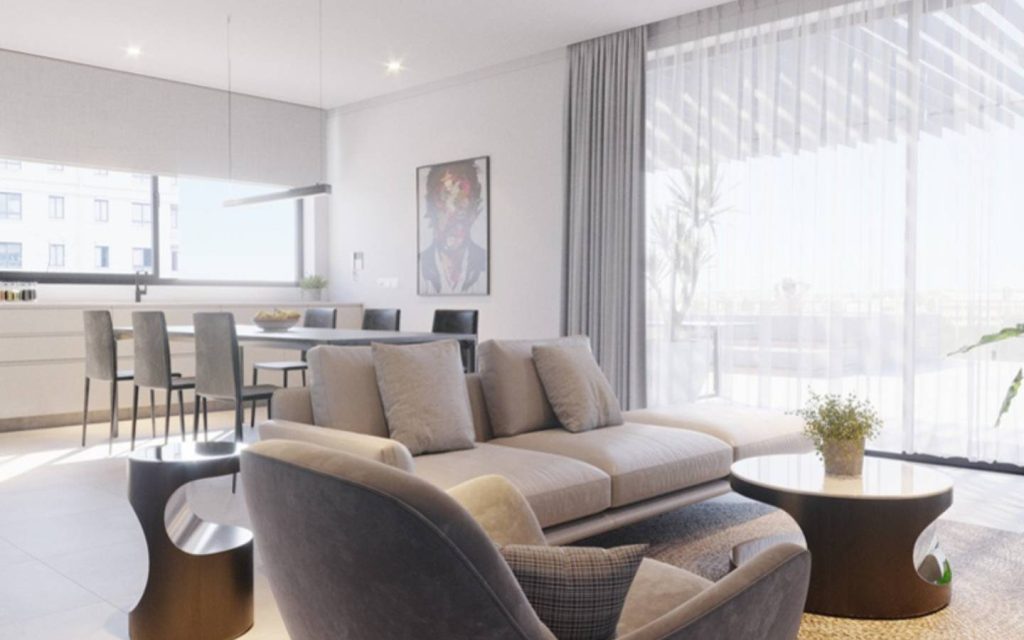 If you are looking for compact and functional living space, a studio might be your ideal choice. A studio is a small apartment with an open floor plan, where the bedroom, living room, and kitchen are combined into a single space. This option is suitable for students, young professionals, or those who prefer minimalism. Studios usually do not have separate bedrooms—known as T0—since all major areas (bedroom, living room, kitchen) are combined into one space. However, in some cases, there might be "semi-studios" with a small partition or alcove separating the sleeping area from the rest of the space.
Duplex: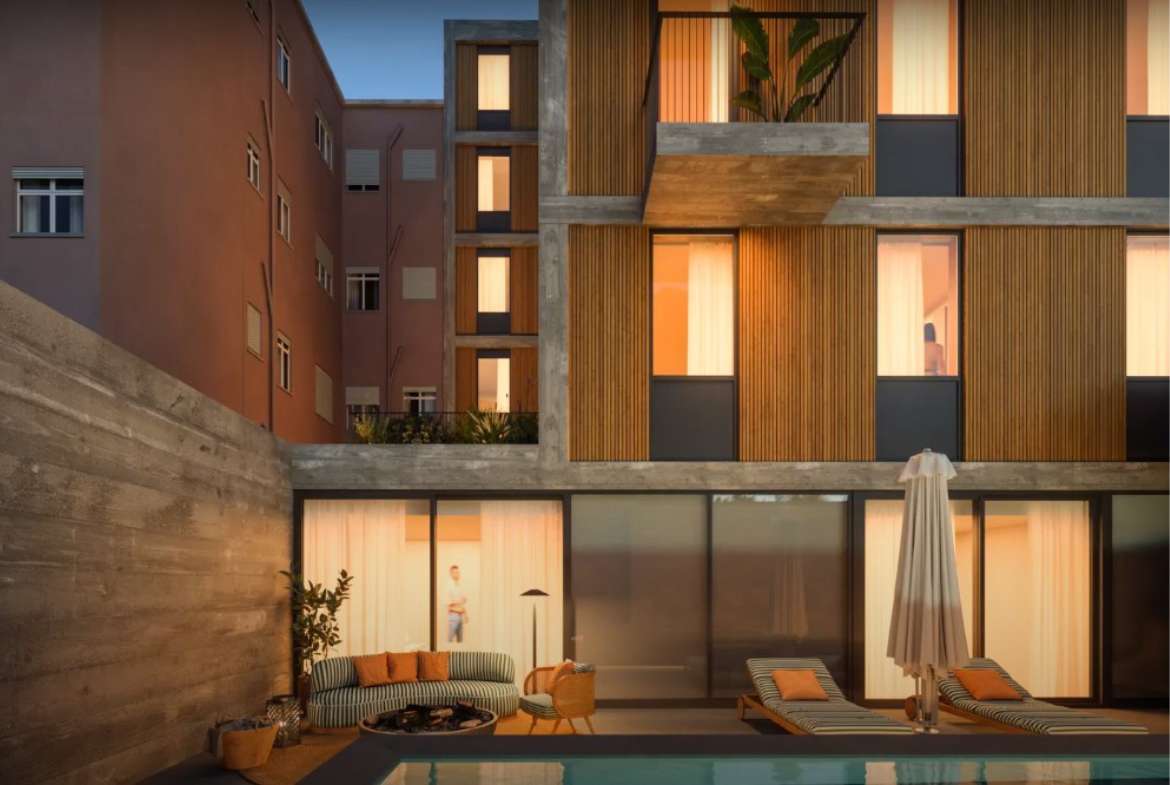 A duplex is a two-story apartment that may have separate sleeping and living areas on different floors. This is an attractive option for those who are looking for more space and want to ensure more intimate separation between bedrooms and the living room. The number of bedrooms in duplexes can range from 2 to 4 (T2 – T4) or even more, depending on the overall size of the apartment. In most cases, the bedrooms are located on the second floor, and common areas, such as the living room and kitchen, are on the first.
Exquisite T3 Duplex for Sale in a Thoughtfully Designed Residential Complex!
Penthouse: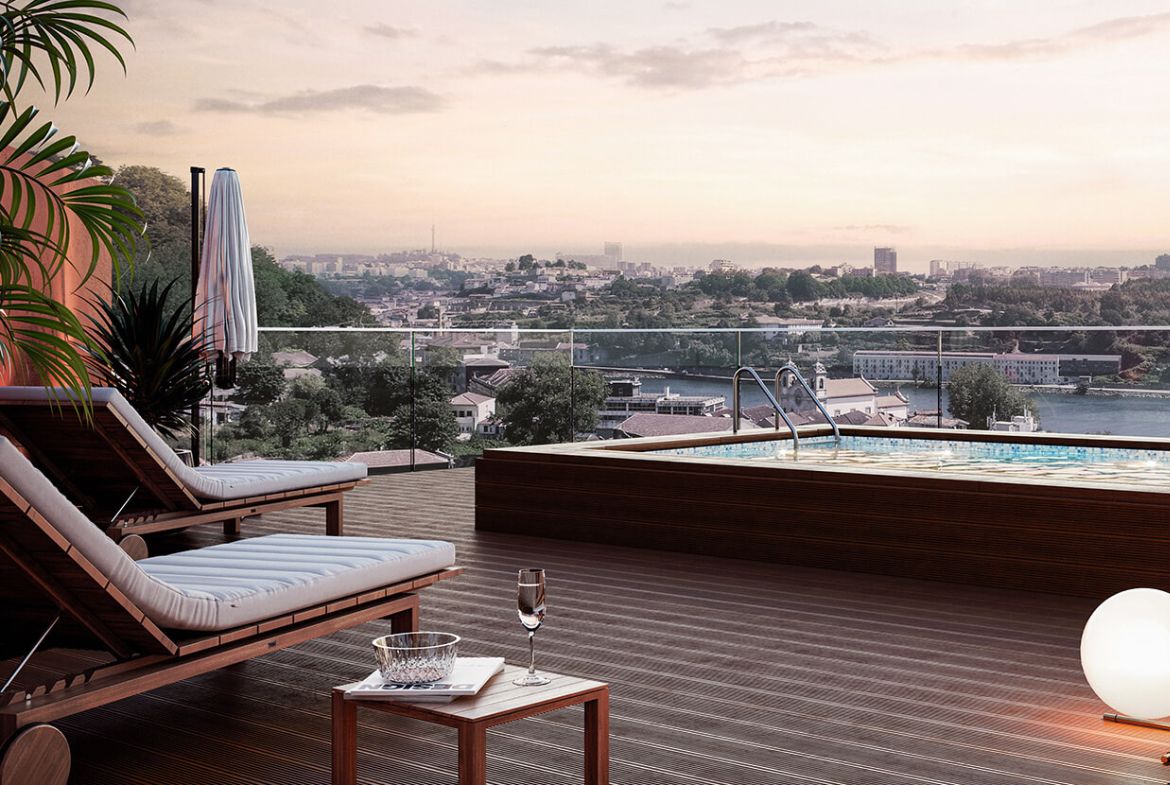 If you dream of luxurious property with a stunning panoramic view, a penthouse is what you need. The elite apartment is located on the top floor of the building and often features a terrace. Penthouses are generally large and luxurious apartments with 2-5 bedrooms (T2 – T5) or even more, and offer the highest level of comfort and privacy. These apartments also often include additional spaces such as offices, home theaters, and spacious terraces.
Ultimate Luxury: Exquisite Penthouse with Pool and Rooftop Oasis
Mid-floor: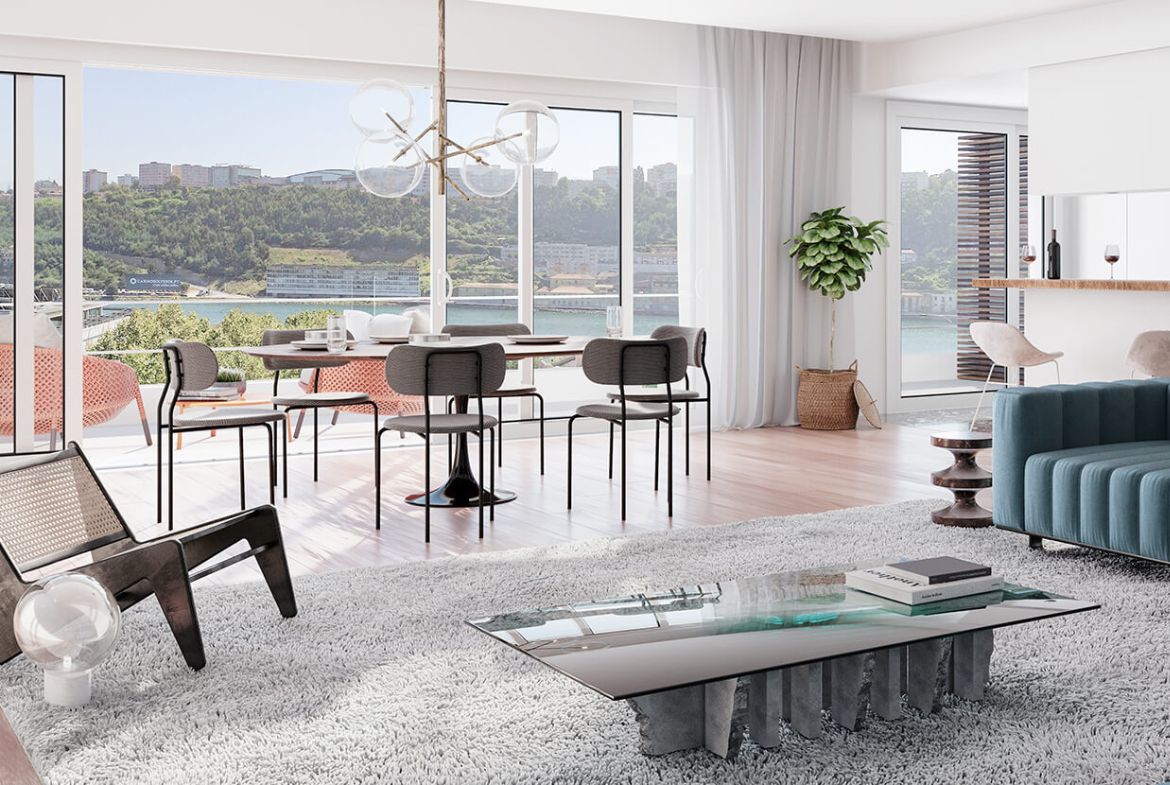 The mid-floor embodies the golden mean between floors. Apartments on the mid-floor usually have higher ceilings and better sound insulation. This option is ideal for those who want a combination of convenience and tranquility. Mid-floor apartments can have 1 to 3 bedrooms (T1 – T3), depending on the overall area. This type of apartment is good for those who are looking for seclusion without wanting to live on either the first or the last floor.
Serene Luxury: Exquisite 3 Bedroom Apartment Living at its Finest
Understanding these additional terms will help you more accurately determine your choice of housing in Portugal, depending on your needs and preferences.
Decoding the Concepts of T1, T2, T3 Apartments: Takeaways
In the world of real estate, understanding terminology is a crucial step towards a successful property purchase. This article aims to help you navigate the important terms used by realtors and sellers to make the process of choosing a property more informative and confident.
We have looked at the concepts of T1, T2, and T3 apartments, and also discussed other important housing options like studios, duplexes, penthouses, mid-floors, and villas. Each of these terms has its own unique features and suits various needs and lifestyles.
When choosing a property in Portugal, consider your personal desires, budget, and future plans. If you're a young professional or a student, a T1 or a studio might be optimal options. For families with children or those seeking more space, T2 or T3 apartments may be more suitable. Penthouses and villas are perfect for those who appreciate elegance and comfort.
Still contemplating between T1, T2, and T3 apartments? Leave the decision to the professionals! Consult with Roca Estate, a company specializing in elite real estate in Portugal, and find the perfect living space that matches your desires and needs. Our experience and market knowledge ensure that your choice will be based on quality and exclusivity. Contact us today and let us take care of your future!
It's important to remember that regardless of the option chosen, a good realtor will help you find the property that will meet your expectations. In summary, knowing the terminology is your guide to a successful and informed property purchase in beautiful Portugal.