Envision a place where sophistication meets serenity, innovation pairs with sustainability, and luxury coexists with nature. This is what Villas Cobre Design offers – a unique blend of elegance, comfort, and environmental consciousness in the noblest areas of Portugal, Cascais.
Exceptional Property Details
Villas Cobre Design offers semi-detached T3 villas, each sitting on expansive 680 square meter plots. With a total construction area of 322.36 square meters spanning across three floors, these villas provide ample space for comfortable living. Each villa is equipped with a balcony and garden, providing residents with personal outdoor spaces for relaxation and entertainment. For those seeking an added touch of luxury, there is an option to include a swimming pool.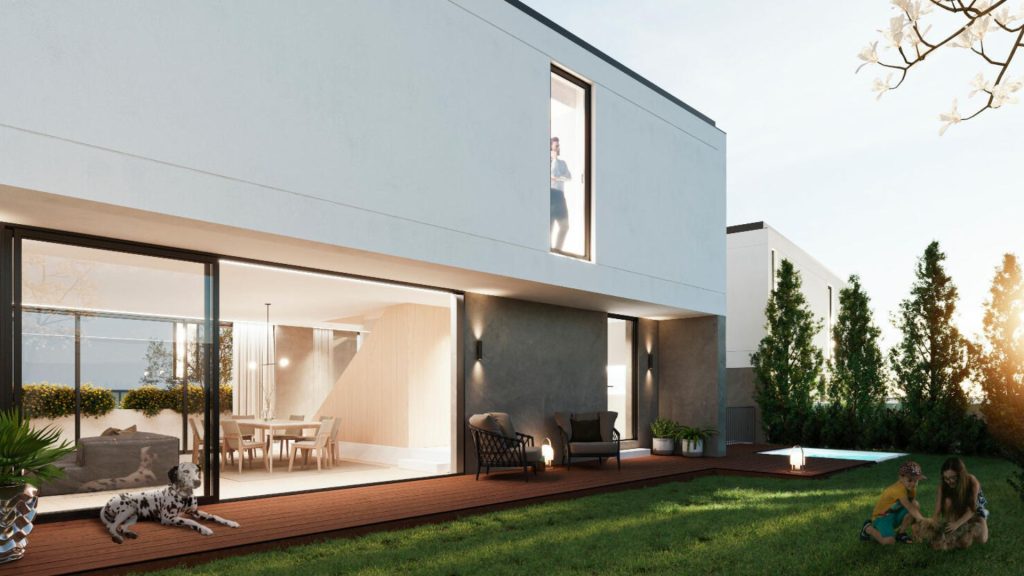 This development currently comprises nine T3+1 villas, each with a private garage, and as of now, only two of these magnificent homes are still available for purchase. A standout feature of these properties is the development's commitment to sustainability, as seen in the electric car charging systems in the private garages.
The design of these villas emphasizes the use of high-quality materials and sophisticated finishes. Marble and wood, synonymous with luxury and elegance, are featured prominently throughout the residences. Large windows are a distinctive architectural element, inviting an abundance of natural light into the homes and promoting a seamless connection between the indoor and outdoor spaces. The second floor features balconies, while the first floor offers direct access to an outdoor terrace, garden, and the optional swimming pool.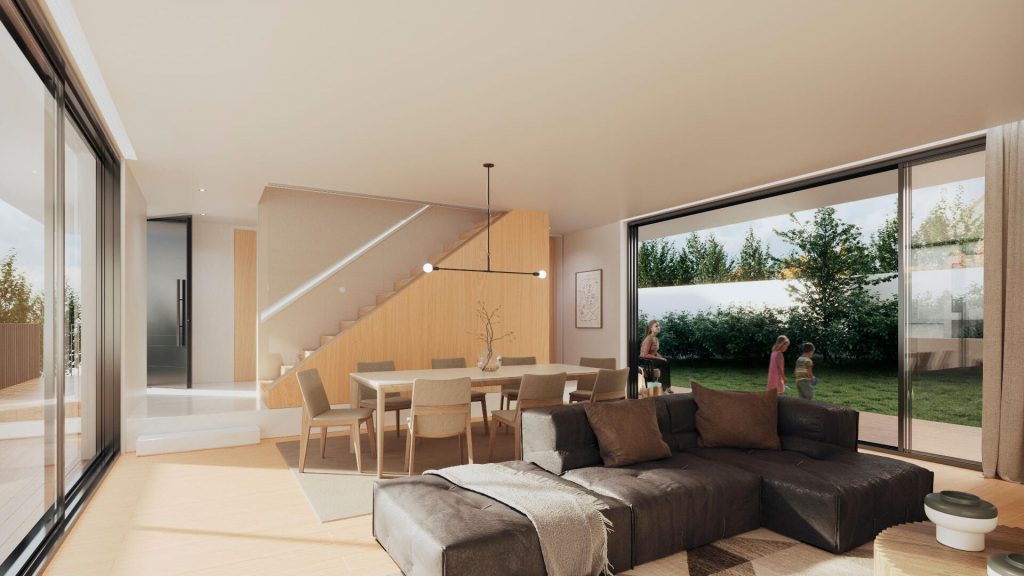 The Perfect Location: Cascais
Nestled in Cascais, one of Portugal's most prestigious regions known for its proximity to beaches and golf courses, Villas Cobre Design is set in a tranquil and exclusive environment. The location allows residents to enjoy the best of what Cascais has to offer, from the vibrant coastal lifestyle to the peaceful, laid-back ambiance of the golf courses.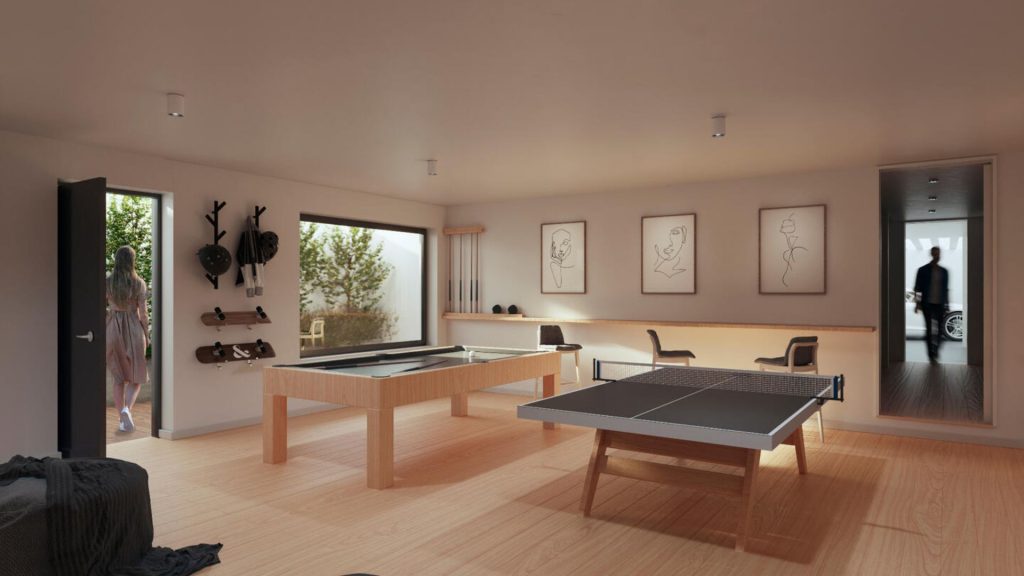 In summary, Villas Cobre Design exemplifies the perfect blend of elegance, innovation, and sustainability. Whether you seek the serene beach lifestyle of Cascais or value sustainable and elegant living, these villas are an unmatched choice. Experience the best of modern luxury living with Villas Cobre Design – where design meets lifestyle, and sustainability becomes a standard.