Nestled in the picturesque village of Cascais, the Onyria Quinta da Marinha Residences stands as a testament to luxury, elegance, and architectural brilliance. Here's a comprehensive review of this real estate marvel
Complex Name: Onyria Quinta da Marinha Residences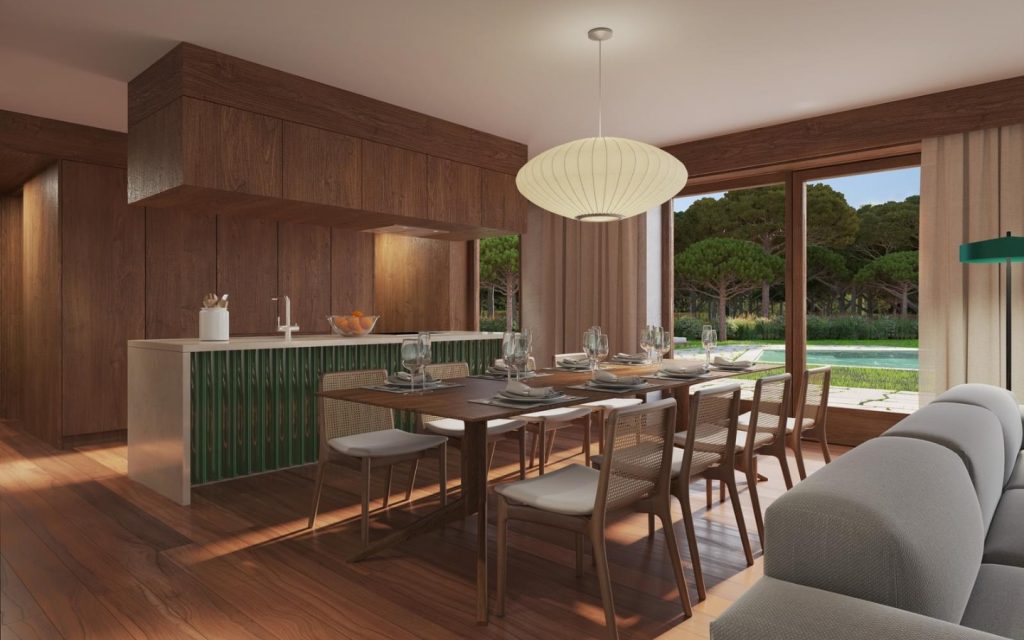 Information about Developer
Onyria Group
The word "Onyria" is derived from the Greek word meaning "Dream". The Onyria Group, founded by José Carlos Pinto Coelho, is a family-driven venture that started about 30 years ago. The group's ethos revolves around creating dream scenarios where idyllic moments can be cherished. Their journey began in 1986 with the acquisition of a plot in Quinta da Marinha, Cascais. Today, the group involves the second generation of the family, with a commitment to enhancing the quality of life by offering special moments in dreamy places.
Information about Architects
Promontório
A five-partner firm led by Paulo Martins Barata, Joao Luis Ferreira, Paulo Perloiro, Pedro Appleton, and Joao Perloiro, Promontório started in Lisbon in 1990 as an experimental studio. Today, it's a full-service architecture and design team, known for its robust and durable urban forms. Their work has been recognized globally, with projects spanning multiple countries.
Year of Construction: Construction starting in 2022
Location Onyria Quinta da Marinha Residences
City: Cascais, Portugal
---
Surrounding Area
Quinta da Marinha is situated in the natural park of Sintra-Cascais, adjacent to the sea and a bike path connecting Cascais to Praia do Guincho. It's a tranquil area, minutes away from the village center and Casa da Guia. The location offers easy access to beaches, terraces, bars, restaurants, renowned European golf courses, five-star hotels, an equestrian center, gyms, and a tennis/padel school. Nearby educational institutions include Kairos Montessori School, King's College School, Estoril Salesian School, German School (Deutsche Schule Lissabon), SAIS, TASIS International Schools, and CAISL. It's also 10 minutes from Cascais Villa and CascaiShopping shopping centers, with easy access to the A5/A16 motorway. Sintra is 15 minutes away, while Lisbon and Humberto Delgado Airport are 30 minutes away.
Complex Description
Number of Buildings: 18 units.
Number of Floors: Single-floor villas
Architectural Features: The residences were conceived and designed by Promontório, seamlessly integrating the 18 units into the landscape structure of the Golf and the surrounding pine forest.
Landscape Design: The residences are part of a 5-star tourist complex, offering a blend of nature and luxury.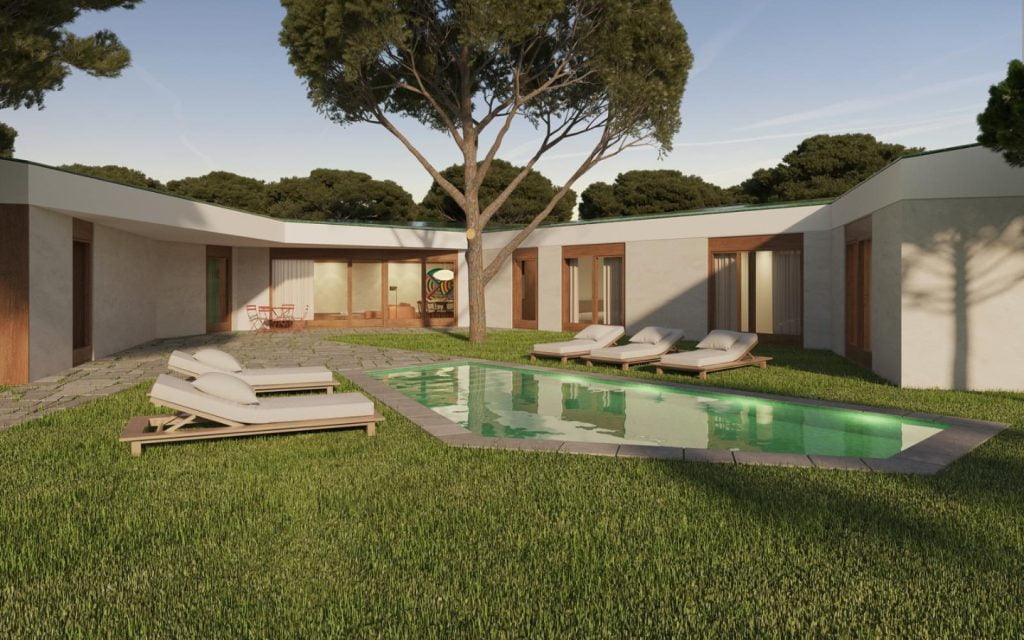 Amenities and Services:
Types of Houses
The residences offer a range of luxurious villas from T3 to T5, each exuding luxury and sophistication. These villas are part of a tourist village and come with a turn-key project. Each villa is meticulously designed to provide residents with a harmonious blend of comfort, style, and functionality.
Bathrooms: Each villa features between 4 to 6 elegantly designed bathrooms.
Total Surface: The built-up area of the villas ranges from 209 m² to 311 m².
Plot Surface: The plot sizes for these villas vary from 609 m² to 1215 m², offering ample outdoor space.
The interiors boast high-end finishes, spacious living areas, modern kitchens equipped with state-of-the-art appliances, and expansive bedrooms that serve as personal retreats. Large windows ensure ample natural light, offering breathtaking views of the surrounding landscape. Outdoor spaces, including private gardens and terraces, provide residents with a serene environment to relax and entertain. The design also emphasizes sustainability, with energy-efficient features and eco-friendly materials, ensuring a minimal environmental footprint while providing a luxurious living experience.
Pricing
The villas' price starts from 3,250,000 EUR for a T3 villa and, goes up to 4,950,000 EUR for a T5 villa.
---
Agent Contact Form
CONTACT
Leave your request and we'll contact you in the next 24 hours