Set to become a new landmark in Lisbon, LX Living signifies the epitome of modern, luxury living in the vibrant heart of the city. This exceptional development, conceived by one of Europe's leading architects, stands out with its iconic cantilevered balconies and a staggering 150 luxury apartments, elegantly set above a ground-floor retail hub and a beautifully landscaped internal plaza.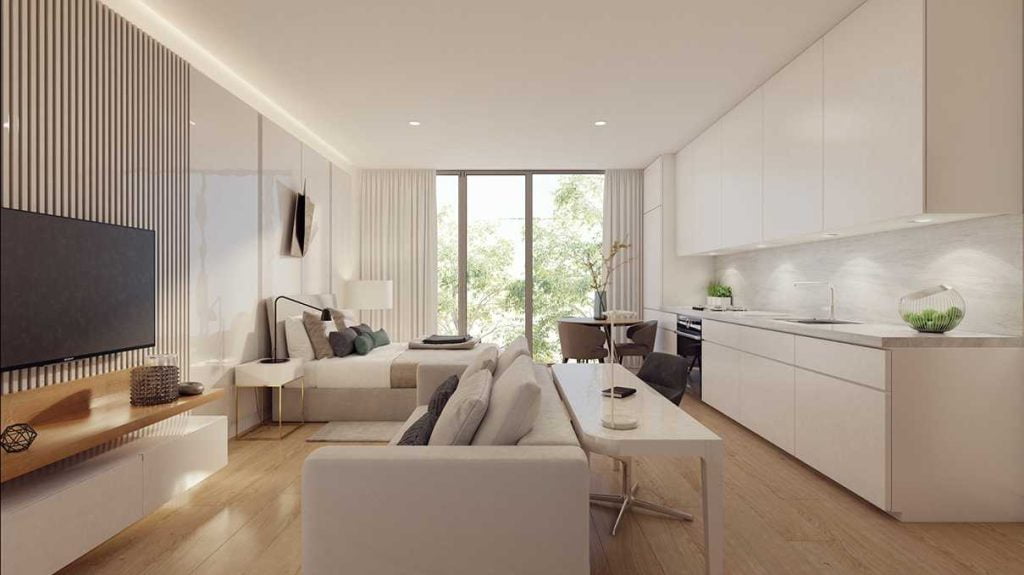 A Masterpiece in Modern Living
The LX Living project brings together 150 deluxe apartments spread across two separate structures, harmoniously united by a scenic, landscaped plaza. These residences are serviced by five distinct lift shafts, guaranteeing quick and convenient access to each unit. The design of each apartment speaks volumes of its architectural excellence and attention to detail, providing residents with an unrivalled living experience.
With LX Living, you can expect a variety of world-class amenities at your doorstep:
A well-equipped gym and a day spa, ensuring that residents can prioritize their wellness and relaxation.
A stunning rooftop garden and deck, offering a tranquil retreat with impressive views of the city.
Two swimming pools, serving as perfect leisure spots to unwind and socialize.
Various lounges, pause areas, and meeting spaces designed to foster a sense of community and cater to diverse social and professional needs.
Ample underground parking, providing a seamless and stress-free experience for vehicle owners.
High-speed fiber connectivity throughout the building, keeping residents connected at all times.
Two exquisite restaurants and a bar, bringing fine dining and leisurely evenings to your doorstep.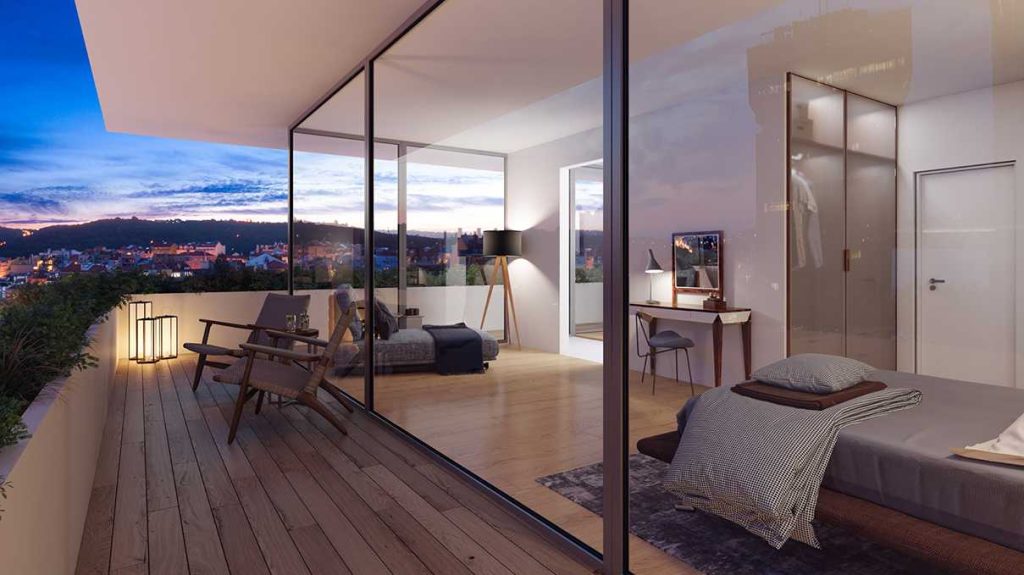 Location: The Heart of Luxury
LX Living finds its home in the prestigious Amoreiras neighborhood of central Lisbon, a location synonymous with exclusivity and luxury. Nestled in the vicinity of the esteemed Avenida da Liberdade, and in the nucleus of the city's bustling business district, LX Living's prime location is unparalleled. Such opportunities for new developments in this coveted area are few and far between, making LX Living a truly unique offering.
In essence, LX Living is more than a residential development; it's an emblem of refined urban living. With its strategic location, striking architecture, luxurious apartments, and extensive range of amenities, LX Living offers an unmatched lifestyle in the city's core. If you aspire for a home that's the embodiment of luxury, comfort, and architectural prowess, LX Living could just be your perfect abode in the city. Join us and step into a world of luxury like never before. Welcome to LX Living.