Introducing DISTRIKT, a new development that pushes the boundaries of architectural innovation and functionality. With its unique design, offering a range of studios and apartments with 1 to 4 bedrooms, as well as commercial units, this development is a true testament to modern living. Situated in the southern area of Parque das Nações, DISTRIKT is not just a place to live; it's a complete lifestyle experience, with a plethora of amenities and services right at your fingertips.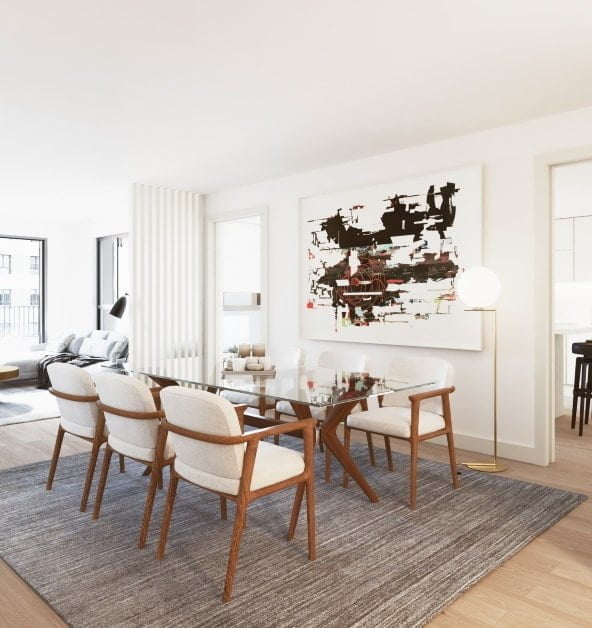 Distinctive Architecture, Seamless Harmony
DISTRIKT's external lines exude a highly unique identity that sets it apart from other developments. The architectural design is a visual representation of innovation and creativity. But while the exterior is distinctive, the interiors embody harmony, refinement, and functionality.
The apartments at DISTRIKT seamlessly connect indoor spaces with the outdoors through balconies, creating a single, harmonious environment. The focus on quality and design is evident in every detail. Fully equipped kitchens, compact marble bathroom cladding, minimalist aluminum frames, wooden flooring in living areas and bedrooms, and lacquered wood carpentry all come together to create a space that exudes luxury and comfort.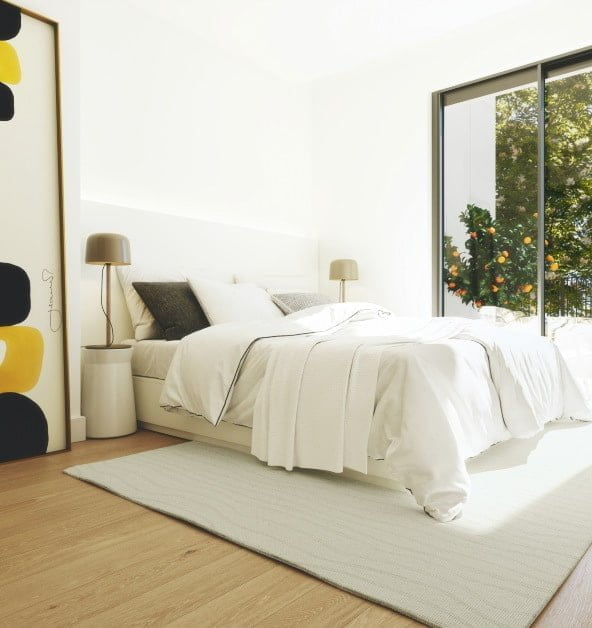 A Vision of Comfort, Safety, and Functionality
DISTRIKT was meticulously designed to provide maximum comfort, safety, and functionality. High-quality exterior materials, such as glass fiber-reinforced (GRC) ventilated facades, alucobond, and ceramic elements, ensure durability and aesthetics. Inside, the use of premium materials and attention to detail elevate the living experience.
Notably, DISTRIKT prioritizes sustainability and convenience by offering the possibility of charging electric vehicles for all apartments. This forward-thinking approach reflects the development's commitment to embracing modern technologies and environmental responsibility.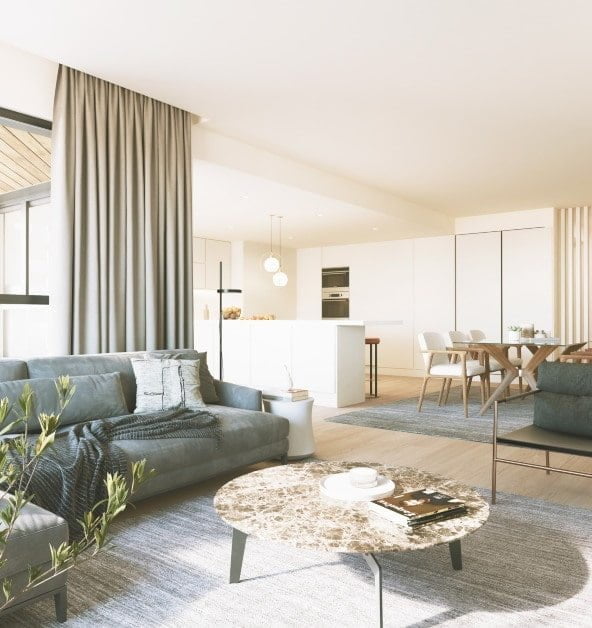 A Dynamic Location in Parque das Nações
DISTRIKT is nestled in the heart of Parque das Nações, one of Lisbon's most vibrant and lively neighborhoods. Living in this area means immersing yourself in a world of vibrancy and life. Outdoor enthusiasts will revel in the abundance of activities available, from enjoying the marina to exploring the vast open terraces, green areas, and endless walkways. Moreover, Parque das Nações is renowned as one of the country's leading events venues, ensuring there's never a dull moment.
The neighborhood's ongoing focus on innovation and enhancement creates an atmosphere of constant growth and improvement. Residents of DISTRIKT will be at the center of this dynamic community, benefiting from the innovative spirit that permeates the region.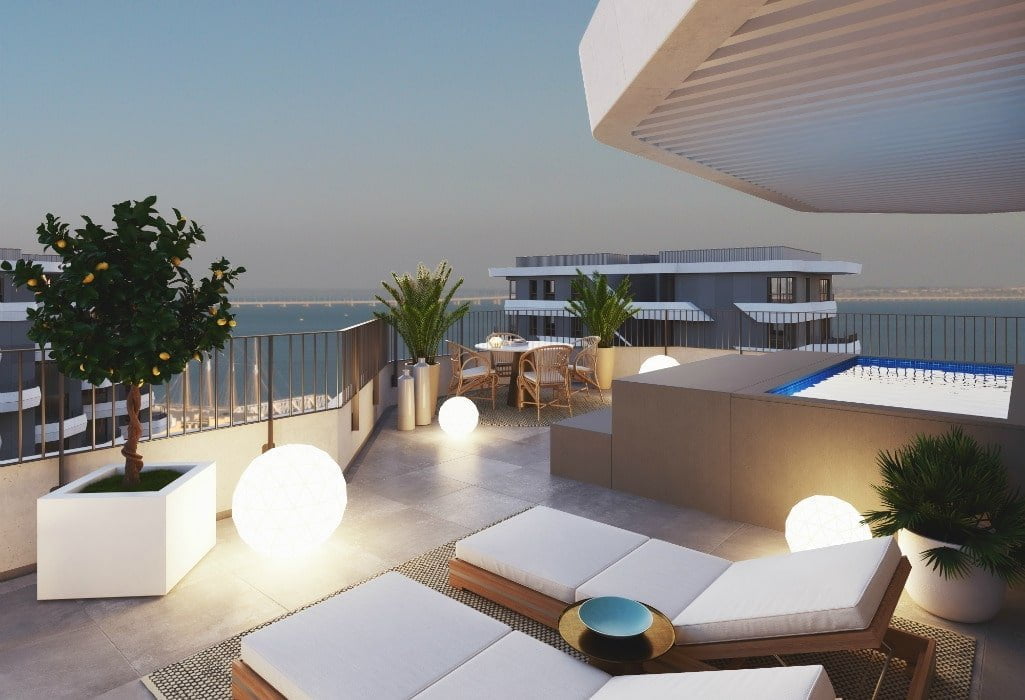 Conclusion
DISTRIKT offers a unique living experience where exceptional architecture harmoniously merges with functionality. With its array of studios, apartments, and commercial units, this development caters to diverse lifestyles. The focus on quality materials, attention to detail, and commitment to sustainability ensures a high standard of living.
Living in DISTRIKT means embracing a vibrant and dynamic lifestyle in Parque das Nações. Surrounded by an array of amenities and outdoor activities, residents will find themselves at the heart of a community that celebrates innovation and enhancement. Step into DISTRIKT and experience a new dimension of modern living.