Nestled in the heart of Estoril, Portugal, Chalet Maestro 16 emerges as a luxurious condominium that harmonizes the charm of historical architecture with the elegance of modern design. This exclusive development is a masterpiece that offers a unique living experience, blending tradition and modernity to create a symphony of luxury and comfort.
Complex Name: Chalet Maestro 16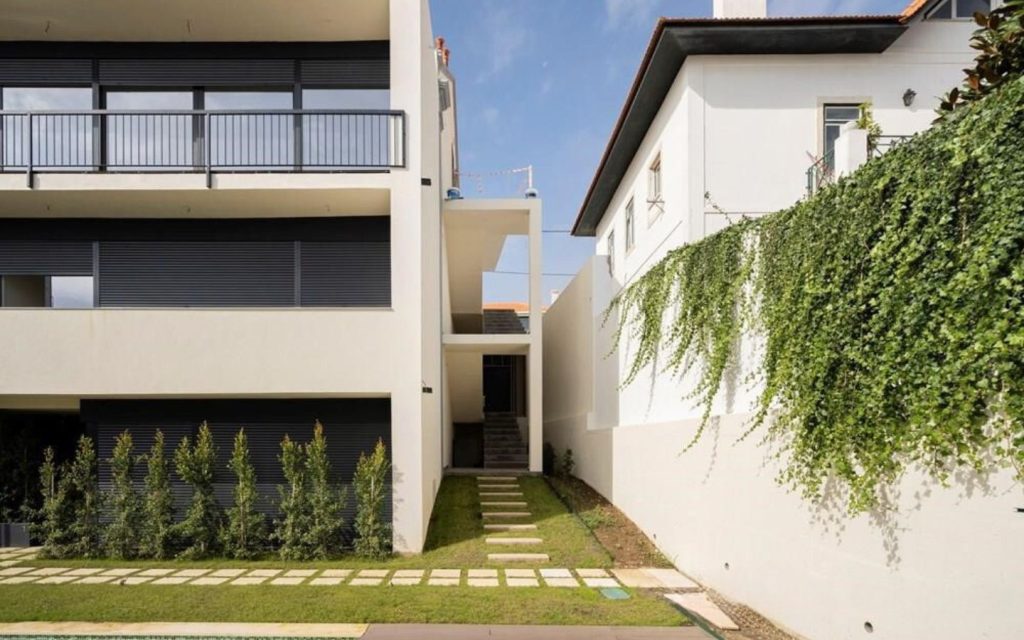 Information about Architects
Pedro Mezia Lopes
Under the visionary guidance of architect Pedro Mezia Lopes, the architectural firm orchestrates a comprehensive suite of services that accompany and advise clients through every stage of the development process. The firm's expertise spans from initial consultancy, crafting architectural and engineering projects, to providing meticulous supervision services. They manage and coordinate contracts with a finesse that ensures each project unfolds seamlessly.
In a symphony of creativity and precision, the firm also enhances real estate development through the production of vivid 3D images/videos, brochures, and other captivating graphic elements. Their approach is holistic, ensuring that each aspect of the architectural process is conducted with diligence and a commitment to excellence, culminating in creations that resonate with elegance and functionality.
Year of Construction: 2023
Location Chalet Maestro 16
City: Estoril, Portugal
---
Surrounding Area
Chalet Maestro 16 is strategically located in the prestigious area of Estoril, renowned for its historical and cultural richness. The condominium is situated merely 500 meters from the sea, allowing residents to bask in the serene beauty of the ocean. The location also boasts efficient transport networks and road access, ensuring convenience for its residents.
The surrounding infrastructure is adorned with a plethora of amenities and attractions. Residents will find themselves amidst various international schools, golf courses, and a race track. The Natural Park of Sintra-Cascais, a place of rare beauty, is also nearby, adding to the location's appeal. The renowned Estoril Casino remains a vibrant center of attraction, complemented by a rich array of beach bars and cultural attractions.
Complex Description
Chalet Maestro 16 is an exquisite development comprising luxurious T2 and T3 apartments. The condominium exudes an aura of exclusivity, with only four meticulously designed apartments. The development is a rejuvenation of an old chalet, where the original architectural charm is seamlessly blended with contemporary elegance.
Amenities and Services
Swimming Pool and Garden: Each of the apartments has access to a communal swimming pool and garden outside.
Types of Houses
The apartments within Chalet Maestro 16 are designed with precision and care, offering spaces that radiate comfort and elegance. The apartments, are available in T2 and T3 typologies. Each apartment also boasts spacious terraces, offering fabulous views of the sea.
Indoor Area: The apartments range in size from 141m² to 194m².
Pricing
The price of housing starts from 880,000EUR and reaches up to 1,199,000EUR depending on the area.
---
Agent Contact Form
CONTACT
Leave your request and we'll contact you in the next 24 hours