Welcome to a remarkable new development that is transforming the face of Cascais' eastern gateway – the Bay View. This exquisite development is more than just a collection of residences; it is a lifestyle shaped by the allure of the ocean. The four buildings that make up Bay View are setting a new standard for seaside living, elevating the experience to unprecedented heights.
The Elegance of Bay View
The defining feature of Bay View is its stunning oceanic perspective. Each unit of the Cascais Bay project is designed to accentuate the arresting beauty of the sea, bringing its vibrant hues into everyday living. Expansive, thoughtfully designed interiors seamlessly merge with balconies and terraces, creating a living space that is as captivating as it is functional.
Large dining areas provide the perfect setting for meals with loved ones, while interior gardens bring a touch of nature into the home. At Bay View, every moment is an opportunity to appreciate the beauty of the ocean and the joy of living by the coast.
High-quality finishes and materials have been carefully chosen to add to the elegance of the residences. The use of stone and wood not only adds a touch of sophistication but also complements the stunning sea views, creating a harmonious living environment.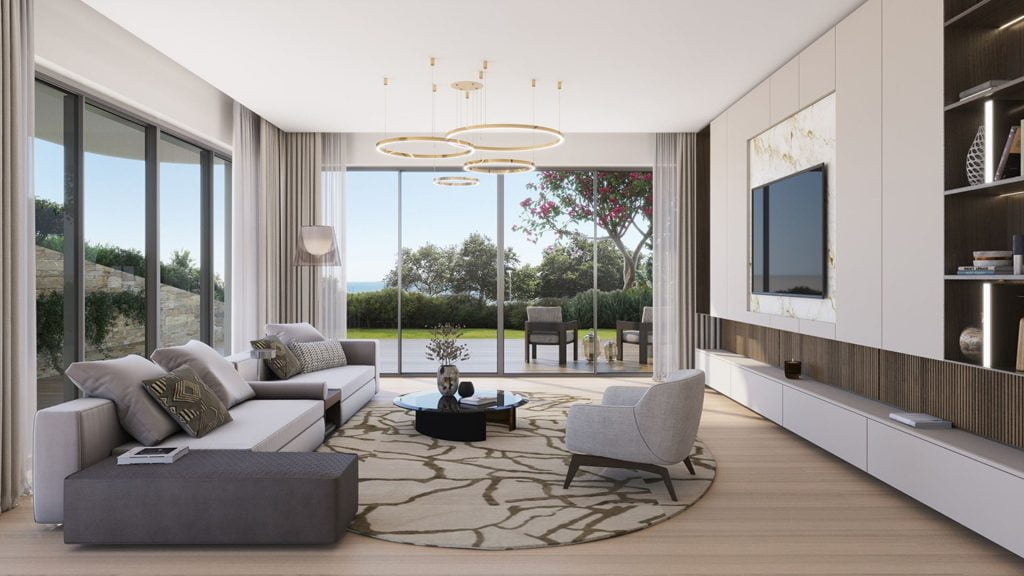 Prime Location
Bay View's location at the eastern entrance of Cascais offers more than just scenic beauty. Its strategic position provides convenient access to Lisbon and the international airport, making it easy for residents to explore the cultural attractions of the city and the natural wonders of the region.
Living at Bay View means being just a stone's throw away from the beach and the marina. Whether you enjoy sunbathing, engaging in water sports, or simply taking a leisurely walk along the beach, the ocean is always within reach. Numerous shops, restaurants, and other amenities are also nearby, catering to a wide range of interests and lifestyles.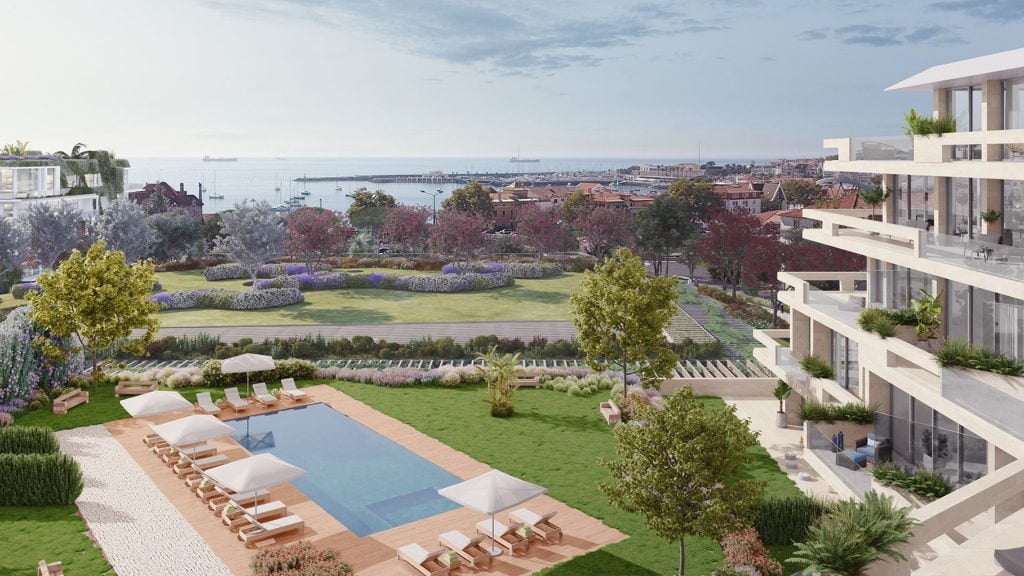 Conclusion
Bay View is not just a residential development; it is a vision for a lifestyle steeped in luxury, convenience, and natural beauty. Each residence encapsulates the allure of the sea, inviting residents to immerse themselves in the stunning landscape every day. High-quality finishes and thoughtful design enhance the living experience, while the prime location offers a myriad of opportunities for exploration and enjoyment.
At Bay View, the dream of coastal living comes to life. With the sea as your nearest neighbor, every day promises a new adventure and every moment is a celebration of the extraordinary beauty of Cascais.