Nestled amidst the historic charm and vibrant energy of Avenidas Novas lies a residential marvel that redefines the art of urban living – the Aurora. Designed by the celebrated architect Leopoldo de Almeida, a leading figure in the Portuguese Suave movement, Aurora is more than a mere living space, it is a testament to architectural brilliance and elegant urban living.
An Architectural Masterpiece
Born from a meticulous renovation project, Aurora seamlessly blends into the fabric of Avenidas Novas, becoming an integral part of the city's artistic landscape. With 36 residential units ranging from studio apartments to lavish penthouses, Aurora offers a diverse range of living spaces, each designed with a distinct touch of sophistication.
What sets the Aurora development apart is its commitment to detail and an unwavering dedication to quality. Each residential unit, whether it's one of the 16 one-bedroom, 14 two-bedroom, four three-bedroom, or the exclusive two three-bedroom penthouse apartments, exudes an air of refined elegance.
The use of noble materials lends a luxurious touch to each apartment, while the functional and delicate spaces ensure an optimal living experience. With their generous areas, each apartment at Aurora offers residents a haven of tranquility amidst the bustling city.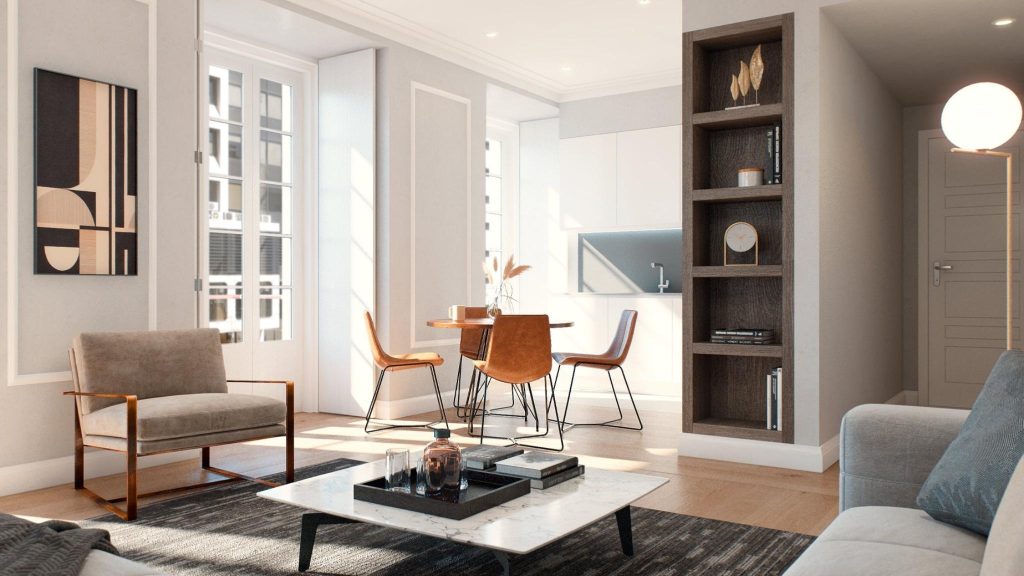 Embrace the Vibrancy of Avenidas Novas
The Aurora condominium is located at Avenida António Augusto de Aguiar, right in the heart of Lisbon. Surrounded by numerous points of interest and characterized by the perfect blend of historical charm and modern energy, Aurora's location is truly unique.
Just a few steps away, you'll find the lush greenery of Parque Eduardo VII, the pulsating heart of Saldanha, and the cultural powerhouse that is the Fundação Calouste Gulbenkian. Living at Aurora is a clear invitation to immerse oneself in the city, to revel in its culture, and to embrace the essence of Lisbon's tradition.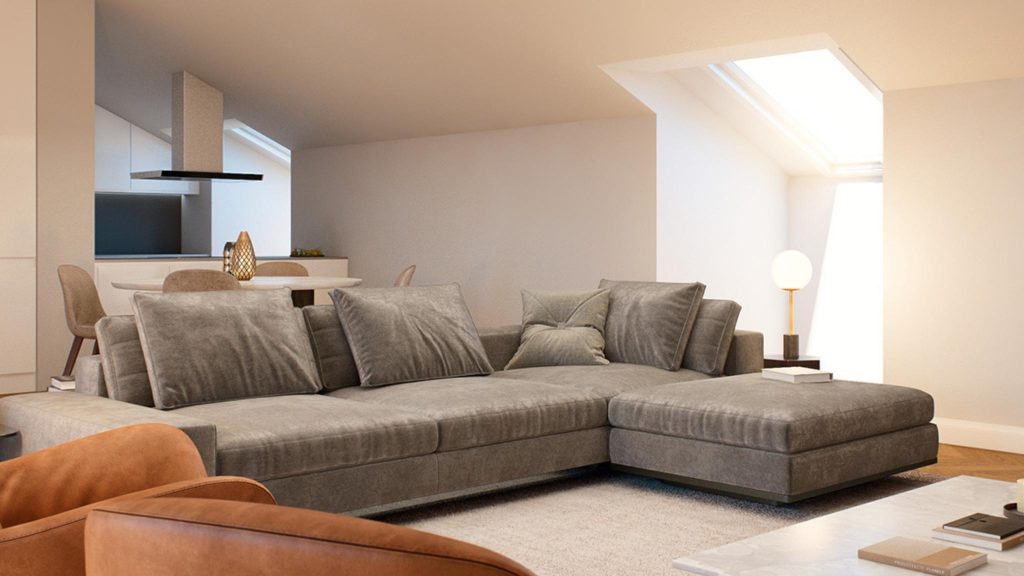 Conclusion
Aurora embodies a vision of modern living that's marked by sophistication, comfort, and connectivity. The residential units, designed with painstaking attention to detail and furnished with high-quality materials, offer an elevated living experience. Meanwhile, Aurora's prime location allows residents to stay connected with the city's pulsating cultural and social scene.
A home at Aurora isn't just about having a space to live, it's about experiencing the joy of urban living at its finest. It's about waking up to breathtaking views, stepping out to vibrant city life, and coming back to a place you can truly call home. At Aurora, the dream of a perfect urban lifestyle becomes a reality.