Nestled between the verdant expanses of Monsanto and the blue waters of the Tagus River, Terraces Mirear stands as a testament to luxurious living harmonized with nature and sustainability. A real estate development that combines a strategic location with the highest quality of design and construction, it embodies sophistication, elegance, and eco-friendly practices.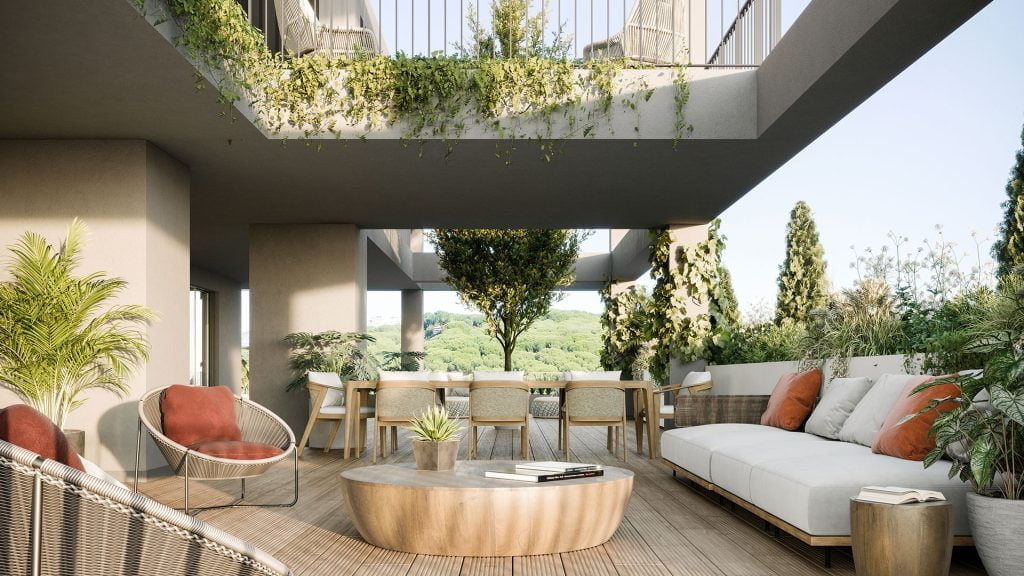 Exquisite Property Details
The apartments in Terraces Mirear are a perfect blend of spaciousness and aesthetic excellence. Large living areas open onto generous balconies, bringing the beauty of the outdoors into your living space. The focus on sustainability and high energy efficiency is evident in the quality of construction and design. The apartments feature parking for cars and bicycles, and pre-installation for electric vehicles, indicating a clear commitment to reducing carbon footprint.
The exterior architecture of Terraces Mirear exudes top-tier quality, while the interior design is a paragon of sophistication and elegance. Each apartment is finished to an exceptional standard, creating an ambiance of comfort and luxury. As a testament to the focus on sustainability, all units are duly certified for their energy efficiency.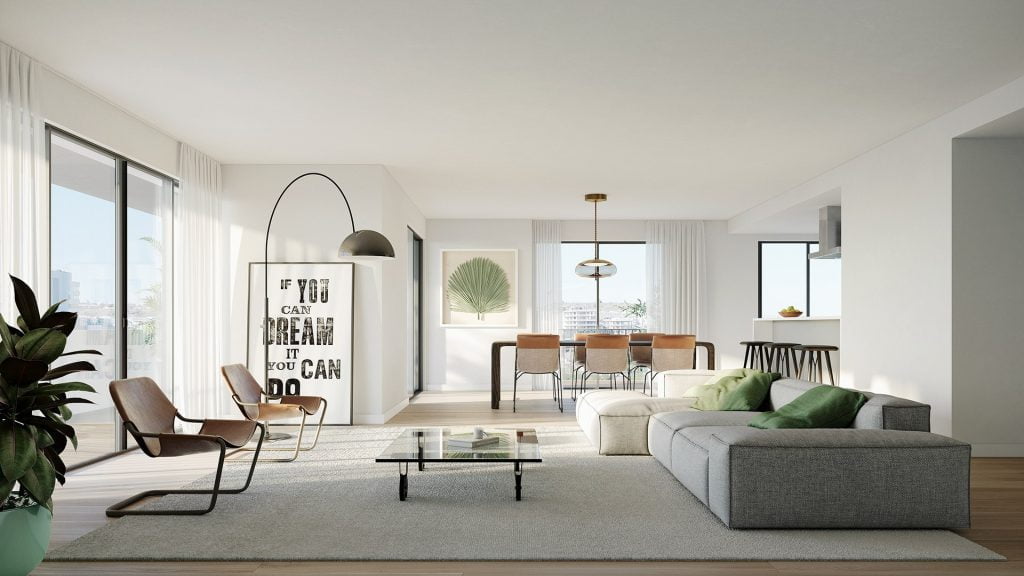 Prime Location: Miraflores
Terraces Mirear is located in Miraflores, a prime area situated on the outskirts of Lisbon. Its proximity to Monsanto park and the Tagus River makes it an ideal location for those seeking a balance between city life and nature. Access to the development is easy and convenient, ensuring residents can enjoy a peaceful lifestyle without being far from the bustling heart of the city.
Miraflores is known for its tranquil ambiance and stunning natural beauty, making it a highly sought-after residential locale. With Terraces Mirear, residents can immerse themselves in the serenity of the area while enjoying the luxuries of a sophisticated urban lifestyle.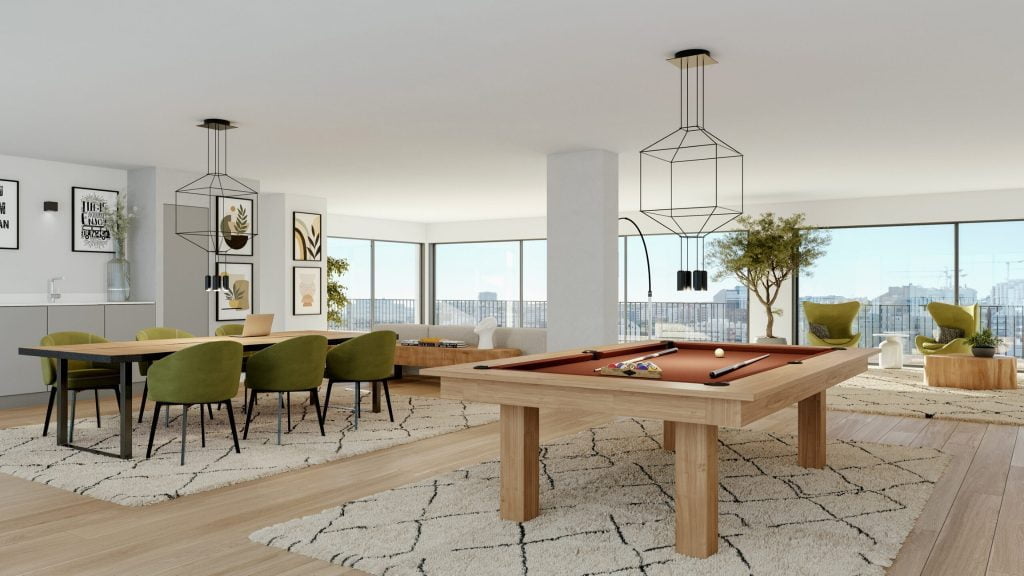 To conclude, Terraces Mirear is more than just a residential development; it's a commitment to sustainable living without compromising on luxury and comfort. Whether you are looking for a peaceful living environment, closeness to natural landscapes, or a home that uses environmentally friendly methods, the residential complex meets all these requirements. Experience the best of luxury and sustainable living, where nature meets sophistication.