Introducing Garden Cascais, a captivating new development located just minutes away from the stunning beaches and the charming historic center of Cascais. Nestled on Rua das Codornizes, this impressive condominium promises to enhance the quality of life for those who seek the perfect balance between proximity to green areas and the soothing blue sea.
Luxurious Villas with Unparalleled Amenities
Garden Cascais features 14 exquisite four-bedroom villas, each boasting en-suite bedrooms. The combination of generous living spaces and quality construction ensures a home that exudes both comfort and elegance. Additionally, these remarkable villas offer residents the luxury of private swimming pools with solarium decks, perfect for relaxation and enjoyment. With four parking spaces available, convenience is prioritized at Garden Cascais.
The development provides a range of exceptional amenities designed to enhance residents' lives. Residents can revel in the lush green spaces, allowing for leisurely strolls and moments of tranquility. A playground area is available for children to engage in outdoor activities, while a well-equipped gym caters to fitness enthusiasts. The presence of a 24-hour security service ensures peace of mind for all residents.
Garden Cascais offers the epitome of luxurious living, combining an idyllic location with top-notch amenities that cater to every aspect of your lifestyle.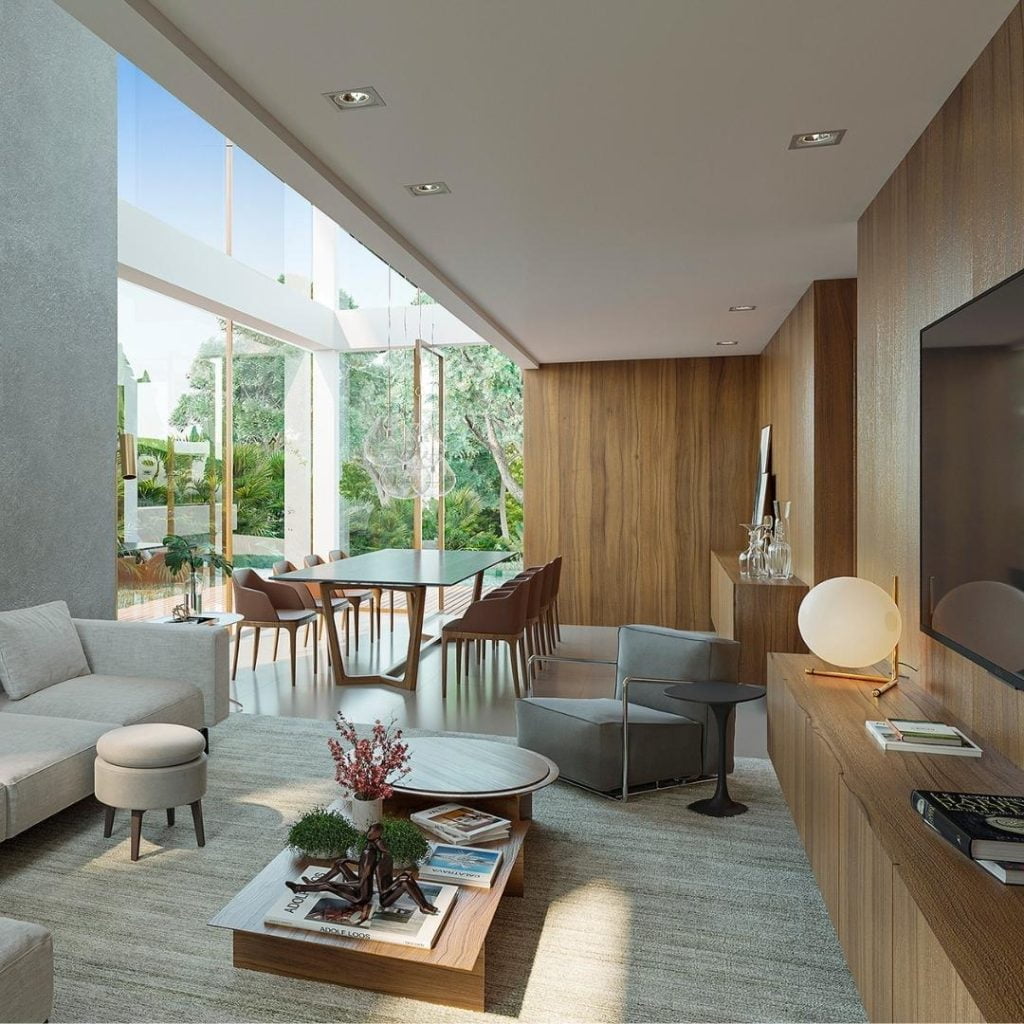 A Dream Location Close to Nature and Services
Garden Cascais is perfectly situated in Quintana da Bicuda, a mere 10 minutes away from the marina and the vibrant center of Cascais. This enviable location grants residents the opportunity to immerse themselves in a tranquil and peaceful setting, ideal for quality time with family and loved ones. Surrounded by nature's beauty, Garden Cascais presents an oasis away from the hustle and bustle of city life.
Despite its serene ambiance, Garden Cascais offers easy access to all essential services and amenities. Residents can indulge in the best that nature has to offer while remaining within close proximity to a wealth of conveniences. This coveted location strikes the perfect harmony between a serene haven and the convenience of nearby services.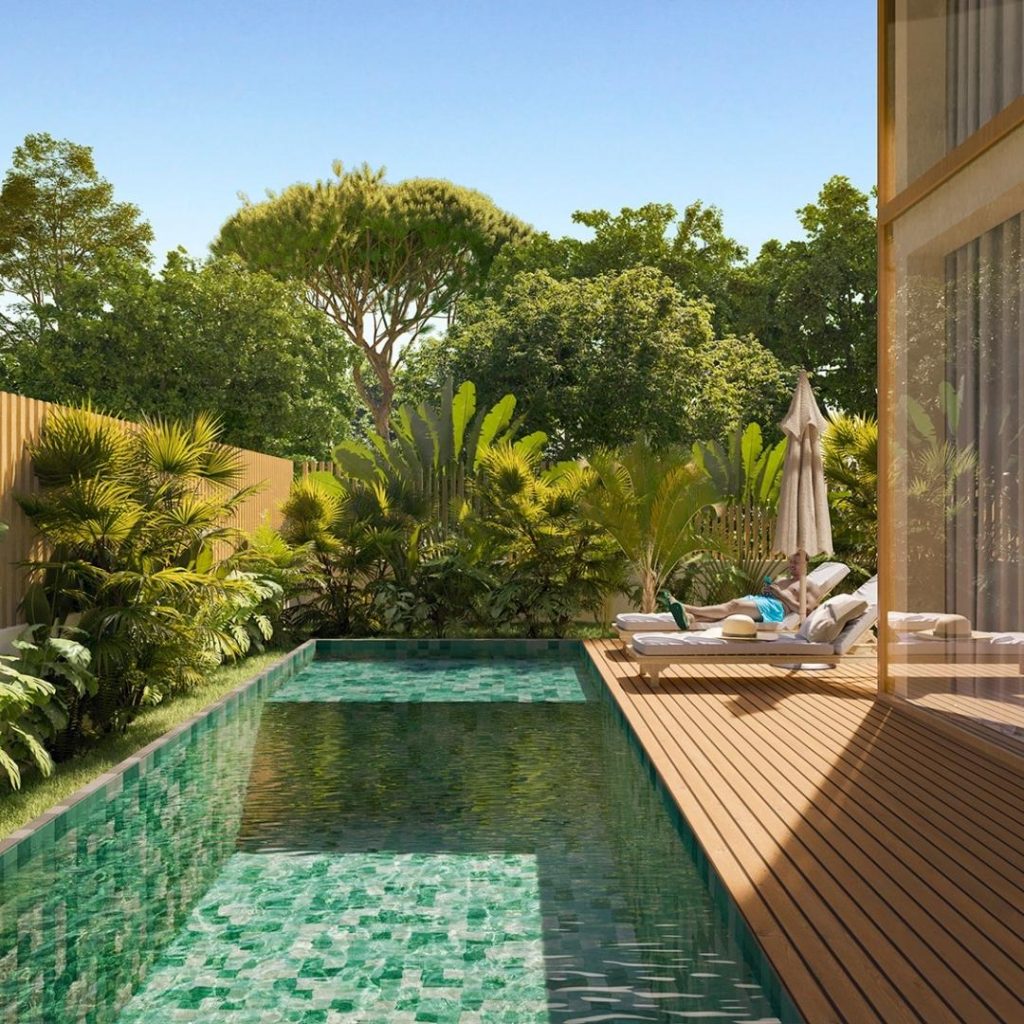 Embrace the Garden Cascais Lifestyle
Garden Cascais presents a unique opportunity to embrace a lifestyle that combines the tranquility of nature with the comforts of modern living. With its luxurious villas, private pools and many exceptional amenities, it also offers residents the opportunity to enjoy the best of both worlds.
Discover the allure of Garden Cascais, where a dream location merges with an abundance of natural beauty and proximity to essential services. Embrace the opportunity to live in a serene and peaceful environment while being just moments away from the vibrant heart of Cascais.
Choose our residential complex and take your lifestyle to new heights. Experience the ultimate blend of tranquility, luxury, and convenience in this exceptional development.