Estoril, the Portuguese Riviera, attracts tourists from all over the world with its beauty. The rich and famous spend their vacations here because Estoril has an elegance that is often attributed to expensive resorts. Its mild climate and average 320 sunny days per year are good reasons to choose it. It is worth a walk through the city to get a feel for the atmosphere!
Exiled royalty and deposed despots made this place their refuge during World War II, along with spies on both sides. These secret and behind-the-scenes negotiations were played out in the grand casino, while the notoriety of deposed kings and majors gave Estoril a unique charm and fame. This reputation for exclusivity continues today, as Estoril is home to fine restaurants, a world-class golf course, and the largest casino on the Iberian Peninsula.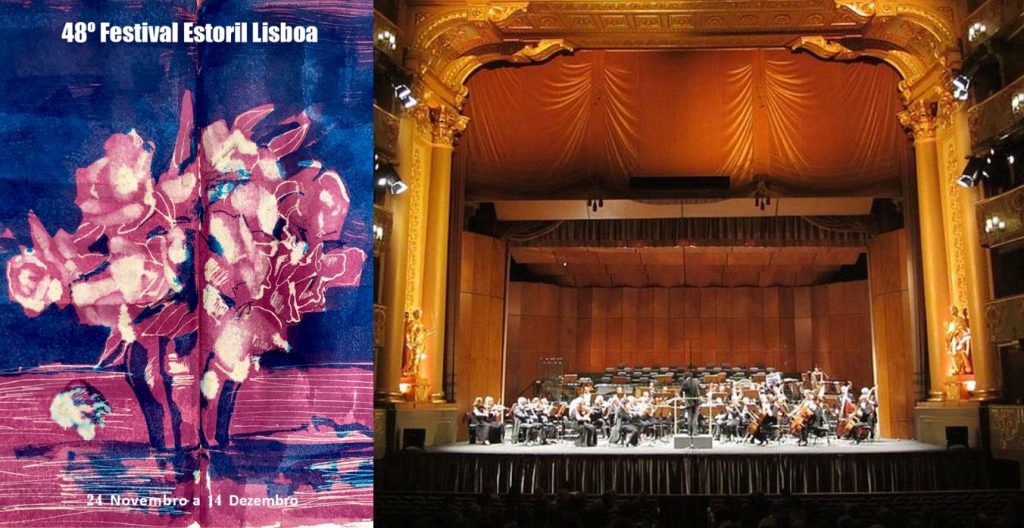 Besides, you definitely won't get bored. Estoril has events all year round, and you can attend them too! One is the Estoril Lisboa 2022 music festival, which will take place from November 24 to December 14!
Music Festival Estoril Lisboa'22
And if you love music, this might be what you've been looking for! FESTIVAL AND HERITAGE – from symphonic music to fado in several monuments and theaters, this event's motto.
Since 1975, outstanding artists, teachers, ensembles, orchestras, and young performers have contributed to this international musical event. Symphonic music, dance, traditional music from the Arab and Japanese cultures, recitals, fado, and much more will help you immerse yourself in the arts.
Estoril is full of events and meetings. So if you choose to live in this small town, you will be satisfied. And the good thing about Estoril is that you can find properties as elegant as the place.
Green Hill Condominium
Life at Green Hill Condominium is synonymous with harmony with nature. Situated in a tranquil and secluded residential area, Green Hill offers incomparable well-being and comfort. It is a place where every day has time and serenity.
Three concepts define the project: gardens, terraces, and penthouses – with 12 units of typology from one- to four-bedroom apartments ranging from 106 to 228 square meters, with parking and storage. Living surrounded by green spaces is one of the main features of this new condominium, where each fraction has terraces to enjoy the environment.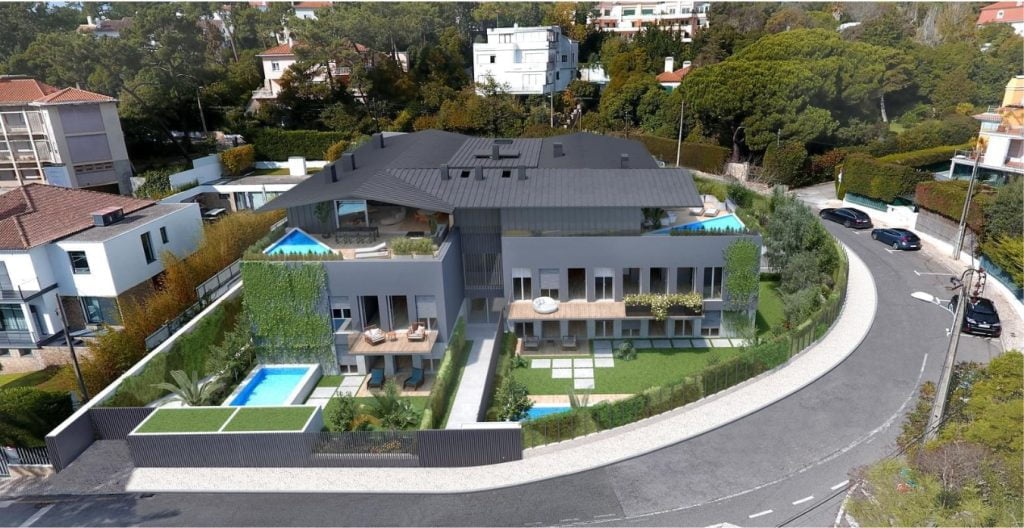 Estoril Terrace
Estoril Terrace is a new project that combines modern architecture, good taste, and comfort with the excellence of living in central Estoril. The complex has eight new luxury apartments close to the beach, golf, restaurants, stores, and reasonable access to Lisbon, each with large terraces and a private garden with Jacuzzi. This location is ideal for those who prefer a comfortable outdoor space with lots of greenery.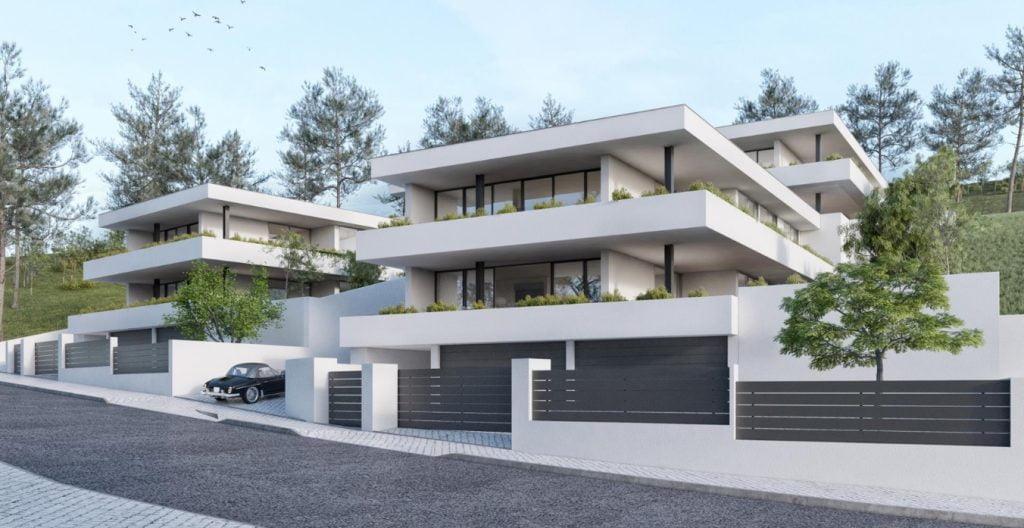 Estoril Woods
The Estoril Woods development is an innovative and fantastic concept. A private condominium of 10,000 m2, sheltered and quiet, with only 12 detached homes where 12 families will have the privilege of living and socializing in an exceptional environment of quality and comfort.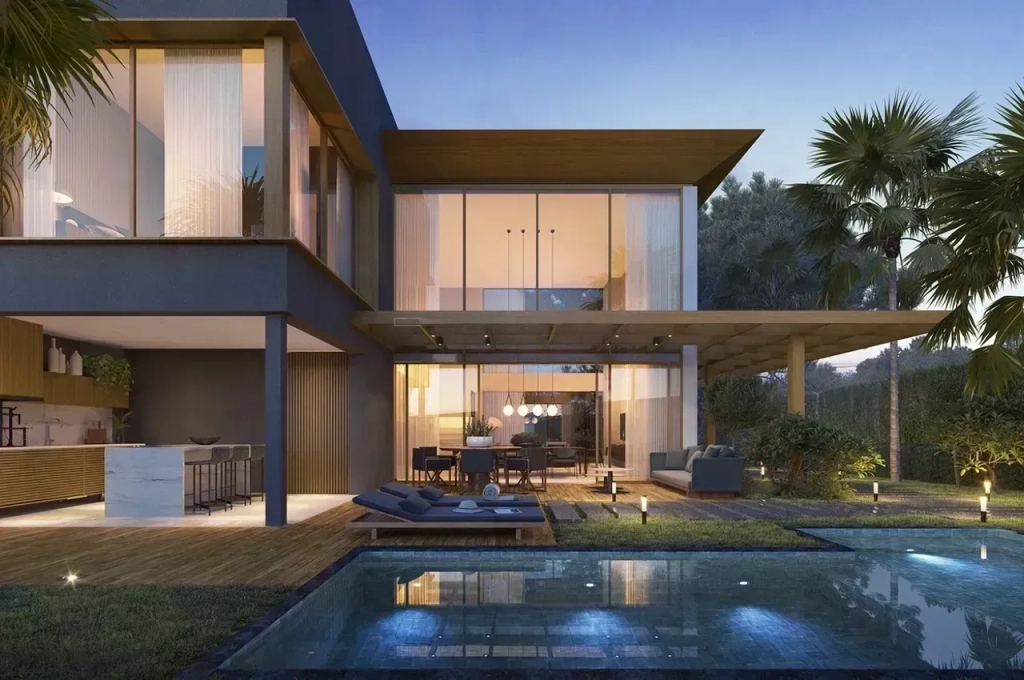 Surrounded by vegetation, Estoril Woods condominium homes invite nature into the house. Whether in the living room, bedroom, or kitchen, the views from Estoril Woods homes are pleasant and natural, creating a unique atmosphere of well-being and sophistication.
Estoril is the perfect balance between Portuguese charm and outstanding tourist attractions, making it the ideal place to live and relax! Estoril is a place of comfort