Unveiling a new gem in the vibrant neighborhood of Avenidas Novas, Lisbon, Citi Flat stands as a testament to the harmonious blend of modern comfort and city living. This impressive project breathes new life into a late 20th-century office building, transforming it into a haven of modernity and convenience with 17 one and two-bedroom apartments spread over eight floors. Featuring sizes ranging from 58 to 133 m², outdoor spaces, and parking facilities, Citi Flat redefines what it means to live in the heart of the city.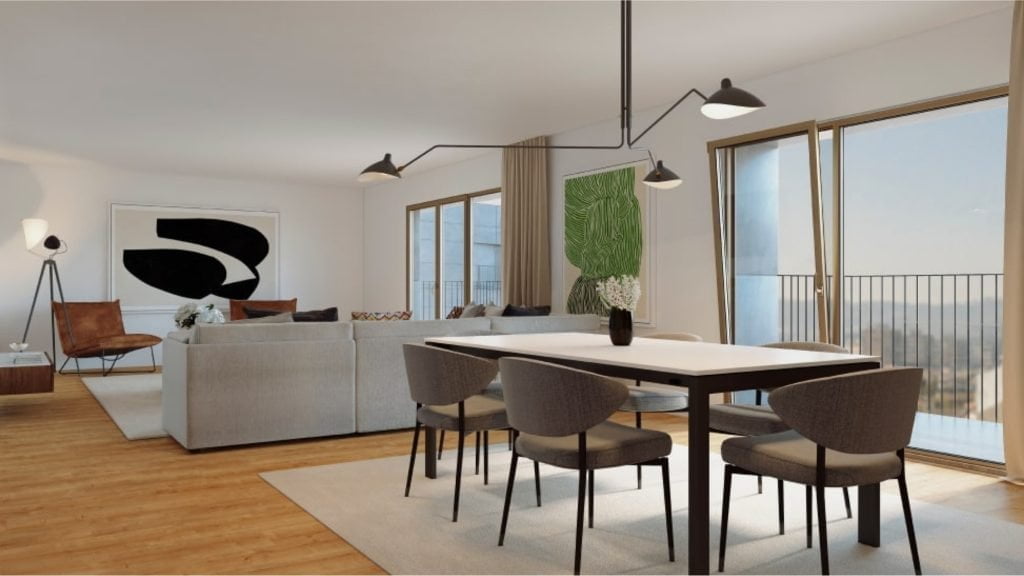 Sophisticated Living at Citi Flat
Citi Flat's residential development comprises 17 meticulously designed apartments, offering seven distinct typologies to suit a range of preferences. Each unit encapsulates an aura of elegance and modernity, appealing to those with a refined taste for urban living. Generously sized balconies and terraces provide private outdoor spaces for residents to unwind, soak in the city views, and experience the best life has to offer.
Whether it's a cozy one-bedroom apartment or a more spacious two-bedroom unit, every residence at Citi Flat is designed with a keen eye for detail and a commitment to providing a comfortable and upscale living environment.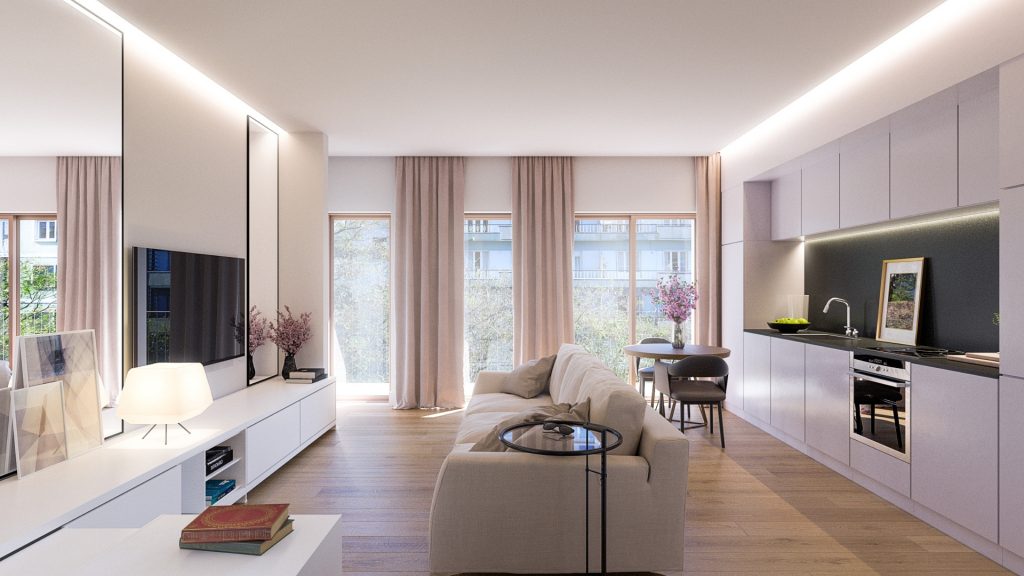 Unbeatable Location
The strategic location of Citi Flat Avenidas Novas in the heart of one of Lisbon's most sought-after residential neighborhoods places residents at the center of convenience and accessibility. Its proximity to cultural icons like the Gulbenkian Museum, retail giant El Corte Inglês Shopping center, and the prestigious University of Lisbon is an attractive prospect for prospective residents.
Excellent connectivity enhances the appeal of Citi Flat, with a variety of public transportation options making it easy to explore the wider city. Additionally, the area's bustling shops, services, and amenities are just a stone's throw away, perfectly encapsulating the vibrancy of city living.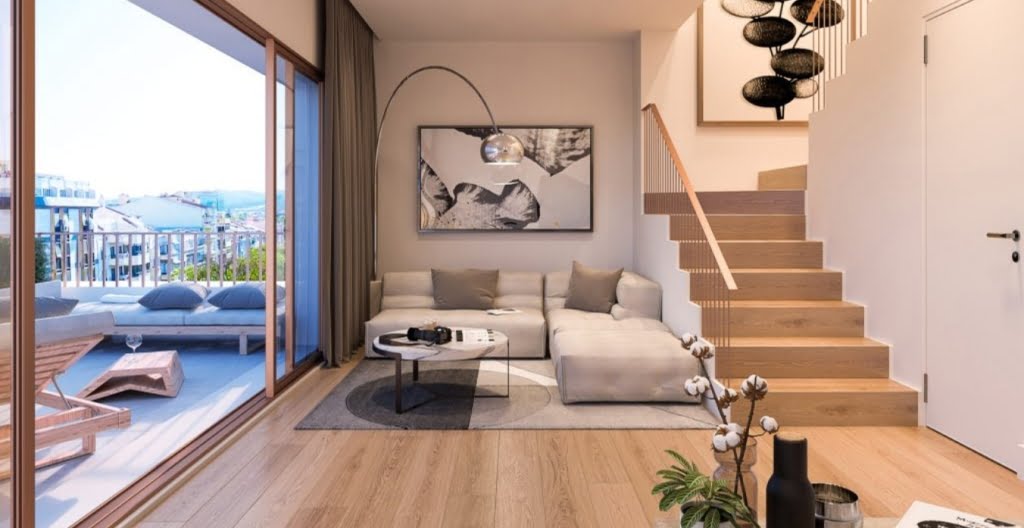 Conclusion
Citi Flat's contemporary design, combined with its central location and urban convenience, makes it a fantastic choice for those seeking to experience the best of Lisbon. It's more than just a place to live; it's a lifestyle choice that guarantees comfort, connectivity, and city living at its finest.
Step into Citi Flat, and step into a world of modern urban living designed just for you.