Revolutionizing the real estate landscape of Lisbon, CAMPO NOVO is an awe-inspiring development that is as grand in scale as it is in ambition. Consisting of three residential condominiums, four office buildings, open-air shopping with about 30 stores, 15 restaurants, seven kiosks, and 20,000m² of lush gardens and bicycle paths, CAMPO NOVO is a community that embodies the concept of live-work-play. Located next to the iconic Campo Grande garden, it's a neighborhood designed to cater to your every need.
Luxury Living at CAMPO NOVO
Each building at CAMPO NOVO is an emblem of luxury and sophistication. Ranging from 1 to 4 bedroom apartments, each unit is meticulously designed to offer expansive living spaces and all the comforts of a modern home. The inclusion of large balconies, storage rooms, parking spaces with pre-installation for electric charging, and bicycle parking ensures a lifestyle of convenience and ease.
A distinctive feature is the flexible floor plan. These allow residents to customize internal layouts to suit their individual lifestyles, creating a space that truly feels like home. With state-of-the-art amenities and advanced technology, these apartments strike the perfect balance between luxury, convenience, and personalization.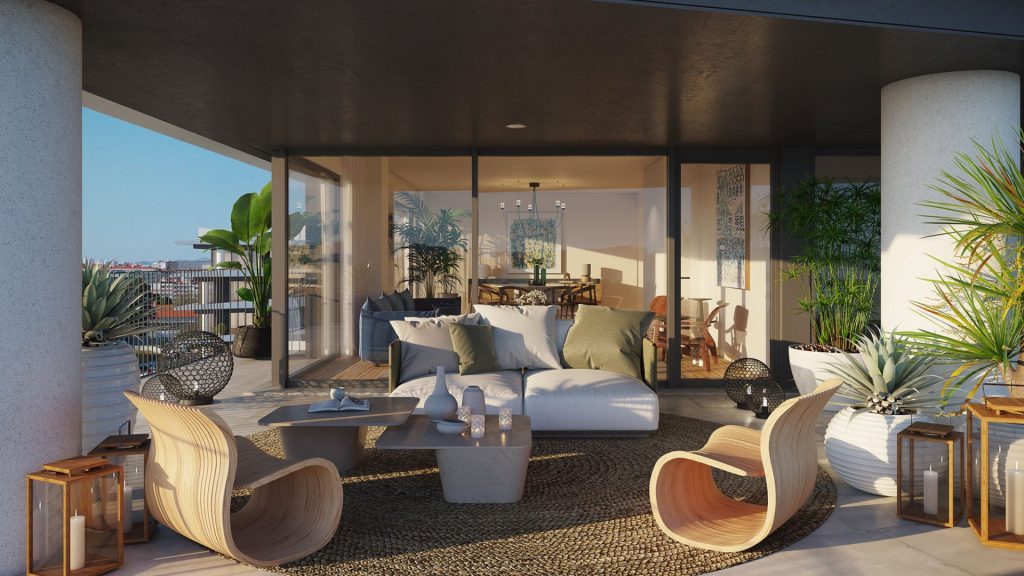 A Prime Location
CAMPO NOVO's location sets it apart. Nestled in one of the most central areas of Greater Lisbon, CAMPO NOVO is just a 10-minute walk from the University City and the equestrian center, making it a perfect location for both academics and horse-riding enthusiasts.
Moreover, the development is conveniently located near several schools, health clinics, and the lush expanse of the Campo Grande garden, making it a family-friendly destination. Excellent road access, proximity to the Segunda Circular, and a vast network of transport, including a nearby metro station on the green and yellow lines, ensures that the city is always within reach.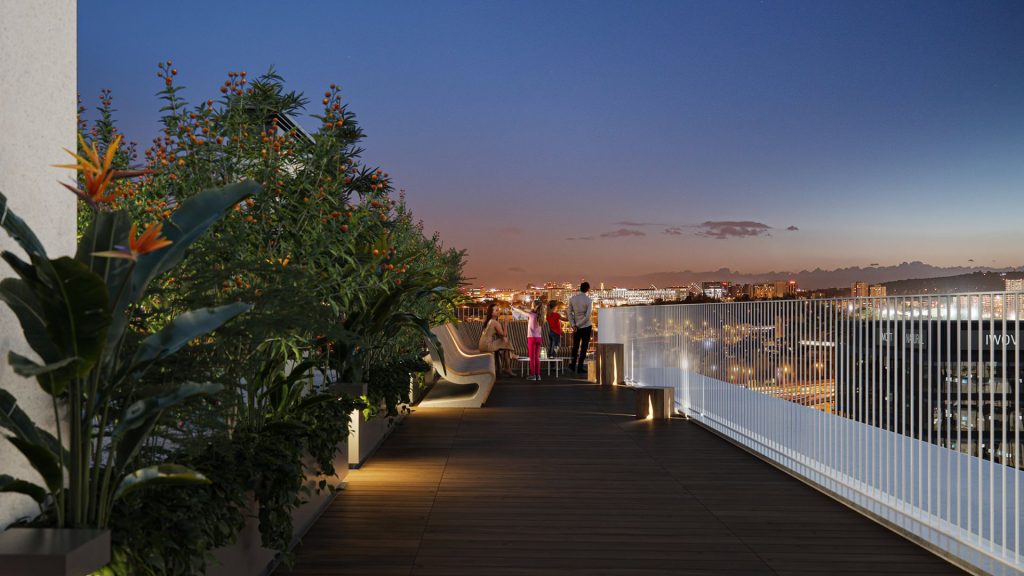 Conclusion
CAMPO NOVO represents a new paradigm in urban living. Its combination of luxury residences, flexible floor plans, and prime location creates a living experience that's as comfortable as it is captivating. With an impressive array of amenities, including shopping, dining, and lush green spaces, CAMPO NOVO offers a lifestyle that's both vibrant and relaxing.
At CAMPO NOVO you don't just buy a house, you become part of a thriving community dedicated to living, working and shopping. So come discover the new face of city life in Lisbon and find your place in the heart of the city.