Nestled in the heart of a Forest Park, and in seamless connection with nature, Belas Club de Campo emerges as a tranquil haven. Situated just 15 minutes from the vibrant city center of Lisbon, the sun-drenched beaches of Cascais, and the historic charm of Sintra, Belas Club offers an extraordinary blend of nature's serenity and urban convenience. This enchanting residential complex is the creation of the André Jordan Group, renowned for their dedication to delivering high-quality residential solutions combined with unparalleled services and infrastructure.
A Sanctuary of Serenity and Elegance
Belas Club comprises 35 brand new apartments, ranging from one to five bedrooms. Each residence is meticulously designed to showcase spacious living areas, excellent finishes, and balconies that extend your living space into the verdant surroundings. The residences capture the essence of nature-infused luxury living, providing residents with a tranquil retreat from the bustling city life.
Every apartment in Belas Club comes with a garage and storage space, offering added convenience. The stunning penthouses elevate luxury living to new heights, featuring expansive terraces that could accommodate private pools, providing an unrivalled outdoor living experience.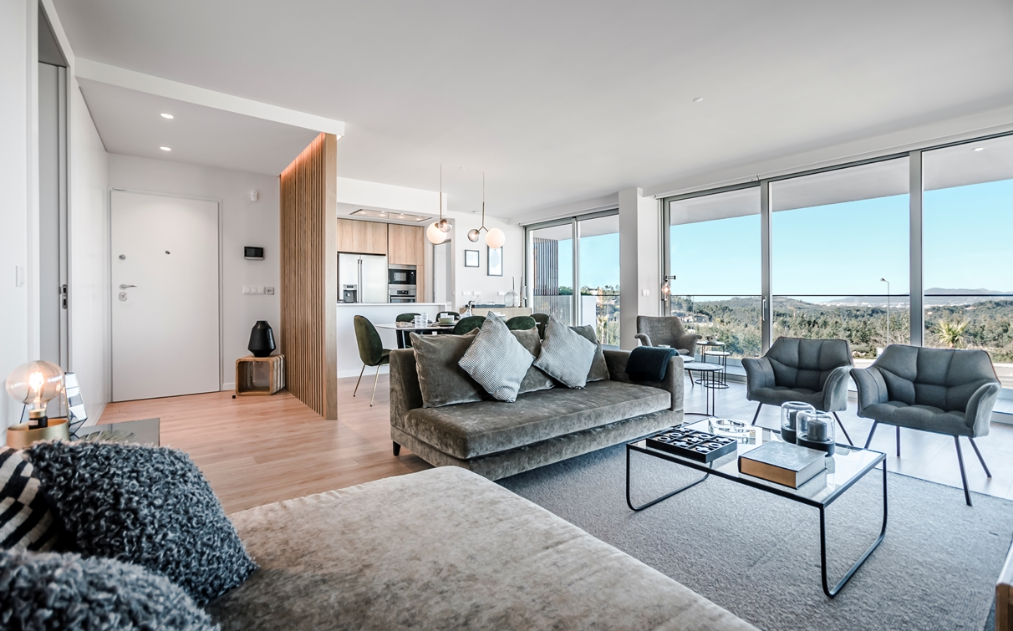 An Unbeatable Location
The location of Belas Club de Campo truly sets it apart. The region's noble heritage, combined with the breathtaking natural surroundings and close proximity to urban centers, create an environment that is both serene and connected. This unique combination infuses the complex with a sense of comfort, safety, and tranquility that is highly sought after in today's fast-paced world.
Situated just 10 minutes from the heart of Lisbon, 25 minutes from the international airport, 20 minutes from the historic Sintra, and 25 minutes from Cascais, Belas Club is perfectly positioned for residents to enjoy the best of Portugal. Whether it's the cultural attractions of Lisbon, the historic charm of Sintra, or the beach life of Cascais, everything is just a short drive away.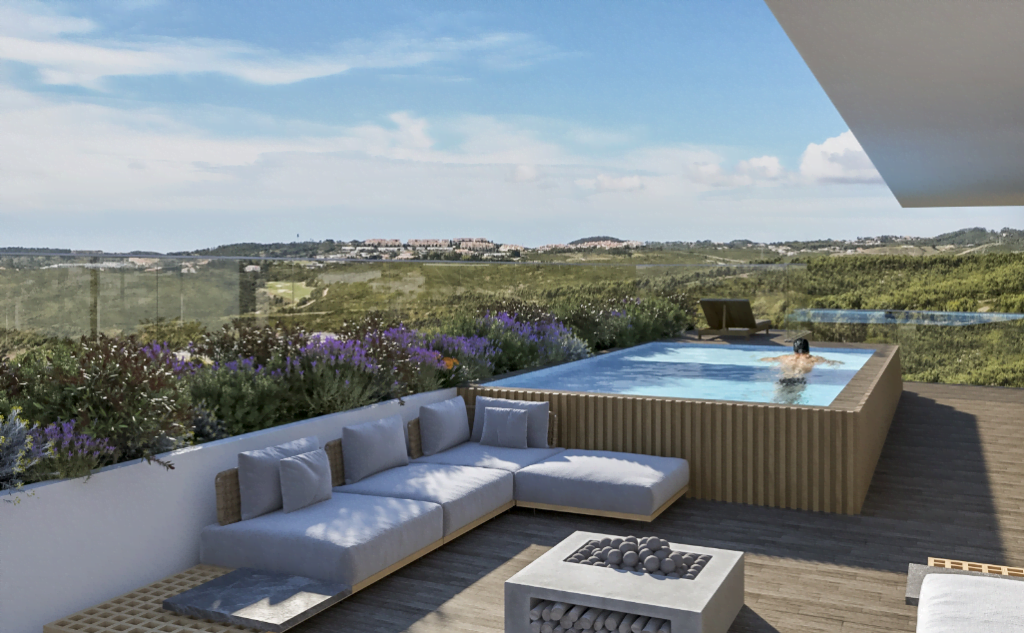 Conclusion
Belas Club de Campo represents an elevated approach to modern living. Its seamless integration with nature, combined with high-quality residences, excellent amenities, and a prime location, create a living experience that is both luxurious and harmonious. Residents of Belas Club have the unique opportunity to enjoy the peace and tranquility of forest living while remaining connected to the vibrant life of the surrounding cities.
Belas Club is more than a residential complex; it is a lifestyle, a community, and a sanctuary for those who appreciate nature, tranquility, and luxury. Experience a new standard of living at Belas Club de Campo, where nature and luxury live in perfect harmony.