In the world of luxury real estate, a new name is making waves. The Arta Villas, a cutting-edge residential development that masterfully merges the charm of historical heritage with the sleek allure of modern architecture. Paying tribute to Portuguese modernism, Arta stands as a testament to visionary architectural creativity. As construction progresses, there is an escalating buzz of excitement, with prices steadily on the rise.
This is the perfect time to take a closer look at the allure of Arta Villas.

Roca Estate
Inspired by the Past, Shaping the Future
Arta's vision is rooted in the respect for the past while being firmly focused on the future. Its architectural style, inspired by local historical heritage, has been reimagined through the lens of modernism. This design philosophy manifests in the villas' facades, which offer a unique blend of traditional and modern aesthetics.
Each villa boasts four bedrooms, complete with covered terraces that offer breathtaking views of the Serra de Sintra and the majestic Atlantic Ocean. The seamless blend of nature with architectural brilliance gives Arta Villas a distinctive edge in the realm of modern luxury living.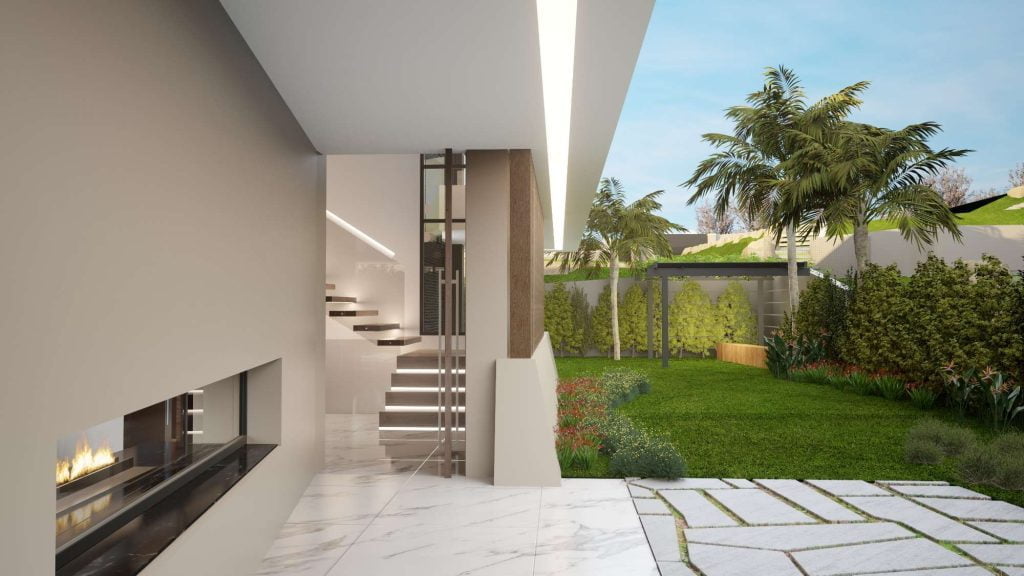 Refined Interiors, Lavish Amenities
Within each Arta Villa, the emphasis on modern luxury living is palpable. The ground floor hosts double living rooms, marked by high ceilings that enhance the sense of space and grandeur. The large open dining room, a home office, and an American kitchen are also situated on the ground floor, creating an open-plan living area that exudes comfort and elegance.
The interiors overlook expansive patios offering shaded lounges, a fire pit area, and lush green lawns, crafting a tranquil and relaxing outdoor living experience. Upstairs, the four spacious and welcoming bedrooms offer residents a private retreat where they can revel in the magnificent views.
Arta Villas leave no stone unturned when it comes to providing luxury amenities. Each villa comes with a private infinity pool, a rooftop BBQ, an outdoor kitchen, a jacuzzi, and 360º panoramic views, creating an indulgent oasis for residents to enjoy.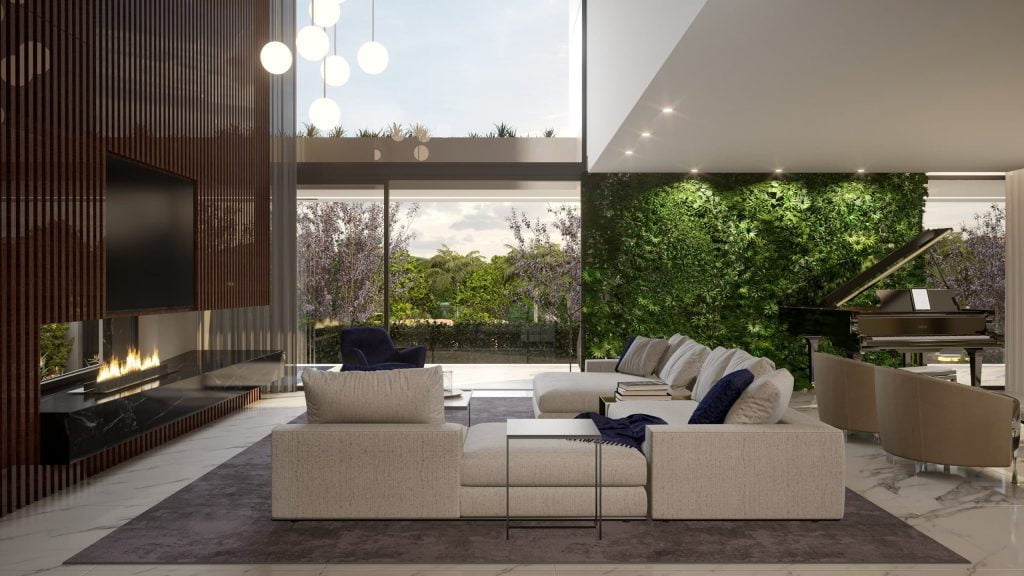 Prime Location
Strategically located in a 13,000 m2 oasis, Arta Villas marks the perfect intersection between Sintra and Cascais. Residents can enjoy the historical charm of Sintra, with its center just a five-minute drive away, or the vibrant beach life of Cascais and Estoril, located just seven minutes away.
A myriad of amenities and facilities are nearby, including shopping centers, golf resorts, prestigious schools like the American school Carlucci/TASIS, a riding center, a variety of restaurants, casinos, and the esteemed School of Business and Economics Nova in Carcavelos. Not to mention, the enticing surfing waves in Guincho are just a short distance away.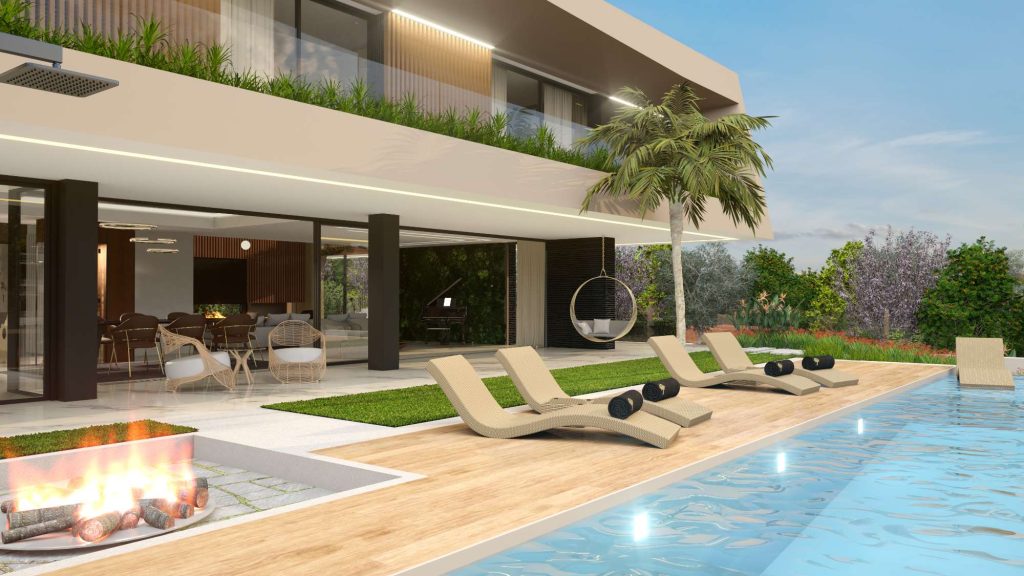 In Conclusion
Arta Villas brings a captivating blend of traditional heritage and modern aesthetics to life. The development pushes the boundaries of luxury living, offering a sophisticated lifestyle infused with modern comforts. Every detail, from the architectural design to the interior layout and amenities, has been carefully crafted to provide an unparalleled living experience.
With its strategic location, stunning views, and opulent amenities, Arta Villas sets a new standard for contemporary luxury living, promising residents a lifestyle that's steeped in elegance, comfort, and modernity. Secure your own slice of this architectural paradise before it's too late, because at Arta Villas, the future of luxury living has arrived.