Hey there, dear readers! We're thrilled to share with you our recent adventure at the "Real Estate in Portugal" exhibition, held at the stunning Park of Nations. We always enjoy a good opportunity to connect with industry colleagues, and this event did not disappoint! We left the exhibition with a great sense of camaraderie and a newfound appreciation for the innovation happening in our beloved real estate community.
Our day began with our enthusiastic team arriving at the Park of Nations, excited to explore the exhibition and learn from the best in the business. With countless booths showcasing different aspects of real estate in Portugal, it felt like we were in real estate heaven!
As we strolled through the exhibition, we caught up with old friends and made some new ones along the way. We were especially excited to see our construction partners shining bright with their innovative and energy-efficient projects. It's incredible to see how their hard work is revolutionizing the way we approach building homes in Portugal. They're transforming the market, and we couldn't be prouder to work with them.
One of the highlights of our visit was the fascinating seminars and workshops available to attendees. We had the pleasure of attending a discussion on the latest trends in energy-efficient construction, which gave us insights into the future of our industry. We're passionate about providing the best possible living spaces for our clients, so we soaked up as much information as we could to stay ahead of the curve.
We also enjoyed exploring the exhibition's interactive displays, which showcased everything from cutting-edge construction materials to state-of-the-art home automation systems. We even had the chance to experience virtual reality home tours that blew our minds! It's safe to say the future of real estate is looking brighter and more innovative than ever.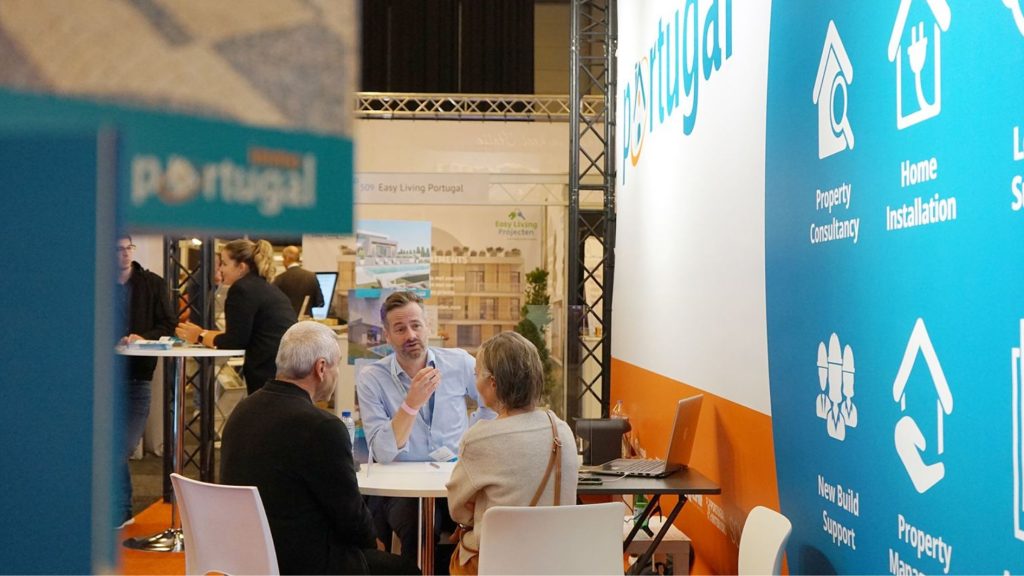 As the day came to a close, we said our goodbyes to our colleagues and newfound acquaintances, feeling grateful for the opportunity to be a part of such an amazing industry. The success of our construction partners at the exhibition reminded us that by working together, we can continue to push boundaries and deliver the best possible results for our clients.
If you're curious to learn more about our experience at the "Real Estate in Portugal" exhibition or have any questions about the innovative projects we discovered, feel free to get in touch with our friendly team at Roca Estate Agency. We're always here to chat and help you find the perfect home.
Until our next adventure, take care and happy house-hunting!