Getting a mortgage in Portugal is very common. Portuguese banks offer mortgages both to residents and non-residents of Portugal. There are many advantages to buying a property in Portugal. Some of these include the relatively low real estate prices and little to no restriction on foreigners acquiring property.
It is easy for foreigners to get a mortgage if they plan on buying a property in Portugal. Most local lenders are well acquainted with the process. People can get mortgages for all real estate types, including residential, commercial, industrial, etc. Whether you're buying a home, a shop, or a restaurant, you can leverage your investment for 25 to 30 years with competitively low-interest rates.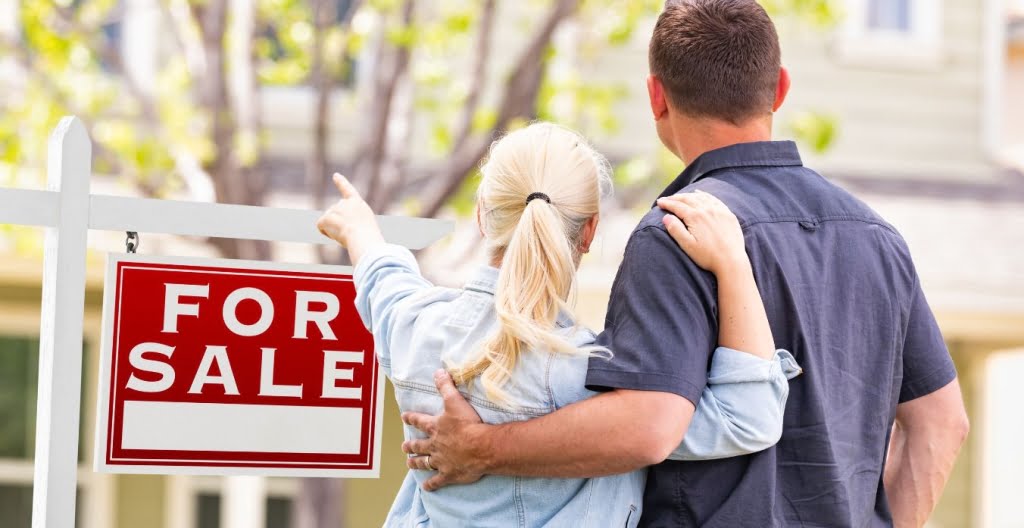 When to start applying for a Portuguese mortgage
It is best to start applying for a mortgage in Portugal as early as possible on your property acquisition journey. You do not necessarily have to have decided on the property you will acquire. Starting early will prepare you for how much the down payment and other terms will be. This way, you can find out if you can afford the prospective properties or not.
Types of Mortgages in Portugal
There are two types of repayment options, one being a fixed rate and the other one being a variable rate.
Fixed-rate mortgage
Fixed-rate mortgages help borrowers pay the mortgage at a constant rate for a certain period. This period can be either one year or can be extended for as long as 30 years. If it is for the short term, it will convert into a variable-rate mortgage. The advantage of the fixed-rate mortgage is that it protects you from fluctuations in a bank's rate and the European base rate. On the other hand, if you decide to repay early, you may have to pay a fine on the repaid capital.
Variable-rate mortgage
This is the most common type of mortgage. In Portugal, variable-rate mortgages start at a rate of 3.3% yearly when the loan-to-value ratio is 30%. As an alternative to this, the fixed rate is 4.1% (up to 5 years) when the loan-to-value ratio is up to 70%.
With this type of mortgage, you can end up paying different monthly amounts, depending on the interest rate. It may last as long as thirty years for most non-residents of Portugal. When you decide on early repayment, you will be charged on the repaid capital (0.5%) for the variable-rate mortgage.
The Variable mortgage rate in Portugal is indexed to the EURIBOR (a basic interest rate reference used to set the interest rates Portugal has on home loans).
The Minimum Deposit and Loan-to-Value Ratio
For non-residents in Portugal, the minimum deposit for a mortgage is 30%, and the maximum loan-to-value ratio is 70% of the purchase price. Most banks offer loans of up to 65%-75% of the property value or the sale price. In some cases, for fiscal residents, it is possible to borrow up to 85%-90% of the same price.
Required Documents to Apply for a Mortgage in Portugal
Portuguese lenders require a list of documents for the application for mortgages. In addition to the necessary documentation, you will be asked to present a few more documents depending on your employment status. You can see the required documents below:
Copy of passport
Portuguese tax number (NIF)
Proof of income
Personal bank statements for the last three months (including the incoming and outgoing capital)
Proof of address (i.e., recent utility bill)
Recent mortgage statement
Proof of saving or investment accounts
Bank reference letter
Purchase commitment or sales contract (of the property)
When employed:
Last year's tax returns
Payslips for the last three months
Reference letter from your employer (a letter including the information about how long you've been working in the company, how much your gross annual salary is, and other incomes such as bonuses and so on)
When self-employed (when you hold at least a 20% share in a limited company):
Last year's tax returns
Business bank statements for the last three months
Three years of company profit & loss and balance sheet
Other income:
Proof of pension income for the last three months
Copy of tenancy agreement for rental properties
The last three months' statements showing rent received
Copy of investment certificates
In addition to these, the bank may require other necessary documents according to an assessment of the level of risk.
The Application Process
The first thing to do is to get in contact with a bank or a mortgage broker. After the initial assessment, you can follow the steps below:
Mortgage Quote
After the initial assessment, you receive a full quote within one to two days. There will be a charge for the formal quote.
Submit The Application Forms
You must complete a relevant application form after you receive the formal quote. Then you submit other necessary additional documents.
Mortgage Offer
If they approve the mortgage, you will receive an offer. Then your broker approves the offer and its conditions. They also help you with the rest of this procedure.
Valuation Report
The bank will prepare a valuation of the property. Details will be approved if the valuation amount is at least the purchase price and there is no legal issue about the property.
Arrangements for Completion
You must transfer the funds to the appropriate account before the date of completion. When it is proven that you have available funds, your lender will arrange the mortgage application. After this, the completion date will become certain.
Completion
You sign the property and mortgage deeds before the related Portuguese notary. You pay the related fees and taxes. After this, you will become the official owner of the property.
What Are the Fees Related to the Mortgage Application in Portugal?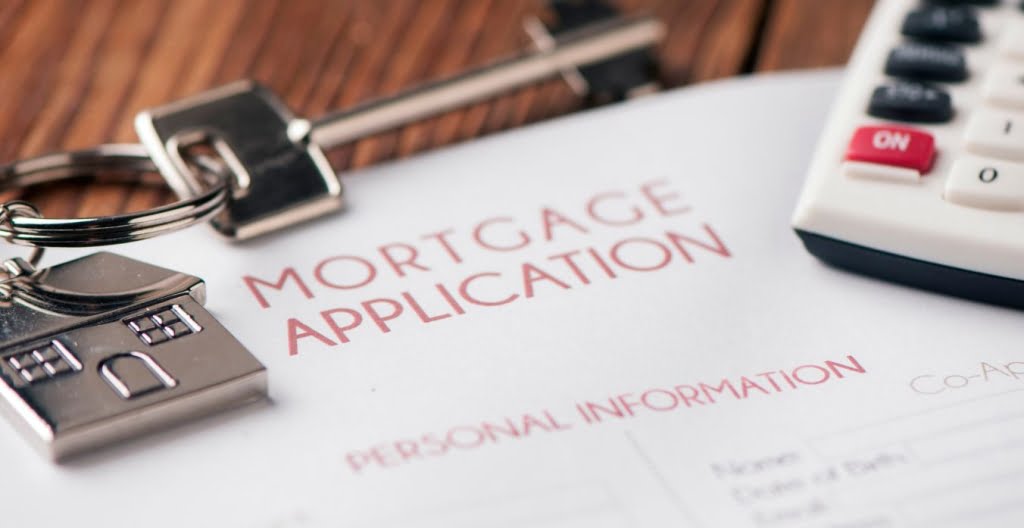 Mortgage Processing Fees
The mortgage processing fees when buying property in Portugal may vary depending on the specific circumstances of the mortgage and the lender involved. However, here are some of the common fees that buyers may encounter:
Bank appraisal fee: The bank will typically require an appraisal of the property before approving a mortgage. The appraisal fee can range from a few hundred to a few thousand euros, depending on the size and complexity of the property.
Mortgage arrangement fee: The mortgage lender may charge a fee for arranging the mortgage. This fee can be a fixed amount or a percentage of the mortgage amount, and may range from a few hundred to a few thousand euros.
Mortgage registration fee: When a mortgage is registered with the Land Registry, a fee is charged. This fee is typically a percentage of the mortgage amount and may range from 0.5% to 1%.
Lawyer Fee
The lawyer fee when applying for a mortgage in Portugal can vary depending on several factors, such as the complexity of the mortgage application, the type of property being purchased, and the lawyer's experience and hourly rate.
Typically, a lawyer's fee for handling a mortgage application in Portugal can range from a few hundred to a few thousand euros. It's best to contact a lawyer directly to get an estimate of their fees and to discuss the details of your particular case.
Notary Fees
The notary fees when buying property in Portugal depend on the value of the property being purchased, as well as other factors such as the complexity of the transaction and the location of the notary. Generally, notary fees in Portugal are set as a percentage of the property's value.
The current notary fees for property transactions in Portugal are as follows:
For property transactions up to € 100,000, the notary fees are 1.5% of the purchase price, with a minimum fee of € 75.
For property transactions between € 100,000 and € 250,000, the notary fees are 1.25% of the purchase price.
For property transactions between € 250,000 and € 500,000, the notary fees are 1% of the purchase price.
For property transactions between € 500,000 and € 1,000,000, the notary fees are 0.75% of the purchase price.
For property transactions over € 1,000,000, the notary fees are negotiable between the parties involved.
It's important to note that these fees are subject to value-added tax (VAT) at the standard rate of 23%. Additionally, there may be other fees and taxes associated with buying property in Portugal, such as stamp duty and transfer tax.
Stamp Duty (IMI)
In Portugal, there is a stamp duty tax on mortgages when buying property. The stamp duty tax is a one-time tax paid by the borrower and is based on the amount of the mortgage loan.
As of March 2023, the stamp duty tax rate for mortgages in Portugal is 0.6% of the mortgage loan amount. This means that if you take out a mortgage loan for €100,000, you will have to pay €600 in stamp duty tax.
It is important to note that stamp duty tax rates can change over time, so it is always best to consult with a local tax expert or a qualified real estate professional for the most up-to-date information.
FAQ
What are the lending criteria for a mortgage in Portugal?
Usually, the banks analyze your financial position and the property's valuation.
Which documents are accepted as proof of income?
When applying for a mortgage, foreign investors can prove their income with documents such as rental income, dividend payments, salary income, investment income, and pension income. These incomes are proven via payslips or pension slips, tax returns, and bank statements.
Is it possible to take out a mortgage for business purposes in Portugal?
Yes, if you plan to buy a property such as a restaurant or a shop for business purposes, you can take out a mortgage. The maximum mortgage you can take is 50% of the price or the valuation if the valuation is lower.
Can retirees take out a mortgage in Portugal?
Yes, if the retiree has a regular pension income.
Are there mortgages for construction?
Yes, there are. You can take around 50%-60% of the total cost of land and construction. However, it is best to consult a mortgage broker if you plan to apply for this kind of mortgage.
What is the cost of buying a house in Portugal?
Below are the taxes and other fees you need to pay when you undertake a home loan:
Property tax (IMT) : Varies between 2% and 8%.
Stamp Duty Tax (IMI): 0.8% of the price of the property
Notary, registry, and tax office fees for property deeds: €1,200
Estimate of legal fees: €1,800
What is the age limit to take out a mortgage?
Most of the banks offer mortgages to borrowers aged up to 70 years. However, some banks accept individuals aged up to 80.
What is the loan term for residents and non-residents?
For residents, the banks offer terms up to 50 years, while for non-residents, the duration is up to 30 years.
Is it necessary to have life insurance while signing a mortgage loan?
Yes, you must contract life insurance when you sign a mortgage loan. Sometimes, some banks require home insurance as well.
What is EURIBOR?
Euro Interbank Offer Rate (EURIBOR) is basically a reference rate that eurozone banks use. It is based on average interest rates. Mortgage rates in Portugal also depend on this.