In the first quarter of 2022, US investment more than tripled compared to the same period in 2021. With an investment of 25.1M euros in the first three months of 2022, the U.S.A. is now the number one country investing in Portugal.
I can hear American accents everywhere – whether I'm walking on the street or browsing online. There are Facebook groups for people to connect with others from the United States and Meetup groups that help provide get-togethers among those who relocated to Portugal. These types of clubs cater specifically to an American audience considering they relocated halfway across the world.
Expats are welcomed by Portuguese and international communities in the country. It is an easy place to make friends due to a quarter of the population being international. However, it is quite easy to get around now that there is less of a population than in California.
Portugal has some of the sunniest days in any country, with an average of 300 sunny days each year. However, this number varies by region.
In Portugal, Porto is a colder and cloudier city and is very similar to San Francisco in these terms. Outside Porto are vineyards that surpass Napa, with breathtaking views and endless miles of habitat. The region in which the vineyards totes award-winning wines.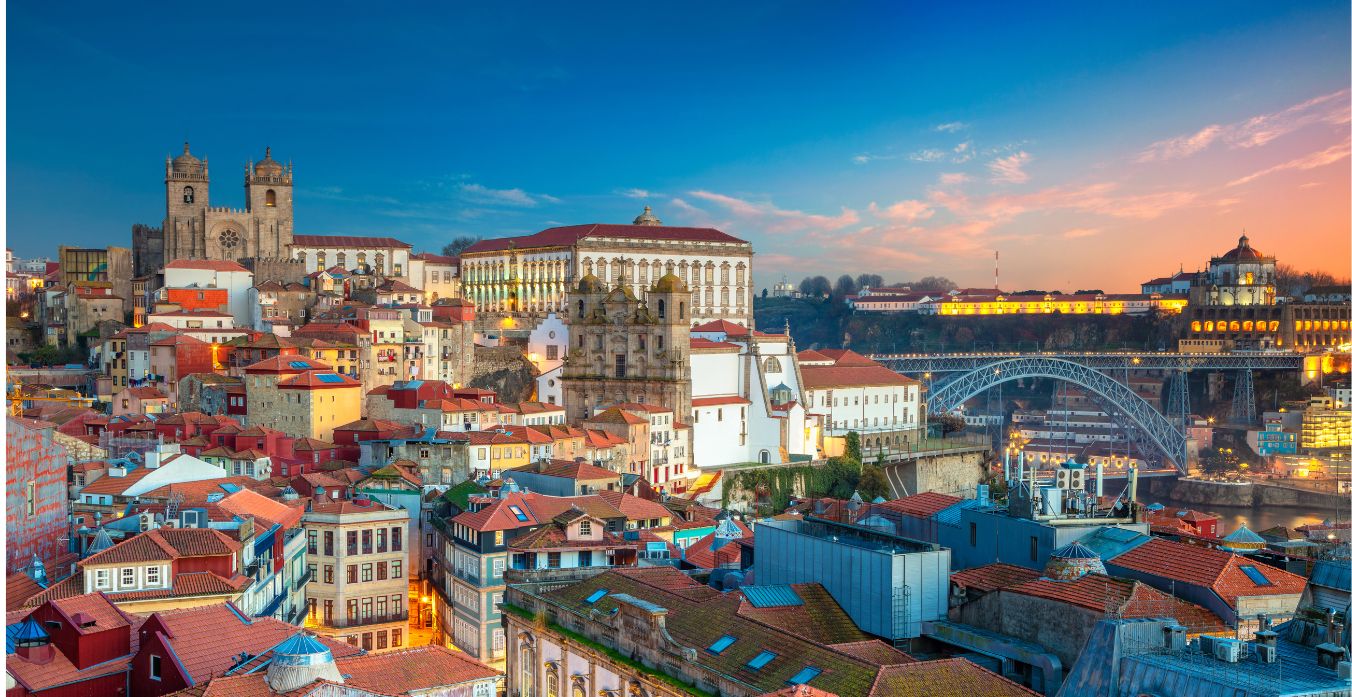 The climate is warmer in the south of Portugal, and there are many surfers. Ericeira and Nazare have world-record-breaking waves and offer a relaxed vibe that's only an hour or an hour and a half away from Lisbon.
Lisbon is a culturally rich, inviting city amid an economic boom. If you move there, you will love it.
The Portuguese city of Lisbon has a fantastic cosmopolitan setting, with European history making it perfect for Americans. Life in Lisbon can best be explored by taking trips along the river Tagus, which is very popular with local residents.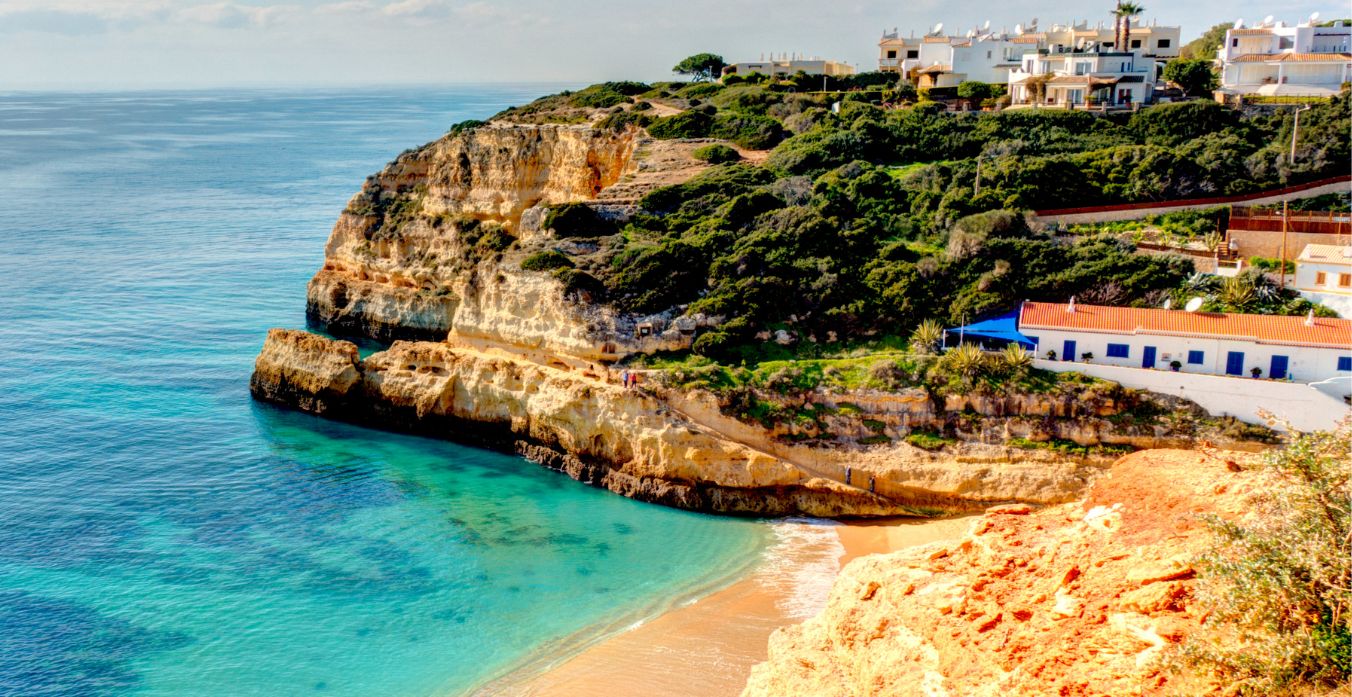 Ian Fleming was enamored by the mysterious and gorgeous villages that are only fifteen kilometers from Lisbon, Cascais, and Estoril. Ian strongly believed these two towns were the perfect spot for German and British spies before WWII. Fleming's first novel Casino Royale was modeled after his experience at a casino in Cascais called Palacio Estoril; it's based on the sophisticated charm of the area that remains one of the most popular national features. The nearby coast is lined with restaurants and bars for people to enjoy sunsets, sports, or even just to hang out.
Along the beach, when you travel south, better beaches keep coming. Comporta is a new Palm Springs that has a Portuguese twist. It was developed by international companies such as Discovery Land Company and Vanguard Properties. The region has attracted many rich people who are tempted by the environment and foreigners' appreciation of it. This region has drawn celebrities like Christian Louboutin, Philippe Starck, George Clooney, Jeff Bezos, Christiano Ronaldo, and other trendsetters because they adore its natural surroundings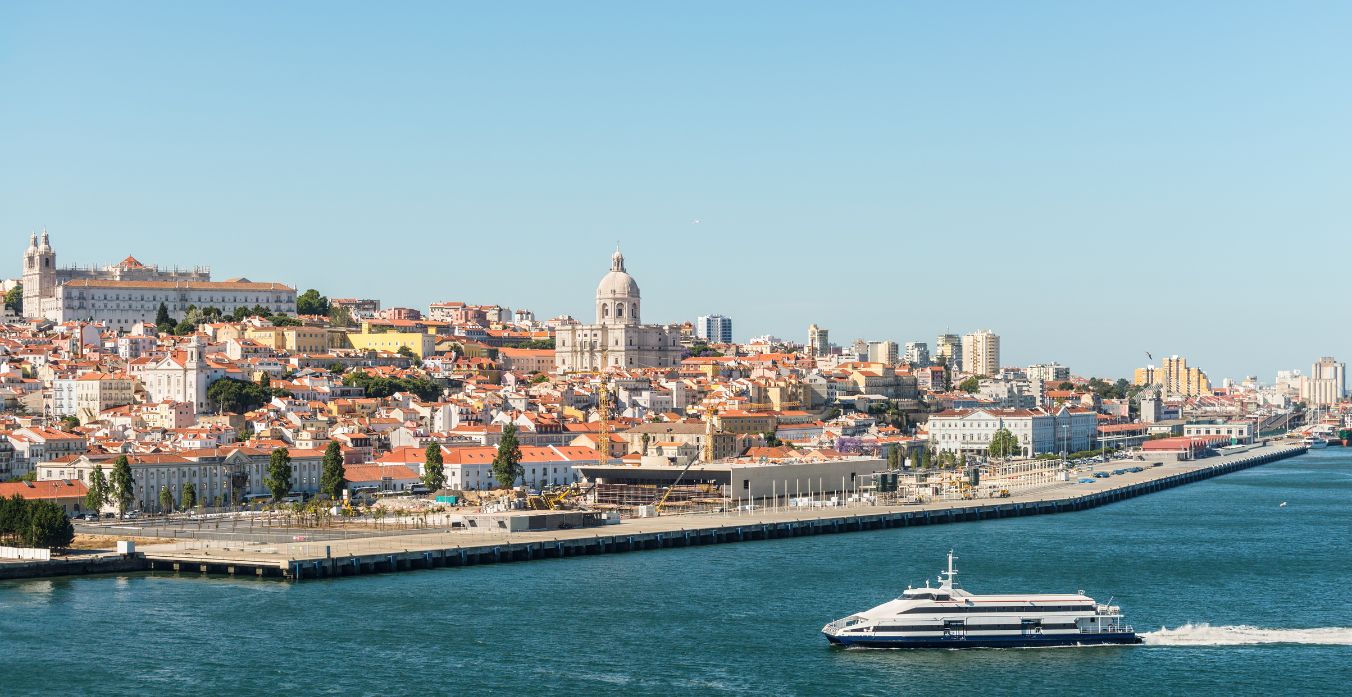 The Algarve, about 170 kilometers from Lisbon, is Portugal's southernmost region and is known for its magnificent Atlantic beaches and jaw dropping Benagil cliffs. Fishing villages on cliffs overlooking sandy coves were transformed in the 1960s and are now lined with villas, hotels, bars, and restaurants. The sunny shores of the Algarve are great for all types of travelers, those seeking the hot nightlife in Lagos or those desiring secluded stays in Sagres. The fabulous beaches, thermal springs, and miles of limestone caves and grottoes make the Algarve one of Portugal's most sought-after locations.
There is so much more to see and do in this country. Portugal has many coastal highlights, but they also have other destinations worth exploring. When you move to Portugal, it's a small country, so it's easy to get around, and the 10-year tax benefit program is spurring growth faster than a wildfire in California. With all of that growth, tourism and real estate are booming.
If you want to buy a newly constructed property in Cascais, Estoril, or greater Lisbon – RocaEstate is here to help!
Yes, we know how to find a great deal for you – we'll search all around the area and get the result you're looking for!
Fill free to reach us by texting +351 913 471 797