In today's world, where the real estate market is becoming increasingly complex and dynamic, the interaction between real estate specialists and legal professionals plays a pivotal role. This partnership not only ensures the legality and transparency of real estate transactions but also creates conditions for their successful completion. In this context, Roca Estate acts as a leading participant in the Portuguese real estate market, providing comprehensive support and consultations at every stage of the buying or selling process.
Roca Estate is not just a premium real estate agency specializing in property sales. We also assist investors in navigating and leveraging profitable investment opportunities by providing profound market knowledge and extensive experience to identify top-tier properties promising high returns. We accompany investors through every step of the process, offering personalized strategies that help maximize profitability and minimize risks.
Beneficial Partnership: Win-Win Strategy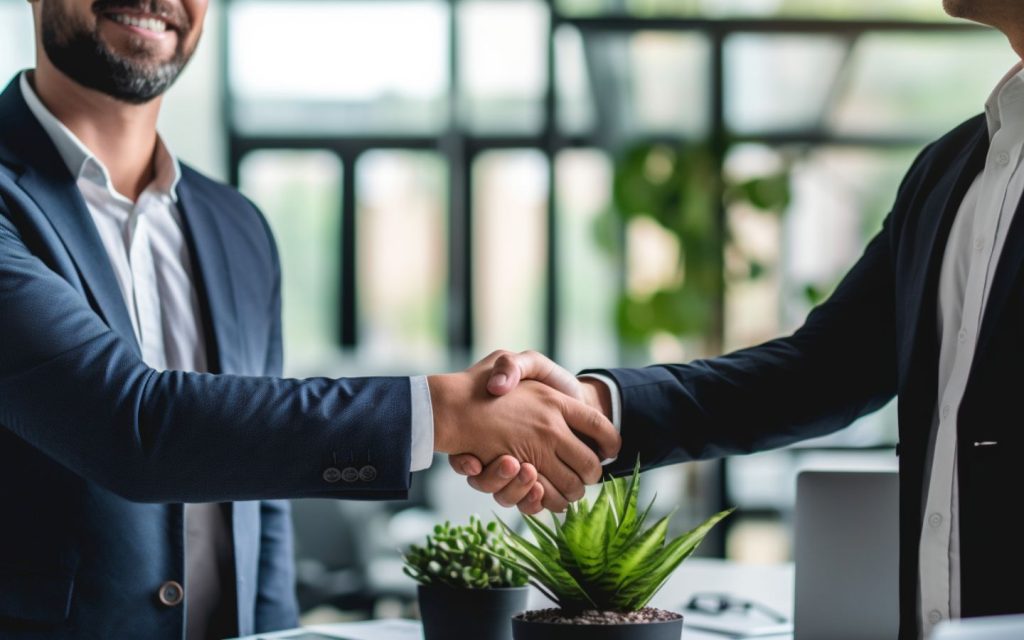 In the realm of real estate, where every transaction is associated with numerous legal aspects and potential risks, the role of lawyers becomes absolutely integral. Legal professionals provide the necessary legal protection and support, which are critically important for the successful completion of any property buying or selling transaction.
Ensuring Legal Purity: Lawyers conduct thorough checks of all legal documents related to the property to ensure its legal purity and avoid potential legal issues in the future.
Transaction Support: Legal support at every stage of the transaction ensures that all legal and procedural aspects are adhered to, and the rights and interests of all parties are protected.
Dispute Resolution: In case of legal disputes or discrepancies, lawyers provide the necessary legal support and consultations aimed at resolving all issues amicably.
Consultations and Advice: Legal professionals offer valuable advice and consultations on all legal matters related to buying or selling real estate, helping clients make the right decisions.
The importance of legal support in the process of buying and selling real estate cannot be overstated. It not only minimizes risks and ensures the protection of client's interests but also contributes to creating a favorable and trustful business environment. The mutually beneficial partnership between real estate specialists and legal professionals lays the foundation for the successful and sustainable development of the real estate market, where the interests of all parties are respected and protected.
The Role of Roca Estate in the Investment Process
Roca Estate holds a central position in the investment process, providing investors not only with an extensive portfolio of real estate properties but also with comprehensive services aimed at ensuring the success of each transaction. We understand that every investor has unique requirements and goals, and we strive to provide personalized solutions that meet the individual needs of our clients.
Services for Investors:
Market Analysis: We provide in-depth research and market analysis so our clients can make informed investment decisions.
Property Selection: Our team of experts meticulously selects real estate properties that offer the best investment opportunities.
Legal Support: We provide complete legal support at all stages of the transaction, from initial consultation to deal completion.
Financial Planning: We assist in developing optimal financial strategies and structures, ensuring the maximum return on investments.
Local Experience and Market Knowledge:
The importance of local experience and market knowledge cannot be overstated. Roca Estate possesses a deep understanding of the Portuguese real estate market, allowing us to identify the most promising and profitable investment opportunities. We provide our clients with up-to-date and accurate information about the market, trends, and opportunities so that they can make well-informed decisions and maximize their investment returns.
At Roca Estate, we strive to create mutually beneficial partnerships with our clients, providing them with all the necessary resources and support to achieve their investment goals. We take pride in our role in ensuring a successful and efficient investment process and continually aim to exceed our client's expectations.
Advantages of the Portuguese Real Estate Market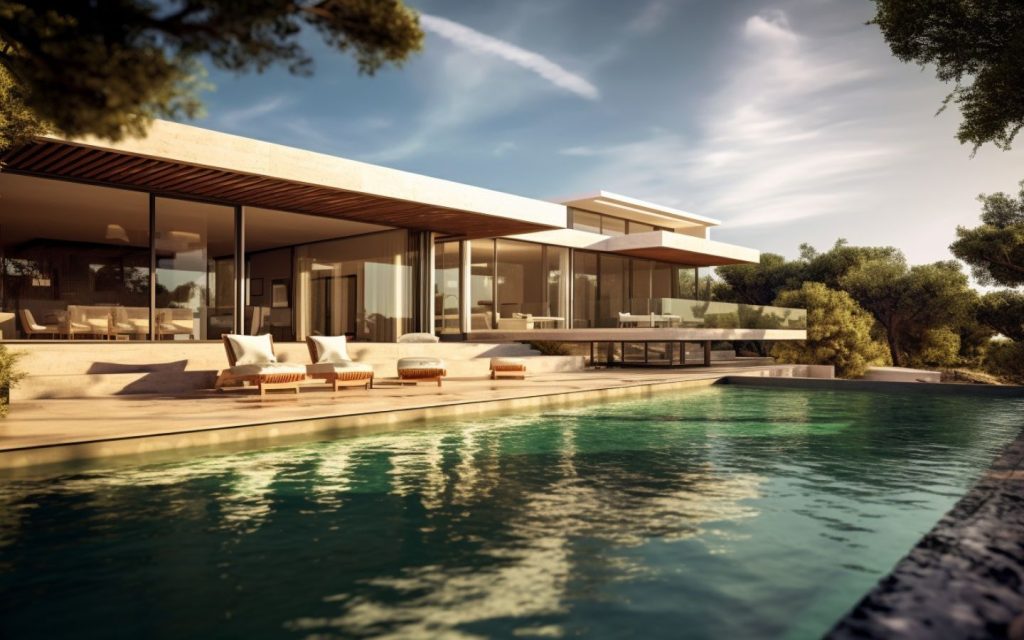 The Portuguese real estate market attracts global investors due to its stability, dynamism, and high profitability. Since 2010, the value of real estate in Portugal has increased by 75%, confirming the benefit of investing in this sector. Investors also have the opportunity to earn from renting out properties, yielding 5 — 10% annually.
Golden Visa Program:
Portugal offers the Golden Visa program, allowing foreign investors to obtain residency through property purchase. This program provides various investment options, starting from €280,000 for properties over 30 years old requiring restoration in low-density areas.
Favorable Tax Regime:
Property owners in Portugal enjoy several tax benefits, including low rental income tax rates and the ability to avoid double taxation thanks to numerous tax agreements between Portugal and other countries.
Attractiveness to Investors:
Stability and Security: Portugal is known for its stability, safety, and warm climate, making it an ideal place for living and investing.
Asset Liquidity: Investing in Portuguese real estate is an opportunity to acquire a liquid asset, the sale of which will be profitable.
Value Growth: Property values are growing on average by 6% per year, and the price per square meter is growing by 2% each quarter.
The Portuguese real estate market offers unique opportunities for global investors, combining stability, high profitability, and attractive living conditions. The Golden Visa program and favorable tax regime make Portugal even more appealing to investors from around the world.
Why Choose Roca Estate?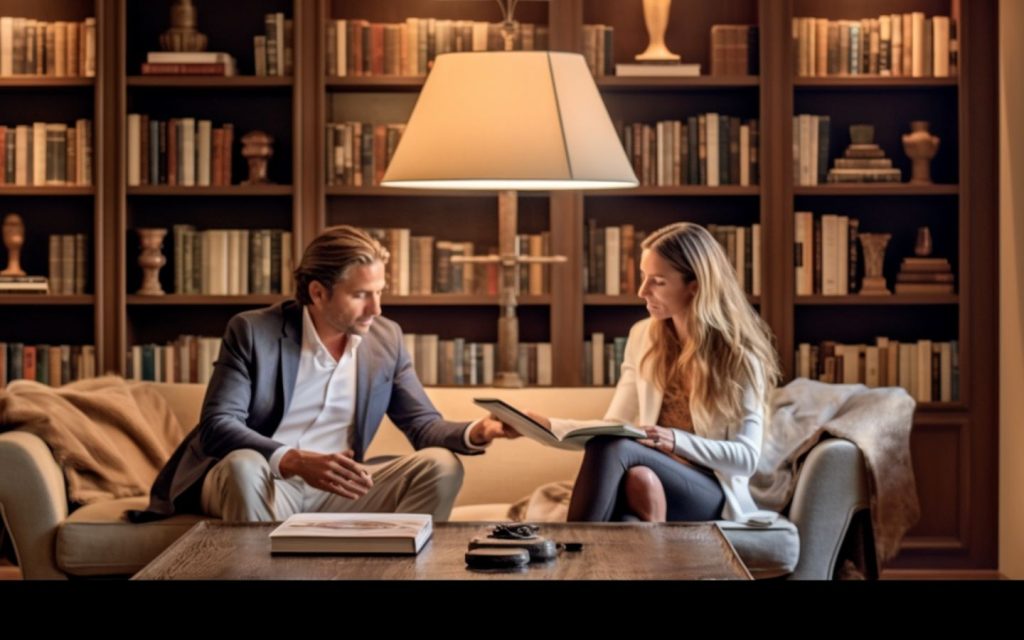 Choosing Roca Estate is choosing reliability, transparency, and professionalism. Here are a few reasons why clients choose us:
Transparency: We provide all necessary information about the property, the purchasing process, and additional expenses so our clients can make informed decisions.
Client-Oriented: We always put the interests of our clients first. Our agents are ready to answer all your questions and provide professional consultation.
Local Experience: Our team has profound knowledge of the Portuguese real estate market. We will help you find the ideal property that matches your preferences and budget.
Client Support: We offer full support at every stage of the purchasing process, from property search to legal transaction support.
High Level of Service: Our clients' reviews attest to the high level of our services and our commitment to the principles of honesty and openness.
Wide Range of Properties: We offer a wide range of properties in various regions of Portugal, from apartments in Lisbon to villas in Algarve.
By choosing Roca Estate, you are choosing a reliable partner in the form of experienced professionals ready to assist you in making a successful transaction
How to Start the Investment Process with Roca Estate
Investing in real estate with Roca Estate is a straightforward and transparent process. Here is a step-by-step guide to help you get started:
Step 1: Define Your Needs
Contact our consultants to discuss your investment goals, preferences, and budget.
Step 2: Property Selection
Based on your needs, we will propose suitable real estate options that match your criteria.
Step 3: Exploration Tour
Arrange a visit to the selected properties for acquaintance and final decision-making.
Step 4: Legal Support
Our legal partners will provide you with all the necessary legal support and consultations regarding the transaction.
Step 5: Closing the Deal
Once all details are clarified, you can close the deal and become the owner of the selected real estate property.
Step 6: After-Sales Service
We will provide you with full support after the purchase, including property management if needed.
Additional Services:
Investment Consultations: Receive professional advice from our real estate investment experts.
Property Evaluation: We will evaluate potential properties to help you make an informed decision.
Financing Support: We will assist you in finding optimal financing conditions for property purchases.
Conclusion
The mutually beneficial partnership between real estate specialists and legal professionals plays a key role in creating a stable and favorable investment climate. This collaboration ensures the legal integrity and security of transactions, allowing investors to confidently invest their funds in real estate.
Roca Estate stands at the center of this partnership, providing clients not only with outstanding real estate options but also with comprehensive support at every stage of the investment process. We ensure transparency, professionalism, and local knowledge necessary for successful investments in Portuguese real estate.
Start Your Investment Journey with Roca Estate!
If you are looking for real estate investment opportunities in Portugal and need professional consultation and support, Roca Estate is ready to be your reliable partner. Contact us to start your journey to successful and profitable investments in one of the most attractive regions of Europe.