Welcome to Blue Villas, where the horizon is an endless canvas of possibilities, and contemporary living meets serene natural beauty. Developed by Santo, Blue Villas is a private condominium that offers a luxurious living experience amidst the enchanting surroundings of São Pedro do Estoril, Portugal.
Complex Name: Blue Villas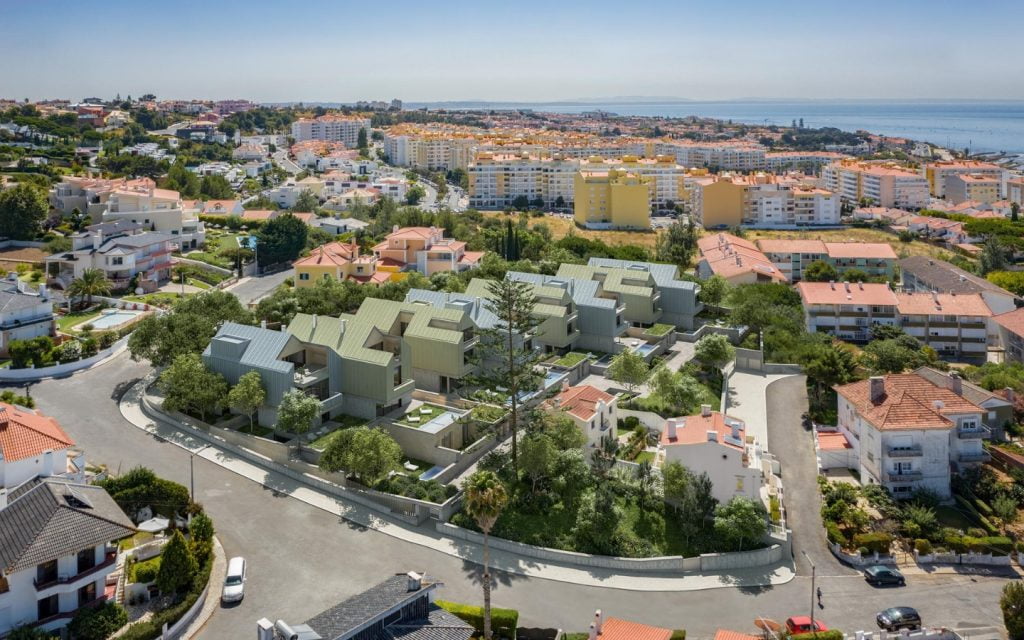 Information about Developer
Santo
Santo, the developer behind Blue Villas, is renowned for its commitment to creating spaces that resonate with luxury, innovation, and sustainability. Their vision is vividly brought to life in Blue Villas, where each fraction of the space is meticulously crafted to ensure residents experience the epitome of modern living in a setting that is both tranquil and captivating.
Year of Construction: 2025
Location
City: São Pedro do Estoril, Portugal
---
Surrounding Area
Blue Villas boasts a prime location in São Pedro do Estoril, a place known for its prestigious history and cultural richness. The complex is conveniently located minutes away from the beach, offering residents easy access to a plethora of leisure facilities, including international schools, golf courses, and a race track. The excellent road and transport network ensures seamless connectivity, making Blue Villas a perfect abode for those seeking a harmonious blend of luxury and convenience.
Complex Description
Designed by ARX Arquitetos, Blue Villas is a masterpiece of architectural brilliance. The condominium comprises 10 fractions separated into four independent volumes, each designed to offer a unique living experience. The contemporary design of the villas seamlessly blends with the natural surroundings, inviting the horizon to unveil its beauty in a space where peace and security reign supreme.
Amenities and Services
Types of Houses
Blue Villas offers a range of housing options, including six villas with private pools and gardens, and four apartments, two of which come with private pools and gardens. The villas feature four bedrooms, while the apartments offer three bedrooms, each designed to provide a luxurious living experience.
Indoor Area: The apartments range in size from 232m² to 241m², and villas range in size from 352m² to 365m².
Outdoor Area: The apartment's outdoor area ranges in size from 178m² to 269m², and the villa's outdoor area ranges in size from 312m² to 487m².
Pricing
The price of housing starts from 1,595,000EUR and reaches up to 2,950,000EUR depending on the area.
Blue Villas is more than just a residential complex, it is a sanctuary where the elegance of modern architecture meets the tranquility of nature, offering residents a chance to experience the best of both worlds in the heart of São Pedro do Estoril, Portugal.
---
Agent Contact Form
CONTACT
Leave your request and we'll contact you in the next 24 hours