Alma Gardens is not just another residential development. Instead, it's a unique revolution in contemporary housing, merging quality, elegance, and innovation with a strong sense of community, creating a living space that goes beyond the conventional. This masterpiece of modernity offers a lifestyle that balances the vibrancy of urban living with the tranquility of nature, nestled between the lush expanses of Jamor and Monsanto Park, in the serene precincts of Miraflores.
A Harmony of Space and Style
Alma Gardens is an avant-garde ensemble of four low-rise buildings, each no taller than four floors. Despite being in a bustling city, this strategic architecture guarantees unobstructed views of the Tejo River and the ocean, offering residents an experience that is as much about aesthetics as it is about comfort.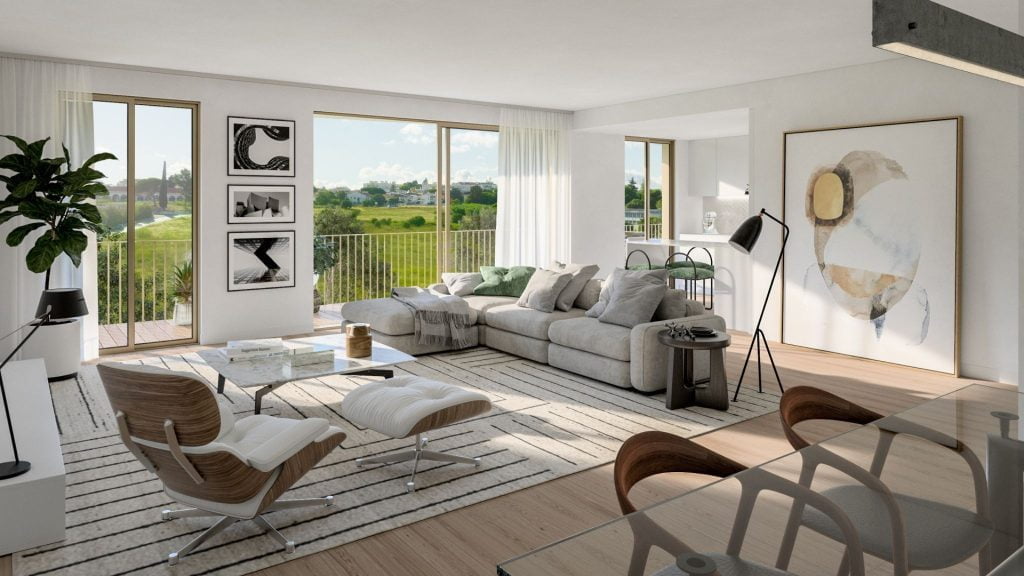 Every building in Alma Gardens houses between 27 and 36 apartments, ranging from one to four-bedroom configurations (T1 to T4). These 126 units have been meticulously designed to provide ample space, natural light, and seamless connectivity between living and dining areas. The modern, open-plan kitchens are fully equipped and flow onto expansive balconies, perfect for a morning coffee or a relaxed evening meal. Suites feature built-in wardrobes, contributing to a minimalist aesthetic while optimizing space usage.
Redefining Rooftop Luxury
Perhaps what sets Alma Gardens apart from any other development is the remarkable use of its rooftops. Each building in the complex boasts a large rooftop area, fostering a community atmosphere while providing breathtaking views. The roofs are split into zones, hosting an adult pool, a children's pool, leisure spaces, and a fully-equipped fitness center. They effectively transform into exclusive sky-high retreats, offering a unique blend of recreation, relaxation, and socialization under the open skies.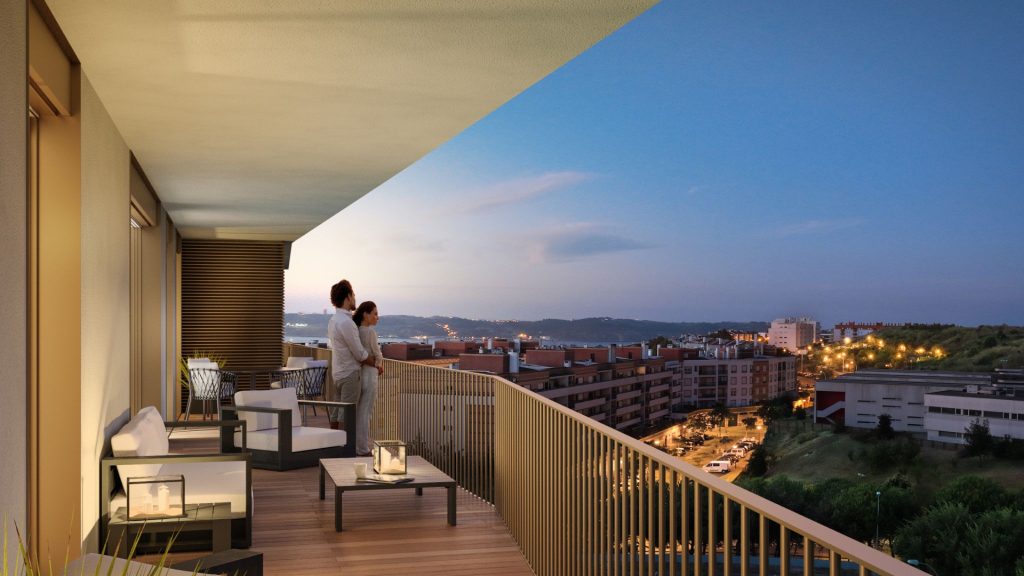 Engaging with Nature
Nestled in the peaceful locale of Miraflores, the complex lies within easy reach of both Jamor and Monsanto park, allowing residents to indulge in a host of outdoor activities, from cycling and jogging to bird watching and picnics. The serene and green surrounding environment makes Alma Gardens a sanctuary within the city, blending urban conveniences with a strong touch of nature.
Conclusion
Alma Gardens redefines modern living by pushing the boundaries of innovation and design. It's not just about housing; it's about creating a community, fostering connections, and enabling a lifestyle that's defined by balance. From its strategic location and unique architecture to its unrivaled amenities and strong focus on community and outdoor living, Alma Gardens stands out as an exciting and desirable new living space. It's not just about where you live—it's about how you live, and Alma Gardens is set to set a new standard.