If you're seeking a smart, secure, and high-return real estate investment opportunity, then look no further. Today, we're going to spotlight a newly constructed residential building that is not only perfectly located in a prime area but is also primed for substantial returns on your investment. Located in Parede, Portugal, this modern property is an unmissable investment opportunity that could yield anywhere from 6% to 10% annually.
An Overview of the Area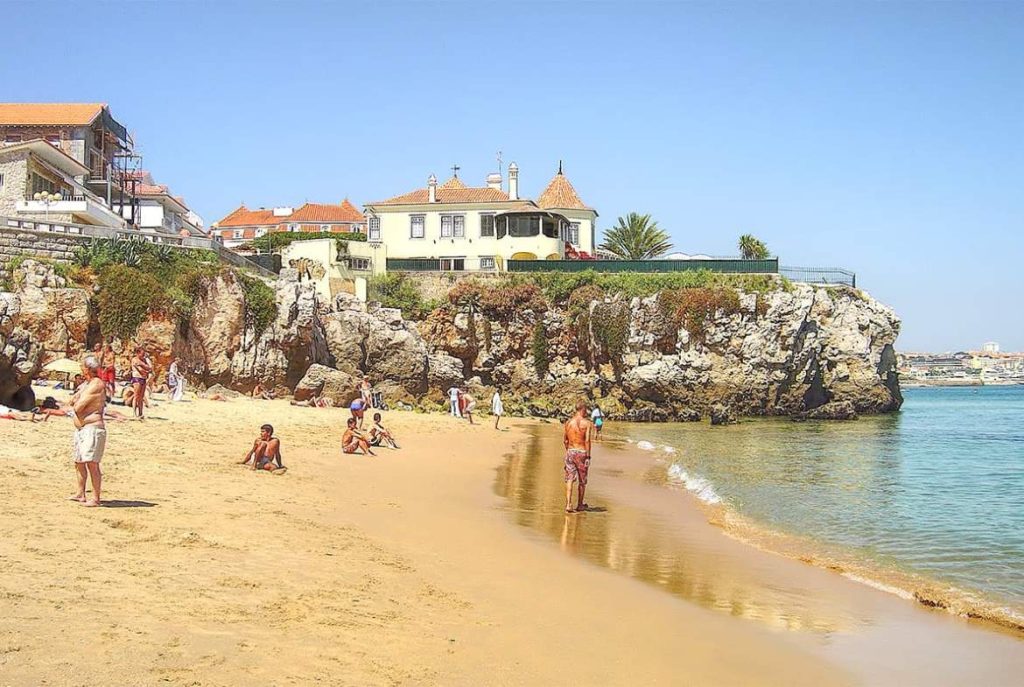 Located in the heart of Parede, a highly sought-after city known for its stunning beaches and vibrant culture, the "Casa do Limão" residential building is conveniently located within a community that is bustling with amenities. A mere five-minute walk will take you to the local train station, making it an easy commute for residents. Equally close are supermarkets and a variety of retail stores catering to every possible need. Plus, the golden sands of the local beach are just a short, leisurely 10-minute stroll away, making it an ideal location for residents who value quality lifestyle and convenience.
Why is Casa do Limão a good investment?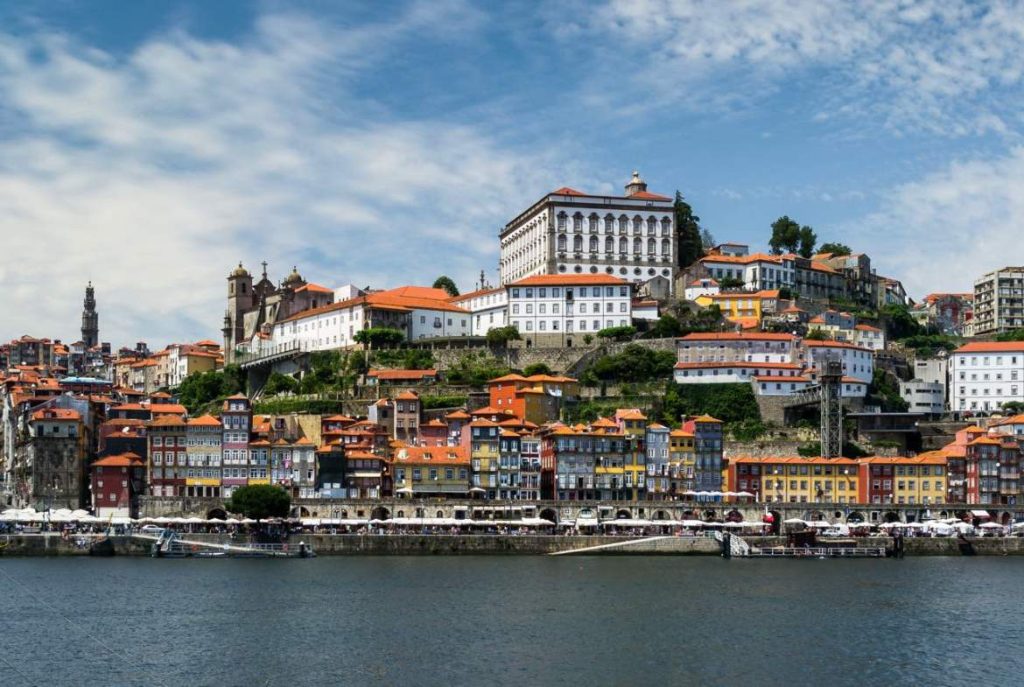 The robust demand for rental properties in Parede guarantees a high return on investment. Depending on whether you adopt a short-term or long-term rental strategy, you could enjoy yearly yields between 6% and 10%. This is a remarkable return rate that is challenging to find in many other real estate markets. Furthermore, the high demand for quality rentals ensures that the occupancy rates will remain high, providing a steady and reliable income stream.
Moreover, the Parede area is continually appreciating in value due to its ever-increasing popularity. As such, an investment in "Casa do Limão" isn't just about the annual returns; it's also about the potential for significant capital appreciation.
Don't wait to buy real estate. Buy real estate and wait.

Will Rogers, American actor, cowboy, columnist, and social commentator.
Casa do Limão features and offers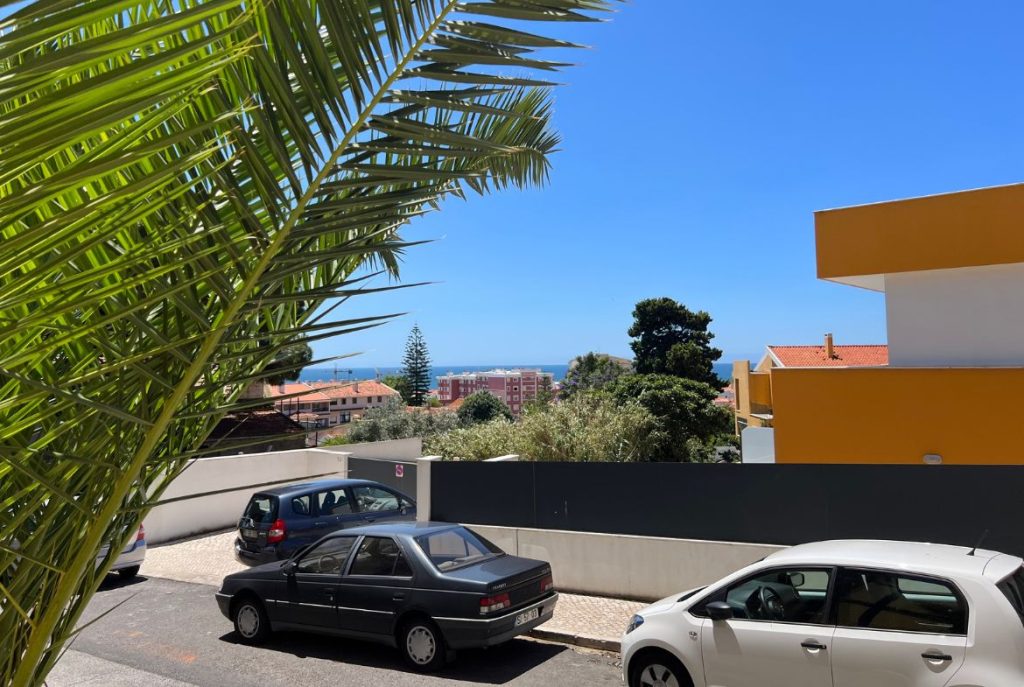 What really sets Casa do Limão apart is the combination of style and high quality construction. Reconstructed in 2023, the building comprises four modern apartments – one 1-bedroom and three 2-bedrooms, offering a combined space of 230m2. Two of these apartments come with picturesque terraces, an added bonus that will undoubtedly attract prospective renters.
Each apartment at Casa do Limão is fully furnished with modern, high-quality furniture, which saves potential investors from the additional cost of furnishing. Kitchens come fully equipped with up-to-date appliances, offering a truly move-in-ready investment opportunity.
A Unique Opportunity Awaits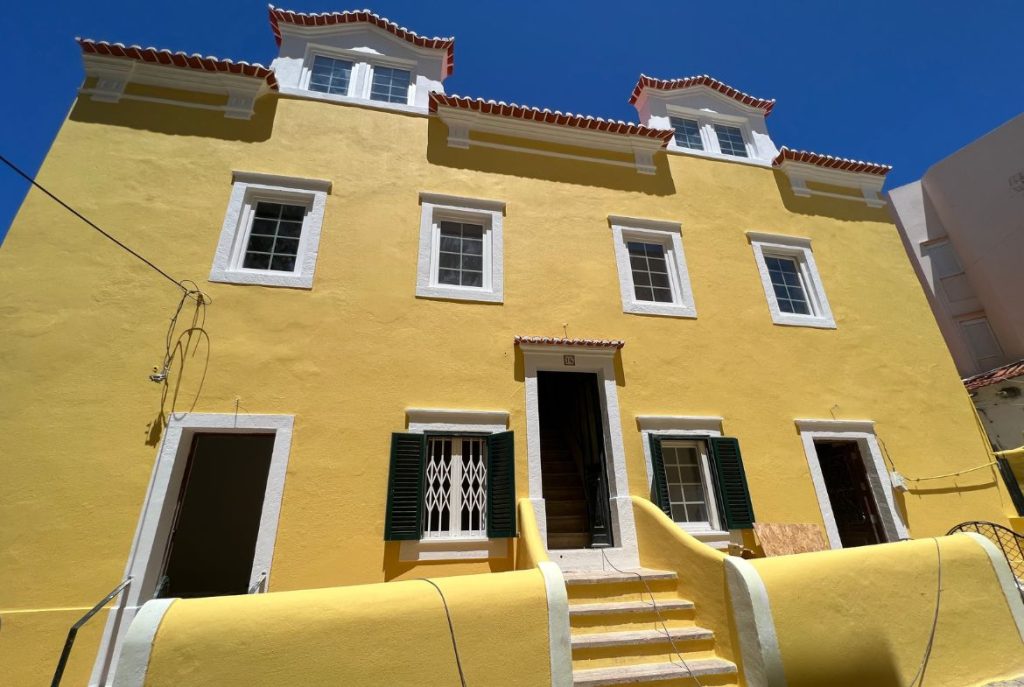 "Casa do Limão" residential building is more than just an investment opportunity; it's a chance to own a piece of Parede, one of Portugal's most sought-after locations. This property is an investment in quality, convenience, and high returns. The building's features, along with the significant yearly yields and its prime location, make it an incredibly appealing option for those wishing to expand their real estate portfolio.
Purchasing a property can be daunting, but the potential rewards in this case are immense. Whether you're an experienced investor or just starting out in the property market, this is an opportunity that cannot be missed.
Take the step towards a rewarding investment and enjoy the benefits of owning a property in the heart of Parede, Portugal. Act now and benefit from a real estate gem – Casa do Limão.
Real estate investing, even on a very small scale, remains a tried and true means of building an individual's cash flow and wealth

Robert Kiyosaki, American businessman and author of "Rich Dad, Poor Dad
Don't Wait – Act Now!
This remarkable investment opportunity is ready and waiting for you, but with the unique appeal of the "Casa do Limão" residential building, it won't be available for long. Seize this chance to grow your investment portfolio and unlock impressive returns in one of Portugal's most coveted locations.
Remember, a profitable investment journey starts with a single step. Take yours today and experience the benefits of a high-yield, prime-location property. Click the button below to access the property listing and start your investment journey now.
Parede, Portugal presents a plethora of attractions and activities for visitors to enjoy. Below are some of the notable destinations in Parede:
Praia da Parede: This exquisite beach is a favored location for sunbathing and swimming. With its remarkable vistas of the Atlantic Ocean, it offers an ideal setting for relaxation and rejuvenation.
Praia das Avencas: Another picturesque beach in Parede, Praia das Avencas is renowned for its distinctive rock formations and pristine waters. It serves as an excellent spot for snorkeling and exploring the marine ecosystem.
Go Surf Lisboa: For those with an interest in surfing, Go Surf Lisboa provides surf lessons and guided tours catering to all skill levels. It offers an exceptional opportunity to experience the thrill of riding waves in Parede.
Palacio Nacional de Mafra: Situated in close proximity in Mafra, this grand palace holds the distinguished title of a UNESCO World Heritage Site. Featuring stunning architecture, a library boasting over 36,000 books, and exquisite gardens, it stands as a remarkable attraction.
Convent of Christ: Another UNESCO World Heritage Site, the Convent of Christ is located in Tomar, a short drive from Parede. It showcases a medieval castle and monastery complex, characterized by impressive architecture and profound historical significance.
National Coach Museum: Found in nearby Lisbon, the National Coach Museum houses one of the world's finest collections of historical carriages. It provides a captivating opportunity to delve into the history of transportation.
Cabo da Roca: Known as the westernmost point of mainland Europe, Cabo da Roca offers awe-inspiring vistas of the rugged coastline. It is a popular destination for hiking and reveling in the natural beauty of the area.
Pros and Cons of Investing in Cascais Real Estate
| Pros of investing in real estate in Cascais | Cons of investing in real estate in Cascais |
| --- | --- |
| 1. Attractive location and climate. | 1. High property costs. |
| 2. Developed infrastructure and convenient connections. | 2. Potential tax obligations. |
| 3. High rental demand. | 3. Market instability and price fluctuations. |
| 4. Property value appreciation in Cascais. | 4. Exposure to natural disasters like earthquakes. |
| 5. Potential for obtaining citizenship | |
| through real estate investments. | |
| 6. Increased interest from foreign investors | |
Five reasons to invest in real estate in Cascais
Strong Demand: Cascais remains a sought-after location for tourists, expatriates, and Portuguese residents alike. The demand for properties in Cascais, especially in the luxury segment, continues to outpace supply, indicating a promising market. The luxury real estate market in Lisbon and Cascais proves to be a worthwhile investment opportunity.
Favorable Return on Investment: Portugal's residential real estate market has demonstrated consistent growth since 2014, with house prices steadily rising each year. Despite recent increases, Portuguese properties are still considered to offer good value, particularly for foreign buyers. Investing in a property in Cascais can yield a favorable return on investment.
Enchanting Location: Cascais's position on the Portuguese Riviera showcases breathtaking natural beauty, boasting picturesque beaches, verdant hills, and majestic mountain vistas. The town provides ample opportunities for outdoor activities such as hiking, biking, and water sports.
Welcoming to Expatriates: Cascais has garnered popularity among expats, digital nomads, and retirees, attracting a diverse community of both locals and expatriates. This creates a welcoming environment and ample opportunities to forge new connections and friendships.
Superior Quality of Life: Cascais offers a safe environment with well-developed infrastructure. Its close proximity to Lisbon provides access to a vibrant city with abundant cultural attractions, dining options, and nightlife. Furthermore, Cascais presents an ideal setting for families, with its proximity to parks and beaches, ensuring a high quality of life for residents.