A Guide to Acquiring Oceanfront Luxury Real Estate in Portugal with Roca Estate
Dreaming of owning a luxury beach house in Portugal? Ready to wake up to the mesmerizing waves of the Atlantic Ocean? Let Roca Estate, your trusted luxury real estate agency, guide you through this exquisite journey
Why Choose Portugal's Oceanfront?
When it comes to location, the coast of Portugal stands out with its charm and diverse offerings:
Breathtaking Beaches: Miles of sandy shores overlooking the vast Atlantic Ocean await.
Historical Charm: Beach towns nearby brim with history and cultural allure.
Luxury Resorts: Perfect for family holidays or romantic getaways.
Excellent Climate: Enjoy the sun and moderate temperatures all year round.
Investment Opportunity: With trends indicating a growing market, it's a good investment, both for luxury vacations and long-term returns.
Portugal's coastline is not just about the natural beauty, it's about the lifestyle, the culture, and the investment possibilities.
– Maria Gonzalez, Expert on Portuguese Real Estate Market
Top Coastal Regions to Buy in Portugal
Before you buy a house in Portugal near the beach, it's essential to know about the prime locations:
Algarve
Renowned for its modern resorts, golden beaches, and golf courses. Properties here often come with swimming pools and sea views. The region offers a mix of bustling urban centers and serene spots.
Lisbon Coast
Closer to the city center of Lisbon, this coast boasts luxury properties on sale, most overlooking the ocean. Perfect for those who want the best of both city life and beach relaxation.
Silver Coast
North of Lisbon, the Silver Coast offers luxury beach houses for sale, set against a backdrop of natural beauty and historical sites. Ideal for those looking for charm combined with luxury.
Douro Valley & Porto
Though primarily known for its wine, the coastal part of this region offers luxury property that's both classic and modern.
Azores & Madeira
Archipelagos in the middle of the Atlantic, ideal for those seeking privacy, luxury, and a touch of the exotic.
Key benefits of partnering with Roca Estate when buying a home by the sea
Looking for a beach house for sale in Portugal? Here's how our luxury real estate agency keeps things running smoothly:
Expertise: Our seasoned realtors possess deep market knowledge.
Diverse Listings: From houses with private pools to complexes with game rooms, our list caters to varied tastes.
Legal and Financial Assistance: We provide guidance on taxes, golden visa, and more.
Transparent Pricing: We offer a clear price chart, detailing average prices per region, helping you make informed decisions.
Personalized Service: Our agents, dedicated to luxury property, work closely with seekers to meet their unique requirements.
The right real estate agency can turn the difficult task of finding a dream property into a delightful experience.
– John Fernandes, Renowned Real Estate Consultant
The process of buying a beachfront in Portugal with Roca Estate
Ready to invest in beachfront property in Portugal? Here's a simplified guide:
Consultation: Connect with our best agent to discuss your preferences.
Property Tour: Explore properties, both new for sale and established ones.
Financial Planning: Understand the market outlook, trends, and get information on the purchase process.
Legal Formalities: From attachments to records, we ensure every step is hassle-free.
Closing the Deal: Once you have chosen a luxury beach home in Portugal, our real estate agency will carry out the final procedures.
Why Wait? Your Dream Property Awaits!
As 2023 advances, the allure of luxury beach houses in Portugal continues to grow. Whether you aim for a luxurious vacation or a permanent sea view residence, now's the perfect time.
Our luxury real estate agency will be your guide and companion on this journey. From the first search to the final handshake, our dedicated team ensures you find, choose, and buy the luxury property that echoes your dreams.
Reach out to Roca Estate today, and let's turn your dream beach house in Portugal into a reality.
Key Considerations for Investing in Oceanfront Real Estate in Portugal
| Criteria | What to Consider | Why It's Important |
| --- | --- | --- |
| Location | Proximity to amenities, safety, access to public transport | Affects quality of life and property value |
| Price | Initial investment, mortgage rates, and other fees | Needs to fit within your financial plan |
| Maintenance Costs | Property tax, insurance, upkeep costs | Affects long-term affordability |
| Resale Value | Future market conditions, property demand in the area | Important for future financial planning |
| Legal Requirements | Property laws, zoning restrictions, permits | Necessary for legal compliance and peace of mind |
Top real estate agents in Portugal
They are involved in searching and selecting suitable options, conducting negotiations, and handling all necessary paperwork. Thanks to their deep understanding of the market and the specifics of different districts, agents can help you find the ideal home or commercial property that suits your needs and budget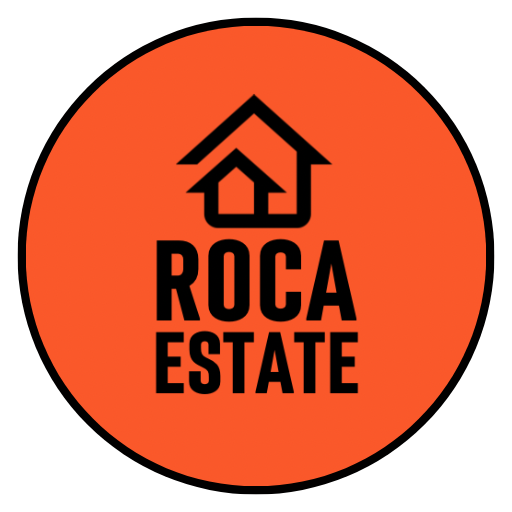 Do you want to change your lifestyle? Choose real estate in: