As urban landscapes continue to grow and evolve, real estate development is shifting its focus to incorporate modern, thoughtful, and innovative designs. At the forefront of this revolution is APIANI, a new development that perfectly encapsulates uniqueness and modernity.
Crafting Uniqueness
What sets APIANI apart is its dedication to being unique in every facet of its design and implementation. APIANI is more than a mere residential complex, it is a testament to creative genius, taking a bold step away from the conventional and into the innovative.
Every detail within the project is thoughtfully curated, embracing cutting-edge design principles, and translating them into livable, enjoyable spaces. The uniqueness of APIANI is woven into the fabric of its architecture, with each building and unit being designed with meticulous attention to detail.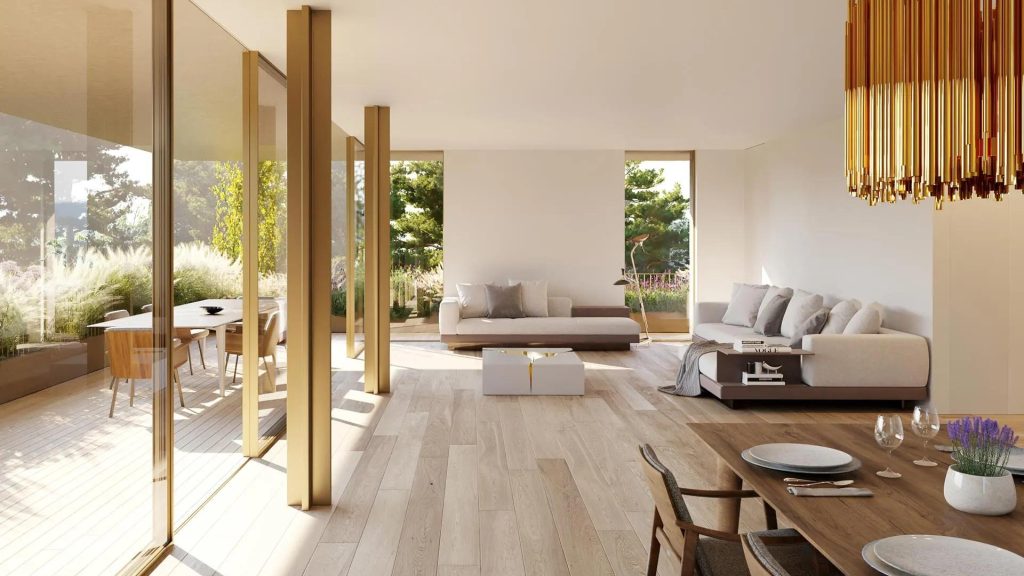 APIANI's residence on the third floor, for example, features a private terrace approximately 173 square meters in size. This outdoor space offers a tranquil retreat with an unparalleled connection to nature, a feature that makes the project truly one-of-a-kind.
The Luxury of Modernity
Modernity isn't just about aesthetic appeal at APIANI, it's about creating an immersive, luxurious experience. Each residence embodies sophistication, with large areas dedicated to living and dining. A spacious area of about 50 square meters is allocated to the living and dining rooms, fostering an environment that encourages interaction and connectivity.
The gourmet kitchen in each unit is furnished with state-of-the-art appliances and custom-made furniture. Every element contributes to the overall comfort of the space, ensuring the cooking area isn't just functional, but a central hub of the home.
The residences at APIANI further boast three bedrooms en suite, parking for three cars, and a dedicated storage area, epitomizing modern luxury living.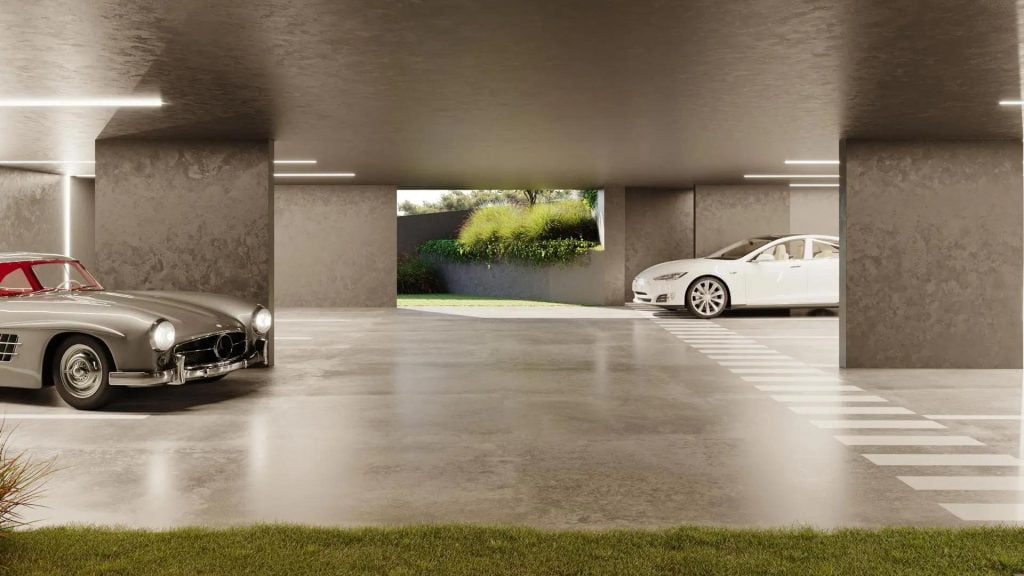 Prime Location
Situated near Lisbon, in the prestigious neighborhood of Monte Estoril in Cascais, APIANI offers remarkable residences and a location that's hard to beat. With the exquisite setting and the allure of the resort destination, APIANI truly stands as a symbol of unparalleled luxury and uniqueness.
The uniqueness of APIANI isn't just about its architecture or amenities; it's also about its exceptional location. Monte Estoril is a neighborhood that's teeming with culture, history, and a vibrant community, making APIANI a great place to create a home.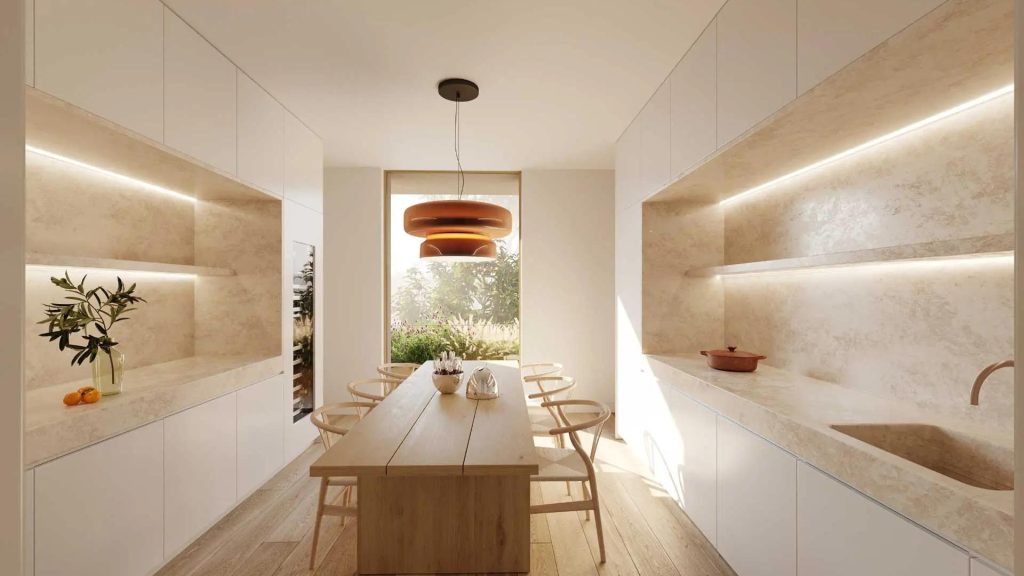 Conclusion
APIANI exemplifies the future of real estate by embracing the essence of modern living. This innovative development offers a unique blend of style, comfort, and functionality, ensuring residents enjoy an elevated living experience. The sophistication of its design, the attention to detail, and the exceptional location make APIANI an undeniable symbol of modernity and uniqueness.
At APIANI, the future of residential real estate isn't just an aspiration; it's a reality that residents can live and enjoy every day.